Organizing Tips for Packing for a Vacation Right Now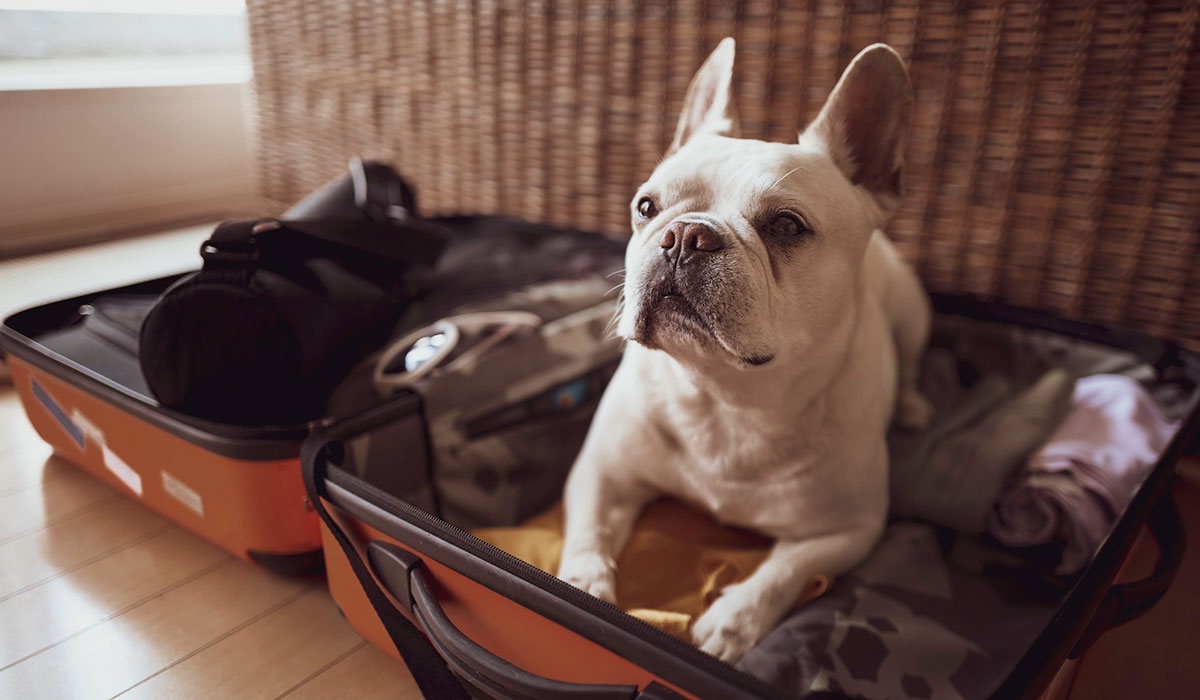 A version of this story originally appeared on the site of our organizing partner, Imagine It Done. 
Packing for a trip is difficult during the best of times. And now, with all of the additional restrictions imposed by state and local health authorities, even a short weekend away is fraught with complications.  That's why we called upon our organizing expert, Lisa Jacobs of Imagine It Done, to share her best tips for how to pack smartly.
1. Gather your clothes you may need on your trip. Set up a garment rack if you have the space, adding different garments and using them to create outfits. A perfect packing hack is to then edit so you don't overpack.
2. Pack garments that can serve double duty, like yoga pants you can use for pajamas and for daytime use. Bring a sarong that can be a beach towel and a wrap. Pick a sweatshirt that's cozy for workout and for nighttime chill. Select items that are casual for daytime, but if you add a scarf, you can use it for a nighttime outfit.
3. Use packing cubes to contain your smaller items such as underwear, socks, pajamas, bathing suits, cover ups, tees, cosmetics, toiletries, and medicine. TIP: Place packing cubes into drawers when you arrive at your destination. This keeps items tidy and dust free in drawers and no fuss in pack up when you are ready to return home.
4. Roll and fold clothing. Tightly roll softer, wrinkle resistant garments like tees and cotton pants. Roll jeans, folding first and then rolling from foot to waist.
5. Place the heaviest garments on the bottom layer of your suitcase.
6. Place folded items on top. Next fold stiffer and or wrinkle-prone garments like starched cotton shirts and blazers. Fold blazers inside out.
7. Drape longer pieces like pants and skirts over the top. Fold longer items in half, filling the length of the bag with them and alternating hems and waists.
8. If traveling on a plane, choose bulkier items to wear and or carry on the plane to free up luggage space.
9. Use purse pillows to keep the shape of handbags.
10. Line suitcase with belts, rolled scarves, shoes and handbags in duster bags.
11. Choose three pairs of shoes: casual (such as a sandal), an evening shoe, and a sneaker. Wear the heaviest pair en route.
12. Cover the entire pile of clothing with a laundry bag. You will use this to separate out dirty clothing as you travel. Place dirty clothing folded flat into a laundry bag. Balled dirty clothing will take up space in the bag.
13. Keep layers snug and smooth to prevent movement.
14. Store inexpensive jewelry in pouches and soft jewelry cases. Do not take costly valuables. Wear other important jewelry en route to ensure it won't get lost or stolen.
15. Don't forget to add a luggage tag onto luggage for identification.
A version of this story originally appeared on the site of our organizing partner, Imagine It Done.