A New Secret Cocktail Lounge That's Designed To Impress
From the street, you'd be hard-pressed to find Spygold, a new cocktail bar in Hudson Yards from Chef Dan Kluger. To enter, you must glide through the elegant interiors of Greywind and stride – confidently, we suggest – down a secret staircase in the corner.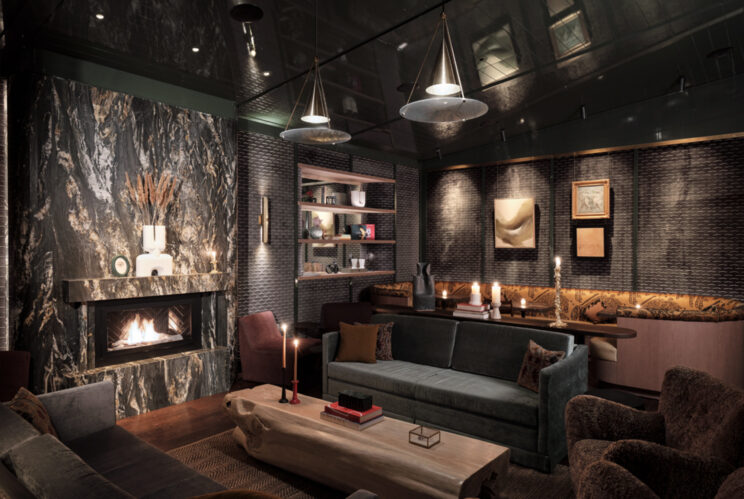 That clandestine element of the cocktail bar is exactly what makes it so appealing, says Shane Anglin, Beverage Director of Spygold. 
"It's awesome for showing off," he said, "This secret place only you know about. We're purposefully built to impress, whether a date or a nightcap." 
One of the few places in Hudson Yards open late (it closes at 11 pm), the bar is a cozy and intimate space to retreat to, with velvet sofas wrapped around a roaring fire. It's ideal for shaking hands over a business deal or whispering tender secrets to your date. 
Like at Greywind, the menu at Spygold is based on seasonality and so is constantly changing based on what the chefs are finding at the farmer's market and what ingredients are leftover from the kitchen. When I go, Anglin recommends The Fennel, an herbaceous and bright cocktail made from green chartreuse, fresh pineapple and – of course – fennel. "In the summer you want a lighter drink," he says, "you can have two or three of these and be done."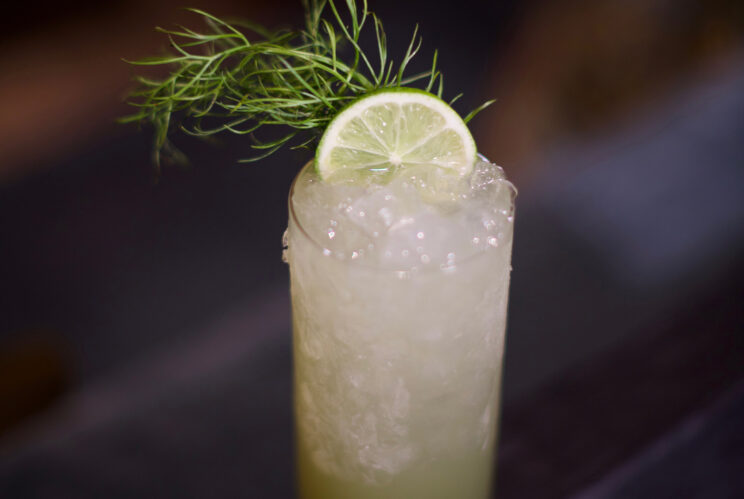 For non drinkers, Anglin says he is particularly proud of the mocktail menu, which he believes is a good marker of a bar's quality. "Mocktails should have a lot of value, they shouldn't be second best," he said, "Everyone should feel like they're participating in the fun." He recommends the Miami Vice, a twist on a Pina Colada and Daiquiri made with coconut and strawberries.
And if you're feeling peckish, the menu offers light bites like house-marinated olives, crudites, chicken liver mousse, oysters and chips with caviar. Or you can just head up to Greywind for a full meal – if it's not too late of course.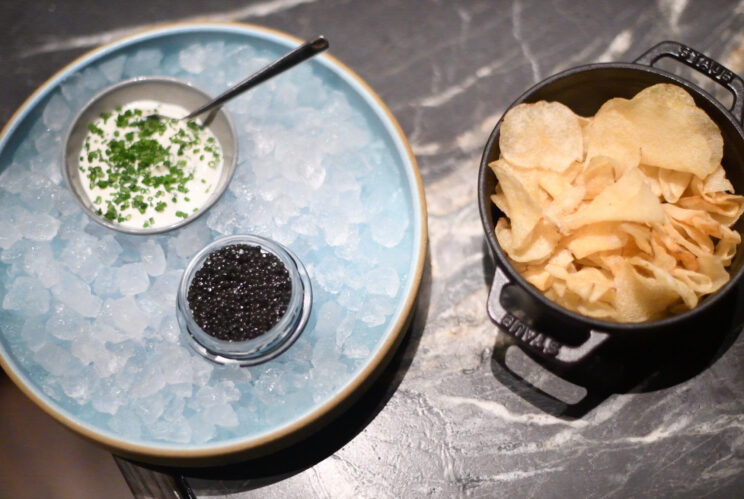 Spygold is located at 451 Tenth Avenue.
The Related Life is written and produced by the Related Life Editorial Team. Be sure to follow us on Facebook and Instagram for the latest events, news, and announcements in your area, and tag us for a chance to be featured @therelatedlife and #therelatedlife.