Dishing It Out with Chef Dan Kluger of Greywind
The buzziest new restaurant in Hudson Yards is Greywind, an elegant American restaurant from James Beard Award-Winning Chef Dan Kluger, who also runs Loring Place and Washington Squares. Come for the seasonally driven menu featuring local ingredients like the sea bream with honshimeji mushrooms, snow peas and tarragon or the delightful mixed local radishes with grapefruit and mint. In a rush? The restaurant will soon be opening a grab-and-go bakery right next door. 
Below, Chef Kluger shares his must-order dishes from the menu, how he's using his rotisserie in "unexpected" ways, and what he loves about Hudson Yards.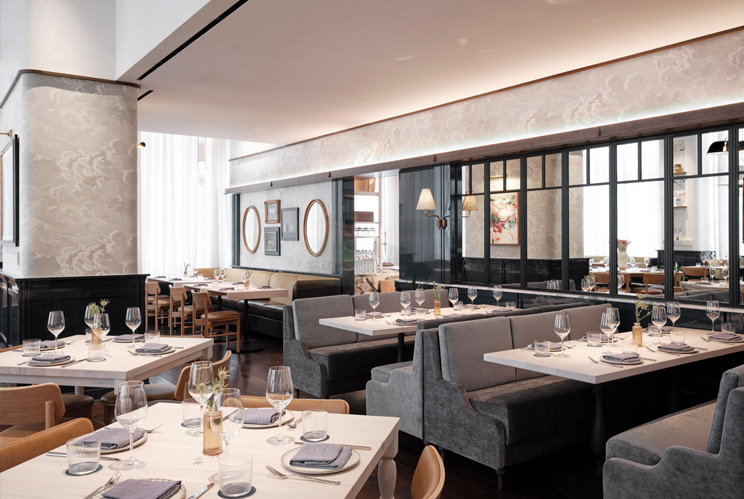 What made you want to bring this restaurant to Hudson Yards?
This neighborhood has been an area I have been excited about for a while. There are a lot of upcoming food and beverage projects popping up here and we are happy to be a part of it.
A lot of our readers are Hudson Yards residents. For what occasions would you tell them to come to Greywind? 
We consider the restaurant a special spot for any occasion, we always strive to offer an experience that is something for everyone. It's a great place for casual dinner at the bar, a business dinner in the private room or a celebratory night out with friends.
Can you talk about the rotisserie concept? What inspired you to bring that to the restaurant? 
The rotisserie has always been a part of the original design of the kitchen and it's been exciting to use in creative ways. We have a more classic rotisserie chicken entree but we are also using it to cook more unexpected items like cauliflower.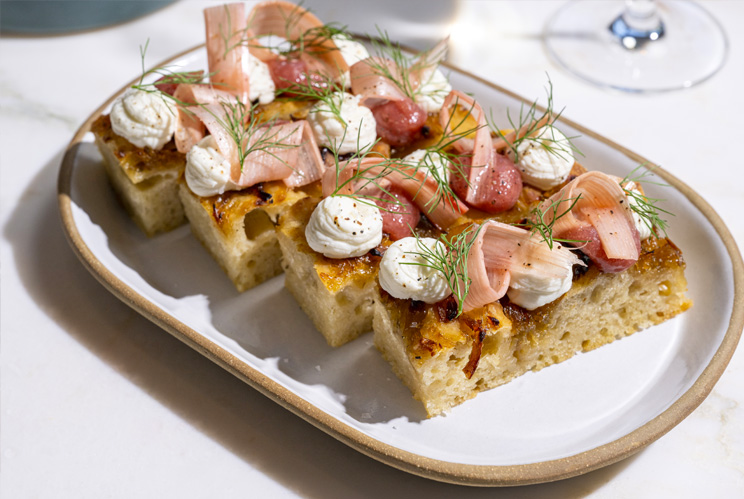 Are there any special dishes that you particularly love that residents should try? 
I always recommend the dishes that really highlight seasonal ingredients like our sugar snap pea salad or focaccia with housemade ricotta and rhubarb. Our house made "cheese-its" have also quickly become a favorite with guests.
What is your favorite other restaurant in Hudson Yards? What about your favorite shop?
There is nothing better than the view at Peak, it's truly remarkable!  I have a big sweet tooth so you can't beat some macarons at Ladurée or a stop at Dylan's for some candy!  I am also a big fan of Faherty clothes so I am very happy to have their shop a block away.
The Related Life is written and produced by the Related Life Editorial Team. Be sure to follow us on Facebook and Instagram for the latest events, news, and announcements in your area, and tag us for a chance to be featured @therelatedlife and #therelatedlife.