Our 2020 Fall Harvest Festival Was Absolutely Spooktacular!
Though life may look very different this year, our residents still showed up to celebrate the season in a socially distanced way at our annual Fall Harvest festival at the courtyard outside of Abington House.
Entering through a creepy Spooktacular arch beneath the High Line, attendees picked their way through our sprawling pumpkin patch while listening to toons performed by the WMDs. After they had selected their pumpkin, our littlest residents had all sorts of delights to play with, including pumpkin decorating kits from Craft Studio, as well as other activities from CAMP and Manhattan Schoolhouse. Not to mention, the chance to play with Ozobots and a Lego rocket ship tower from Sandbox.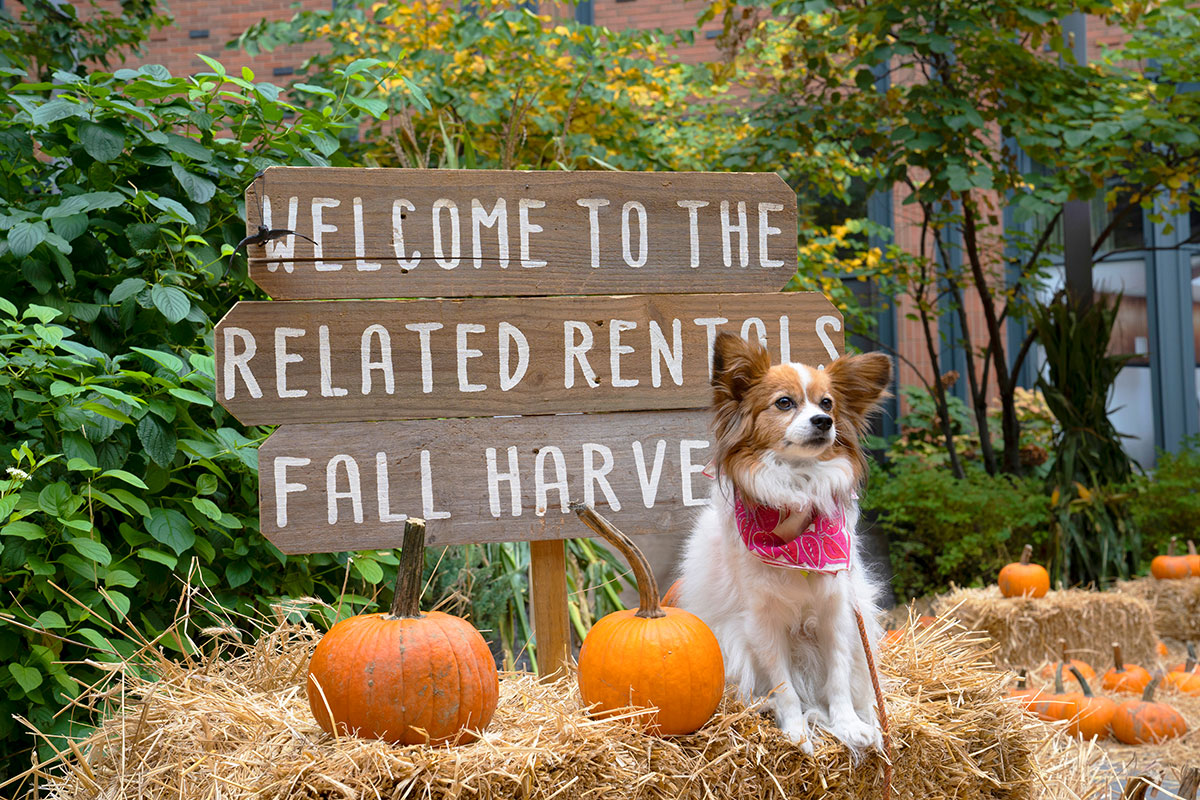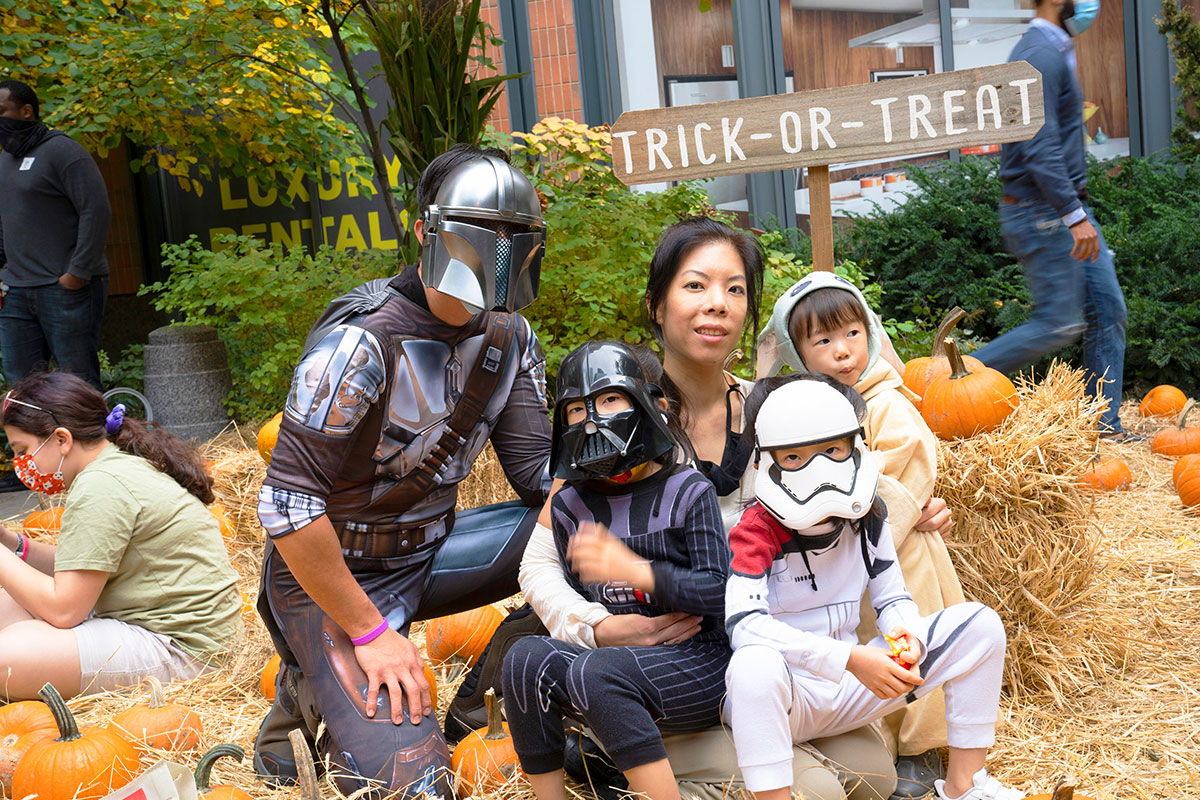 And the fun didn't stop in the physical world; Membit, an augmented reality photo sharing app, installed a series of ghosts throughout the courtyard so attendees could snap a photo of themselves with the creeping specters. Not to mention, Rebecca Gordon performed personalized astrological readings and handed out "horror scopes" for 2021.
On the less mystical side, Variis by Equinox demonstrated their new SoulCycle at-home bikes powered by Variis, while Tone House ran a fitness competition with instructor Alonzo Wilson. The Health Center at Hudson Yards discussed the importance of getting your flu shot (and gave out some handy First Aid kits), while at the Dog City table, Ben Lenovitz painted adorable doggy portraits.
For refreshments, Boston Beer provided brews, Nestle Waters offered up a selection of sparkling waters and juices, while RISE Brewing Co. woke everyone up with their cold brew. We also chowed down on sliders from Whitman's, Halloween-themed macarons from Peak in Hudson Yards, and delicious banana bread and Budino cups whipped up by Chef Ken from House Chef.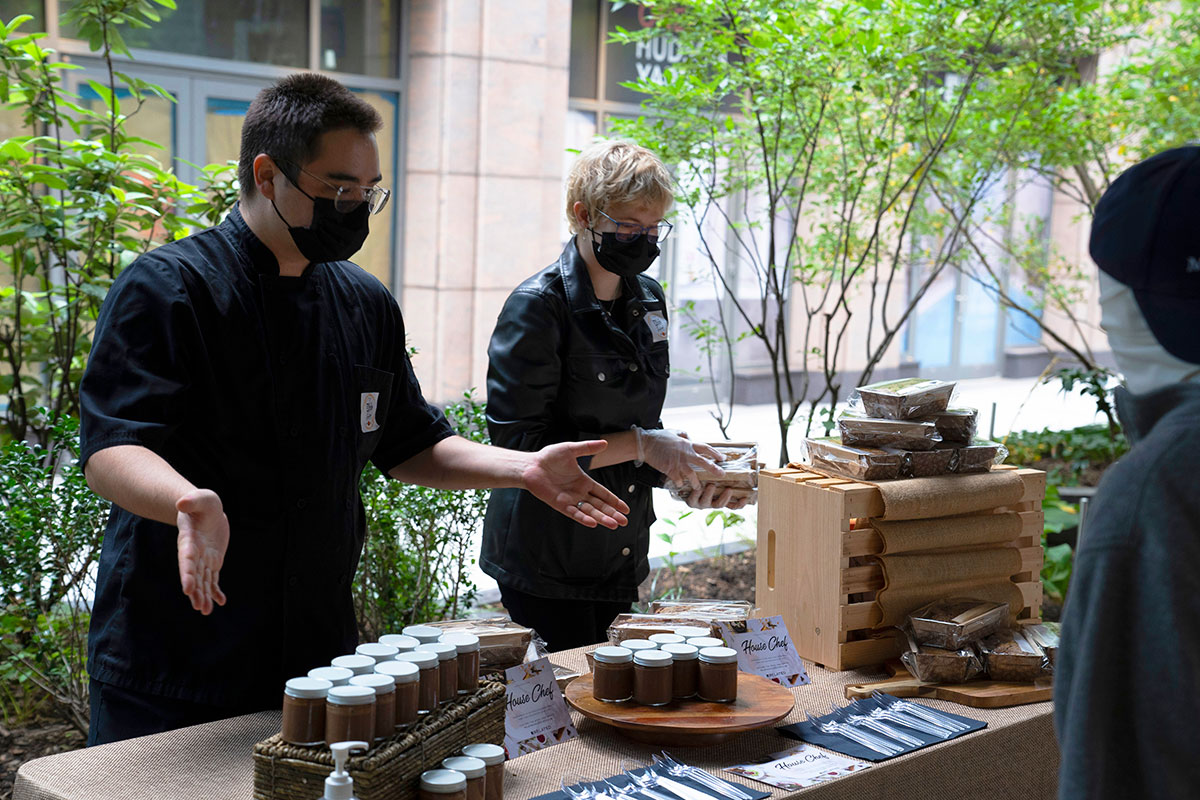 Finally, we kicked off our season of giving with a donation box to Bowery Mission, which has been helping New Yorkers in need since the 1870's. Residents who would like to donate can keep an eye out for the donation box coming to their building or can provide a financial contribution here.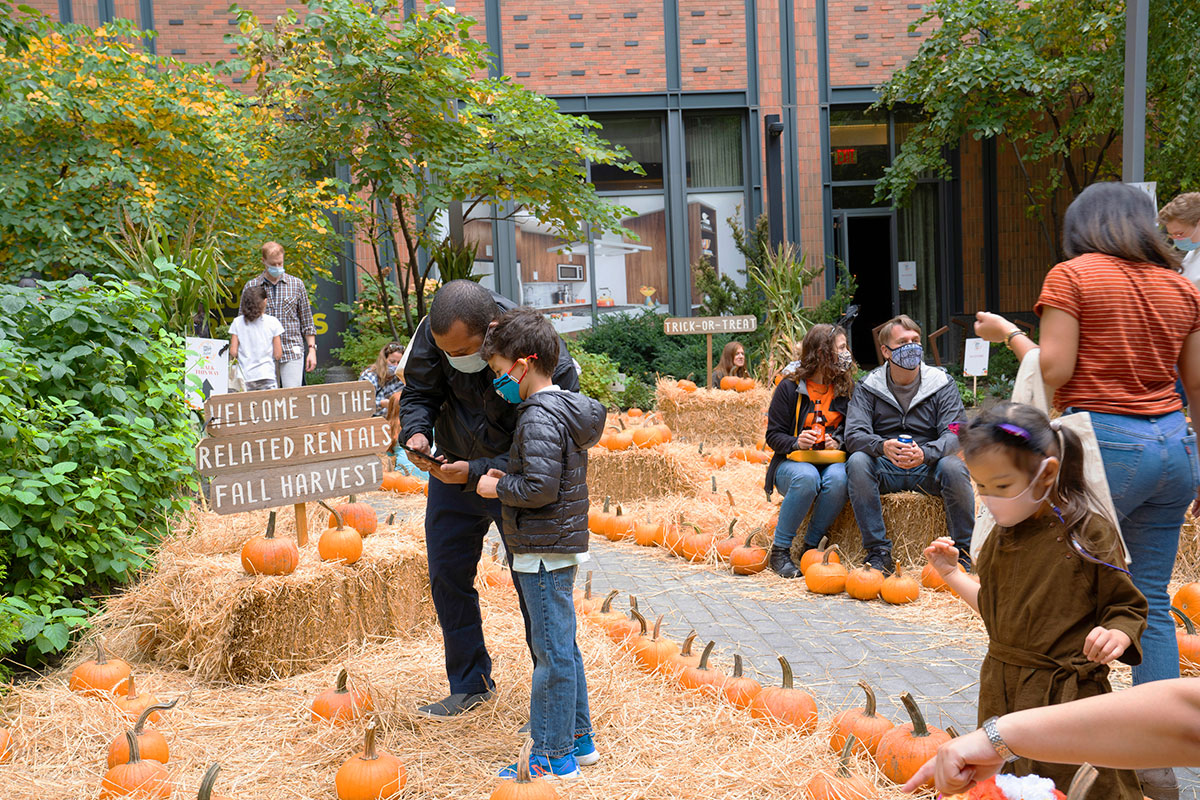 The Related Life is written and produced by the Related Life Editorial Team. Be sure to follow us on Facebook and Instagram for the latest events, news and announcements in your area, and tag us for a chance to be featured @therelatedlife and #therelatedlife.