Top Trends Forecast to Define 2022
Lately, it seems like the only constant has been change. We are living through a transformational moment, marked by major technological advancements and consequential shifts in how we see and experience the world, according to most trend forecasters, luminaries and think tanks.
Here at The Related Life, we wanted to get a better understanding of where the world is going in 2022, and we poured over countless trends reports to pull the most interesting highlights. Take a look at some of the latest predictions released by thought leaders and data firms about the year ahead.
Consumer Trends: Optimism on the Rise
Following a period of reflection and reassessment of their priorities, U.S. consumers are feeling bolder, according to forecasting firm GWI.
Consumer Trends: Proactive about Wellness
Consumers are more active about their health than ever before, seeing self-care as a necessity and not an indulgence, GWI reports.
Overarching Trends: Sustainability Staying Top-of-Mind
From personal choices to business decisions, sustainability will remain a key area of focus. Consumers will be drawn to products that are sustainability produced and packaged, while businesses will find 2022 to be a year of accountability for any net zero pledges or ESG initiatives.
Travel Trends: A Sense of Discovery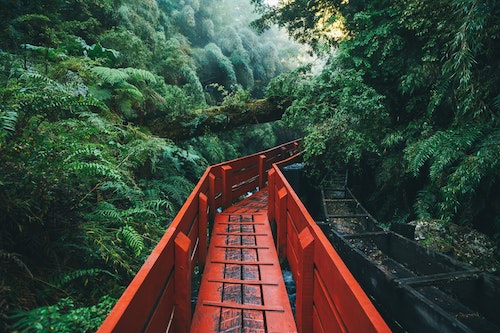 American travelers are increasingly planning trips that will allow them to be fully immersed in a foreign destination or culture. Expedia made the prediction after surveying 12,000 travelers and analyzing its own search data for its 2022 Travel Trends report.
Travel Trends: Enjoying Every Moment
After years of capturing every trip on social media, we may have posting burnout. "More than a third (36 percent) of U.S. travelers are searching for a sense of contentment and mental wellbeing on their next trip, and nearly a quarter (24 percent) plan to spend less time on their devices to be more present," reports Expedia.
Fashion Trends: "Pearlcore"
Pearls are having a big style moment, according to Pinterest, which releases annual trend forecasts based on its search data. "In 2022, people of all ages will embrace iridescent accents in their homes, in their jewelry boxes and even as nail art. Pearl-themed parties will be on the rise, too, as people opt for pearly gowns and wedding décor," the social network reports. Searches for 'pearl-themed party' have doubled, searches for 'pearl gown' have tripled, and searches for 'pearl wedding decorations' jumped 185%.
Food Trends: "Ancestral Eats"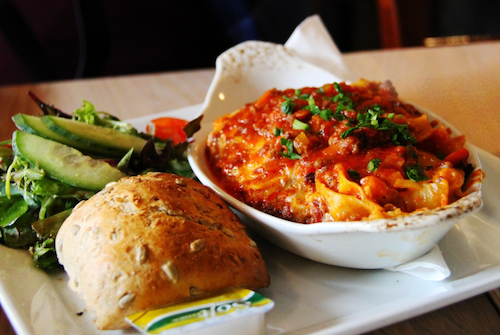 Traditional, international dishes look to be defining menus in 2022, according to Pinterest, with the report's authors writing "This year, Gen X and Boomers will say goodbye to over-the-top eating experiences and embrace their roots (or somebody else's!). Gather 'round the table for traditional dishes from all over the globe." Searches for 'Norwegian recipe traditional' jumped 120%, searches for 'South African traditional recipes' climbed 150%, and searches for 'traditional Russian food' were three times higher.
Technology Trends: Blockchain is Growing Up
A top trend cited by Deloitte in its 2022 Tech Trends report is the increasing adoption of blockchain technologies and their growing sophistication. "As enterprises get comfortable with blockchain and distributed ledger technologies, creative use-cases are cropping up in many industries, fundamentally transforming the nature of doing business across organizational boundaries." Global investment into blockchain and cryptocurrency solutions is expected to hit $34 billion in 2026, compared to $5.3 billion in 2021.
Technology Trends: The Metaverse
Some of the biggest companies are making big bets on the metaverse, especially with the proliferation of VR and AR headsets. Metaverse was a top theme at CES 2022, the world's biggest tech symposium. Meta (formerly Facebook) aside, Samsung just opened a new store in the metaverse. Even Hyundai recently launched the Hyundai Mobility Adventure, which allows visitors to test drive cars in a metaverse on Roblox.
Technology Trends:  The Advent of Quantum Computing
Quantum computing is a new field of science that is applying principles of quantum theory to create faster, smarter computer technologies. The world's best universities have teams researching this field and many are creating the first iterations. Rodney Zemmel, global leader of McKinsey Digital, said in an article for Fast Company that: "Quantum computing is still in a relatively early stage in its development, but we are seeing real advancements in the technology, and we've reached a point where executives need to consider its business implications. In 2022, we'll continue to see a fast-developing ecosystem, increasing investment, and accelerating research breakthroughs."
The Related Life is written and produced by the Related Life Editorial Team. Be sure to follow us on Facebook and Instagram for the latest events, news and announcements in your area, and tag us for a chance to be featured @therelatedlife and #therelatedlife.