Our Must-See Outdoor Concerts This Summer
With the return of in-person events, our cities are exploding with outdoor activities to partake in these warmer months. We've rounded up a few of the concerts staged in parks, on piers, and under the stars that we're most looking forward to this summer.
New York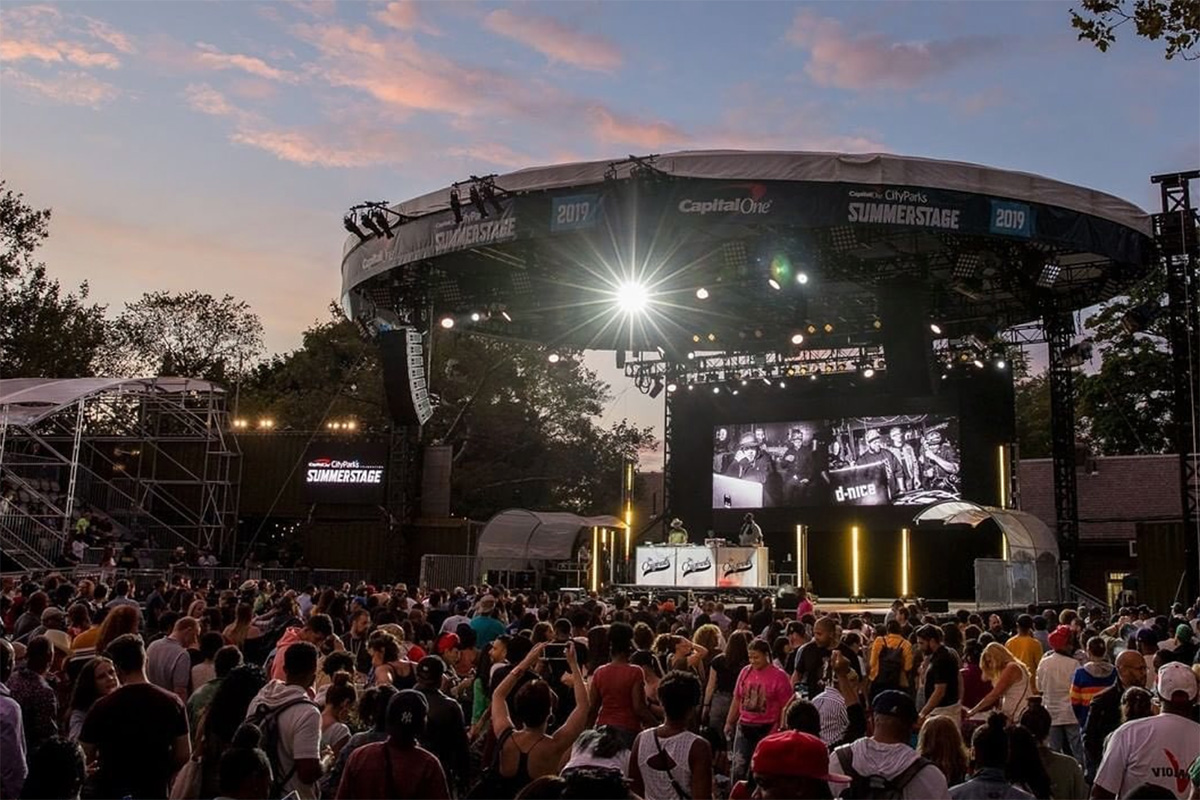 Head to Forest Hills Stadium to hear Wilco and Sleater-Kinney on August 21. Tickets start at $39.50. In Marcus Garvey Park, The Donald Harrison Quartet and the Harlem Symphony Orchestra will honor jazz great Charlie Parker in a free event on August 28. On The Rooftop at Pier 17, Dr. Dog will rock out on their Last Tour on September 9. Ticket prices fluctuate with demand, but are currently going for $69 for general admission. Downtown legend Patti Smith and Her Band will take Central Park's SummerStage on September 19. Best part? Admission is free, but arrive early before doors open at 5 p.m. to secure a spot.
Washington D.C.
Luke Bryan will take the stage at Jiffy Lube Live on July 17. The cost of tickets fluctuates with demand, but are currently priced from $51.75. In an event rescheduled from last August, Green Day, Fallout Boy, and Weezer will take the stage at Nationals Park on August 8. Available tickets are priced from $59.50. At the Merriweather Post Pavilion, James Taylor and His All-Star Band will take the stage on August 10 with tickets going from $55. Indigo Girls and Ani DiFranco will appear at Wolf Trap National Park for the Performing Arts on September 22. Tickets are priced from $45 for a perch on the lawn.
Boston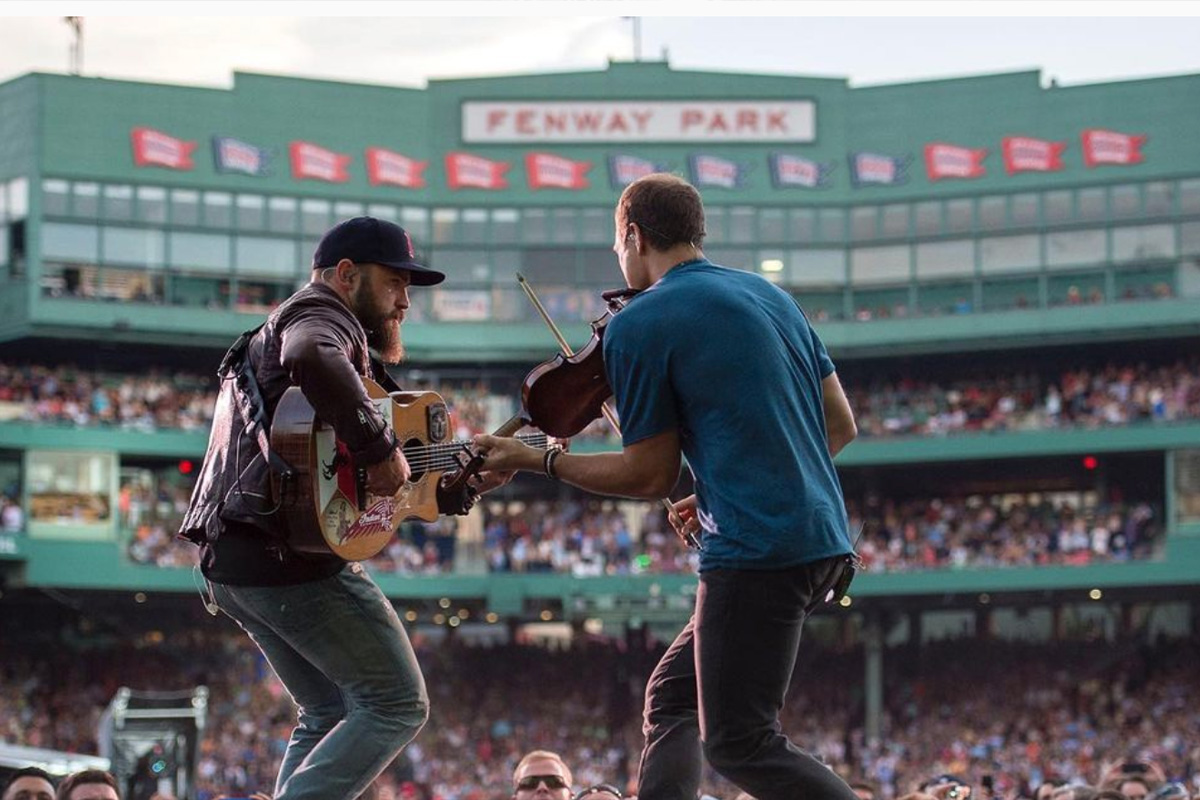 See New Kids On the Block at beloved Fenway Park on August 6, with ticket prices starting at $28.50. Kings of Leon will take center stage at the Xfinity Center on August 27. Lawn tickets are priced at $36, with the cost for admission going up from there. La Bamba songsters Los Lobos will be at Boarding House Park on September 16 with tickets priced from $67.
Chicago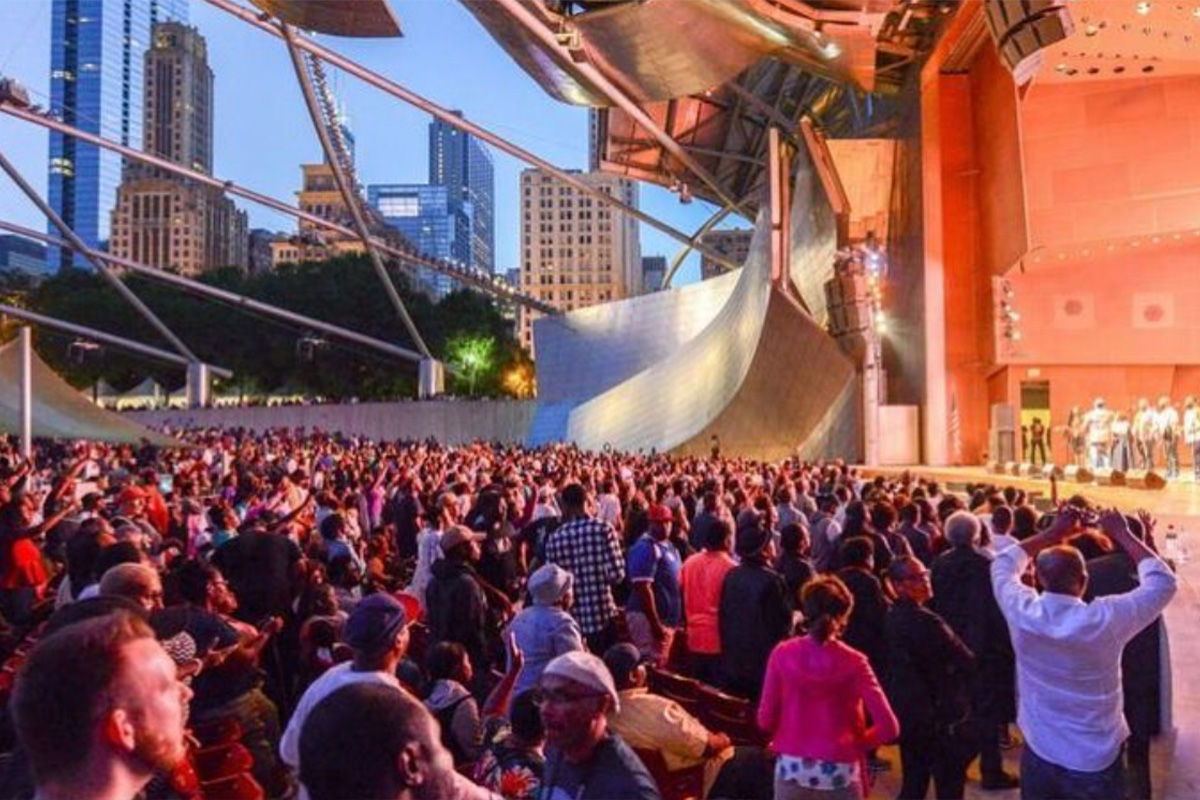 Pack a picnic basket and blanket and head to the Jay Pritzker Pavilion, where the William Tell Overture will be performed on July 7, lead by Carlos Kalmar and featuring classical pianist Joyce Yang. Maroon 5 will take Wrigley Field on August 30 in a show rescheduled from 2020. Tickets are still up for grabs, with prices starting at $39.50. Riot Fest will take Douglass Park from September 16 through 19, with acts including The Smashing Pumpkins, Pixies, Lupe Fiasco, and Best Coast. Act fast: The last batch of tickets just went up for sale, with day passes going for $125.
San Francisco
Two SF venues are dominating the outdoor show circuit this year: Stern Grove Festival and The Greek at U.C. Berkeley. On July 18, St. Paul and the Broken Bones will appear at the Stern Grove Festival in a free concert. (Reservations open July 6 at 2 p.m.) Bassist Thundercat will follow at the venue on August 8, with reservations for the free show opening July 27 at 2 p.m. At The Greek, Sylvan Esso will take the stage on September 9 with special guests Local Natives and Samia. Tickets are $49.50. The following week, John Legend will fill the theater with tickets starting at $62.50.
Los Angeles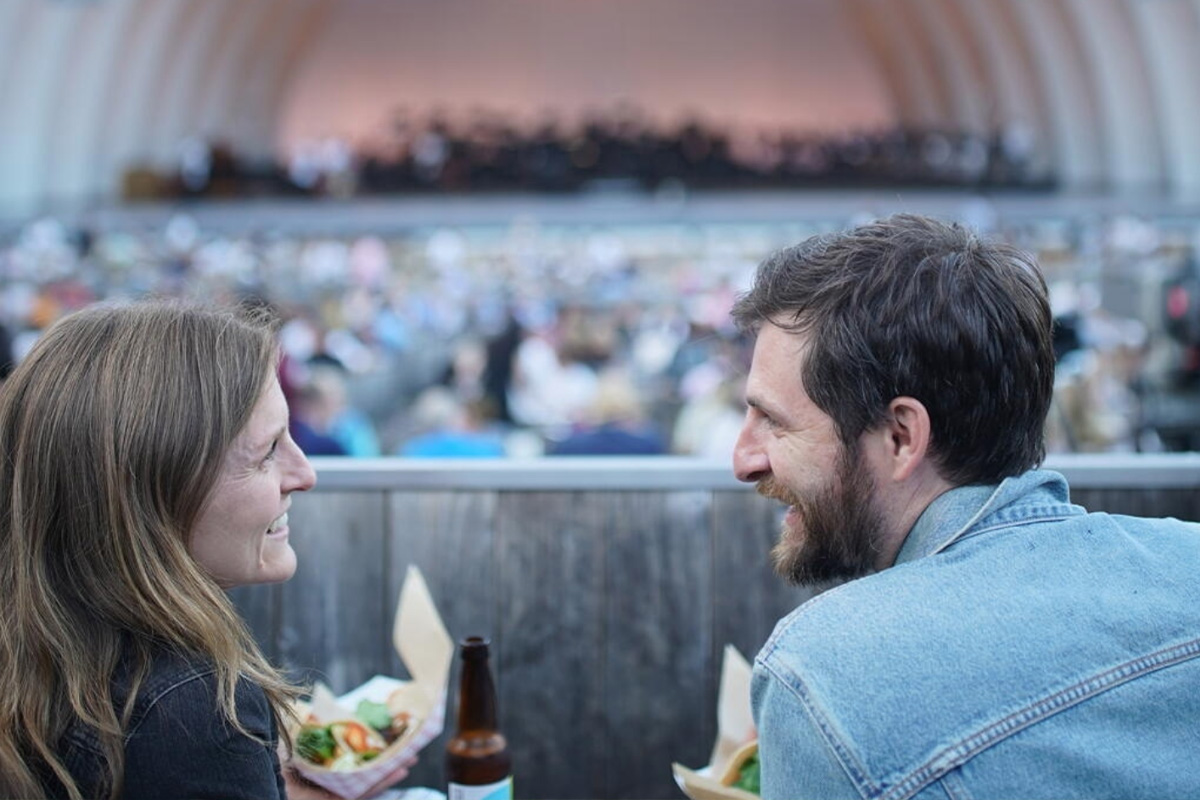 The Hollywood Bowl has a robust lineup of acts this summer spanning genres. Actress Viola Davis will help bring Prokofiev's Peter and the Wolf symphony to life alongside conductor Gustavo Dudamel on July 15, with available seats starting at $51. Saxophonist Kamasi Washington will appear with Earl Sweatshirt on July 18 with tickets priced from $58. At Los Angeles's Greek Theatre, King Crimson and The Zappa Band will take the stage on August 6, with ticket prices starting at $50. At legendary desert venue Pappy and Harriet's Waxahatchee will hold an outdoor show on September 25 (though tickets are available through the waiting list only now.)
The Related Life is written and produced by the Related Life Editorial Team. Be sure to follow us on Facebook and Instagram for the latest events, news and announcements in your area, and tag us for a chance to be featured @therelatedlife and #therelatedlife.