Intriguing New Museum Exhibits You Can't Skip This Season
As the days grow colder over the next few months, we'll be turning to a myriad of indoor activities to pass the time. It's no surprise then that some of the most notable museums open new installations in Fall and Winter. Before a day of cultural stimulation has you racing out the door, be sure to review our roundup of exciting museum exhibits in your city, curated with help from our market experts.
Boston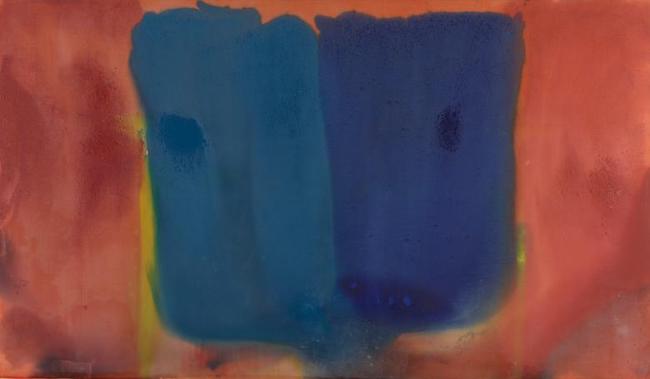 "Frank Bowling's Americas"
MFA Boston
Running Through April 9, 2023
Abstract modern artist Frank Bowling made his first major marks on the New York art scene in the 1960s and 1970s, with expansive wall-sized canvases splashed in bright pop art-esque patterns and motifs. The British Guiana-born creative's work is considered pivotal to infusing modern art with more cross-cultural and global perspectives, and the exhibition is considered a must-visit this winter.
"Symbionts: Contemporary Artists"
MIT List Visual Arts Center
Running through February 26, 2023
This thought-provoking installation features the work of more than a dozen international artists representing a new generation of "bioart." They have evolved bioart past the 2000s-era use of genetic code sequencing and are focusing instead on the interdependence of organisms within living beings. The exhibition includes biospheres that have been dynamically changed by mushrooms, algae and soil decomposition
Chicago
"Monochromatic Japanese Prints"
Art Institute Chicago
Running through April 9, 2023
This striking new exhibit on black & white Japanese printworks showcases more than 250 years of the style's development and its later commercial uses.
"Calamut Voices, National Stories"
Field Museum
Opens Nov. 11, 2022
Experience firsthand accounts of life in The Calumet, a region of rare ecosystems, monumental steel mills and a rich history of community resilience. The exhibit focuses on the area's history, neighborhoods, and the blend of artists and industrial workers who shaped its development.
Los Angeles
MOCA Grand Avenue
Opens Nov. 6, 2022
American painter Henry Taylor has been disrupting traditional portraiture tropes for more than 40 years. This exhibit surveys 30 years of his work in drawing, sculpture, painting and installation, and honors his unique aesthetic, social vision, and freewheeling experimentation.It is the largest exhibition of his work to date.
"Ink, Paper, Stone: Six Women Artists and the Language of Lithography"
Norton Simon Museum
Running through February 13, 2023
Don't miss this close-up look at the prints of six critically acclaimed artists who moved to Los Angeles in the 1960s to hone their skills in lithography. The women –  Ruth Asawa, Gego, Eleanore Mikus, Louise Nevelson, Irene Siegel and Hedda Sterne – experimented with different styles (like geometric abstraction and minimalism) and subjects (both literary and natural).
New York
"Edward Hopper's New York"
The Whitney
Running until March 5, 2023
Renowned New York artist Edward Hopper's incredibly evocative works capture the paradoxes of a city changing before his eyes. Living in New York from 1908-1967, he witnessed unfettered commercial development and diverse populations boom, yet his depictions of the city remained human-scale and largely unpopulated. This is a must-visit for anyone with an appreciation for the Big Apple.
"Cubism and the Trompe L'Oiel Collection"
The Metropolitan Museum of Art
Running through January 22, 2023
See a wholly different take on Cubism as the art style is applied to the classic trompe l'oeil paintings, and learn more about the similarities between the two styles. Along with Cubist paintings, sculptures, and collages, the exhibition presents canonical examples of European and American trompe l'oeil painting from the seventeenth through the nineteenth centuries.
San Francisco
SF MoMA
Opens November 19, 2022 and runs March 12, 2023
Renowned San Francisco artist Joan Brown is known for her works that merge autobiography, fantasy, and whimsy, with weightier metaphysical and spiritual themes. Don't miss this exhibition of 80 colorful paintings and sculptures – it's the largest presentation of Joan's work in more than 20 years.
"Gillian Laub: Family Matters"
The Contemporary Jewish Museum
Running through April 9, 2023
The work of American filmmaker and photographer Gillian Laub explores the manifestation of complex societal problems within our intimate relationships. She often focuses on family, community and human rights. Balancing empathy with critical perspective, humor with horror, the closeness of family with the distance of the artist, Laub offers a picture of an American family saga that feels both anguished and hopeful.
Washington, D.C.
"Vittore Carpaccio: Master Storyteller of Renaissance Venice"
National Gallery of Art
Opens November 20, 2022
One of the most well-known artists alive during Renaissnace Venice, Carpaccio is known for his larger-than-life narrative paintings. This collection of 45 paintings and 30 drawings combine large-scale canvases created for charitable societies and smaller pieces that were privately collected by wealthy Venetians. Enjoy this trip back in time to one of the greats.
National Museum of American History
Opens December 9, 2022
An introspective on the power of entertainment, this exhibition offers an incredible collection of theater, music, sports, film and television objects. The collection explores how entertainment has fueled important national conversations about identity for past 150 years.
The Related Life is written and produced by the Related Life Editorial Team. Be sure to follow us on Facebook and Instagram for the latest events, news and announcements in your area, and tag us for a chance to be featured @therelatedlife and #therelatedlife.