Five Holiday Happenings to Get You Excited for the Season
From NYC's Thanksgiving Day Parade to Chicago's European-inspired Christmas Market, these merry events should be on your holiday list.
See the balloons the night before the Macy's Thanksgiving Day Parade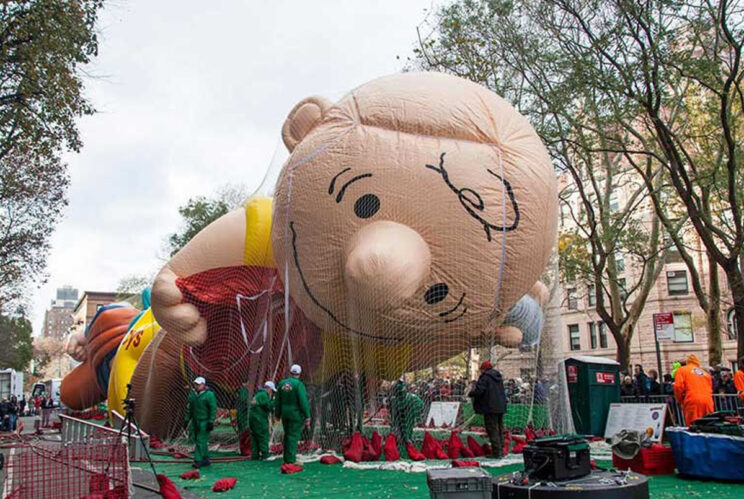 Sure there are celebrities, but everyone knows you tune into the Macy's Thanksgiving Day Parade for the balloons. New to the lineup this year are Beagle Scout Snoopy, Cool Cat and Chugs (for the uninitiated, the characters are the first-ever NFT collection to float in the parade) and Monkey D. Luffy (of the manga series, "One Piece"). But if your plans include basting a turkey in your jammies on Thanksgiving morning, get the family together the night before for what's become a NYC ritual: watching the inflation of the balloons. From noon to 6 p.m. on Nov. 22, fans can line up in front of the Museum of Natural History and make their way down several streets of inflated, but still tied to the ground, characters (including returning faves like Ronald McDonald, Bluey and Paw Patrol). See details here. 
Kick off Christmas on the other coast with the Hollywood Christmas Parade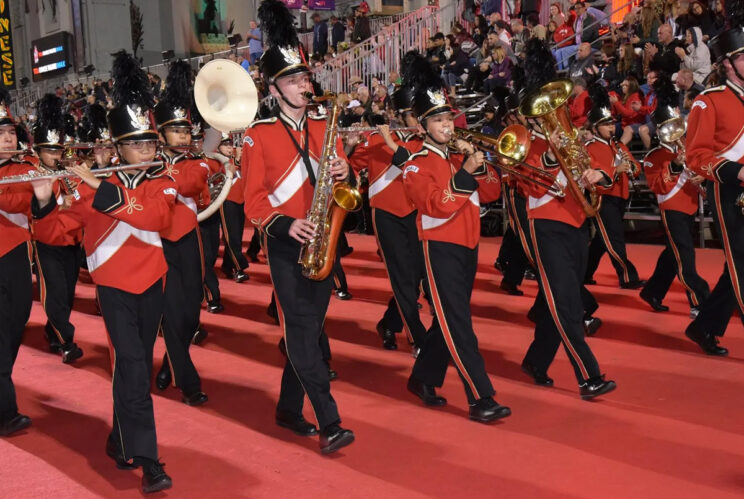 Now in its 91st year, the Hollywood Christmas Parade combines Hollywood celebs, musical performances (this year, look for the Village People) and fundraising for Children's charities to create an enduring seasonal tradition. As the Marine Corps Band marches down Hollywood Boulevard past the iconic Chinese Theater to Sunset Boulevard, Angelenos come together to officially start the season of giving. Toys for Tots is this year's chosen charity and parade goers can bring a new unwrapped toy to the parade. This year's official celebrity grand marshall is set to be announced soon. Stay tuned for that and other details here.
Shop small at Washington DC's Downtown Holiday Market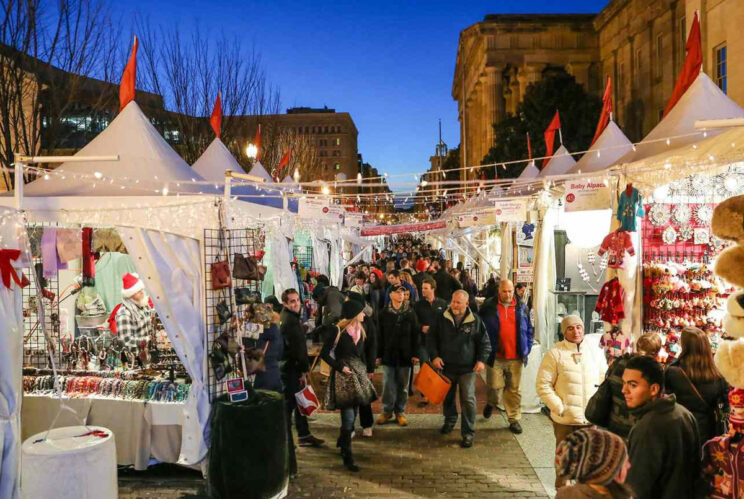 Located in downtown DC, spanning two blocks, with the National Portrait Gallery just steps away, the Downtown Holiday Market has become a beloved DC tradition in its nearly two-decades in the city. Featuring more than 70 exhibitors this year, including Black-owned and minority-owned businesses from the DC Department of Small and Local Business Development's (DSLBD) Made in DC program, along with food vendors and nightly live entertainment, the Market is the perfect place to check everyone off your gift list and feel some holiday cheer. The Market runs from Nov. 17-Dec. 23, noon to 8 p.m. daily. See more details on exhibitors here. 
Get a 'Glow Up' at Boston's Exploratorium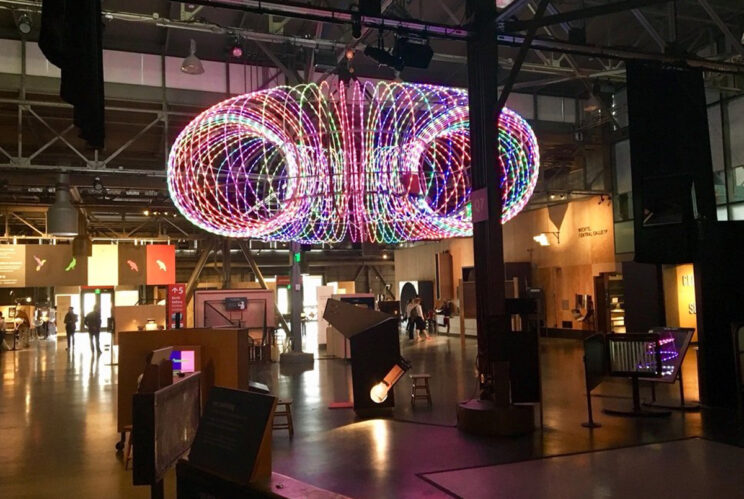 Boston's Exploratorium, a mold-breaking museum that looks at science through an artistic lens, brings GLOW to the museum year after year. Featuring six artist installations throughout its galleries, museum goers have the chance to look at light in a whole new, well, light. This year's interactive works include the opportunity to compose and create large-scale sound and light experiences (Collectif Scale, Masary Studios); touch quantum physics and play experimental LED dungeon crawlers (Robin Baumgarten); and find your bliss beneath a vast glowing moon (Luke Jerram), among other amazing light-filled experiences. Entrance to GLOW is included with your museum tickets. Running from Nov. 16, 2023-Jan. 28, 2024, see more details here. 
Enjoy European-influenced shopping and dining at Christkindlmarket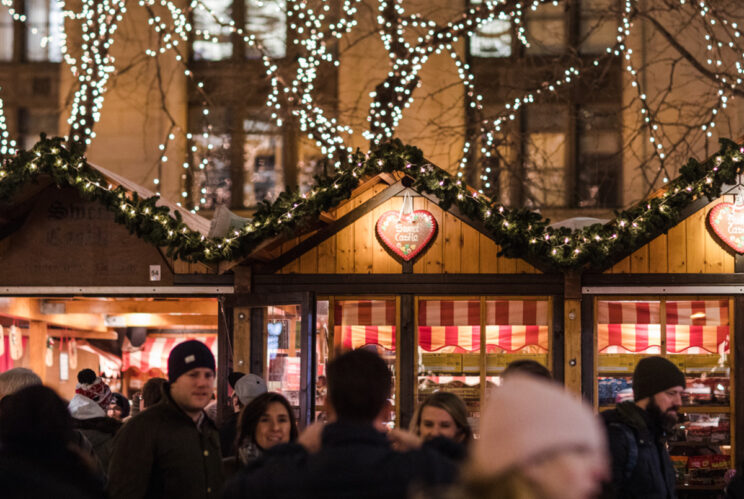 In partnership with the German American Chamber of Commerce of the Midwest and the city of Chicago, the Christkindlmarket is inspired by the popular German Christmas markets. For nearly 30 years, Chicagoans have been coming to the markets to shop for local and imported goods, drink mulled wine, watch the market's Lantern Parade and enjoy Stammtisch (loosely translated in German to 'regular's table') in the heated alpine-style Timber Haus. For more information and to make dining reservations, see here. 
The Related Life is written and produced by the Related Life Editorial Team. Be sure to follow us on Facebook and Instagram for the latest events, news, and announcements in your area, and tag us for a chance to be featured @therelatedlife and #therelatedlife.