Warm Weather Adventures: Don't Miss These Outdoor Events Near You
The next few months bring some of the best warm-weather days! You can enjoy a whole range of activities, before the summer's sizzling heat pushes us to crave languid beach days. In the spirit of Spring, we've pulled together a list of can't-miss outdoor events across our resident cities, all vetted by our property and market experts.
Boston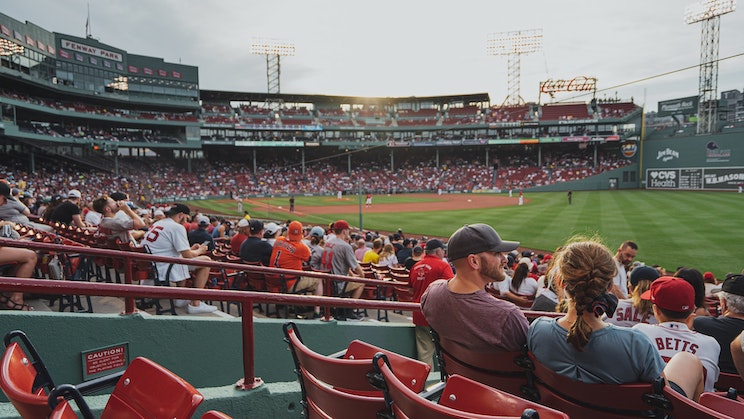 Batter up! Spring marks the start of baseball season. Opening day for the Red Sox is April 15. "Boston is a sports town!" exclaims Molly Somers, manager for Related Beal who oversees our Boston properties. "Celebrate opening day at Fenway park or watch the game from one of the neighborhoods sports bars." And of course, there are plenty of games to catch throughout the season. See the schedule here.
The Boston Marathon, the pride of the city, takes place April 18. "This famous marathon runs from Hopkinton through the Heart of Boston and into Copley Square. Celebrate with neighbors and explore the shops and eateries in back Bay. We also call this Marathon Monday and Patriots Day. It's a holiday in Massachusetts," says Molly.
Boston Calling is one of the city's biggest music festivals, and this year it is slated for May 27-29. The Strokes and Metallica are among the headliners. For more information, click here.
Chicago
The Related Easter Egg Hunt will be held at Bennett Park on Sunday, April 10, from 10AM - 12PM. Two egg hunts are planned: one geared toward children, and one geared toward dogs. The Easter bunny is rumored to make an appearance!
If you haven't stopped by yet, check out The Spring Flower Show at Garfield Park Observatory, in the midst of it annual run. This year, the theme is "Knock Knock." This year features blooms of tulips, hydrangeas, daffodils, and hyacinth. Scattered along the blossoms, you'll see doors from the Rebuilding Exchange, and knock-knock jokes throughout the Show House. The Show runs through May 8. Book a visit here.
Feel like burning off some stress? Night Nation Run is a new concept that combines an electronic dance music festival with a 5K race. The event takes place on May 7 at Soldier Field. You can buy a ticket here.
Perhaps you'd like to ride a wave of adrenaline. In that case, the Sail Grand Prix is just for you. SailGP (sailing's pinnacle league) will feature at Chicago Navy Pier, with a 10-team racing competition that runs June 18-19. These cutting-edge sailboats can achieve speeds in excess of 60mph, turning the Chicago lakefront into a racecourse. There will be a central event village at the pier with viewing areas, entertainment and VIP hospitality services. For more information, click here.
Los Angeles
The Butterfly Pavilion opened March 20 at the Natural History Museum. Spend a day in whimsy and enjoy the natural beauty of the attraction.
It's the return of Festival Season in Los Angeles! The biggest West Coast festival, Coachella, is back and running on the weekends of April 15-17 and April 22-24. Headliners include Billie Eilish, Harry Stylez, Megan Thee Stallion and Swedish House Mafia. Although tickets are sold out, you might catch a lucky break on the waitlist.
From May 13 -15, Beach Life Festival at Redondo Beach features a lineup of acts in rock and reggae, like Weezer, Black Pumas, and the Smashing Pumpkins.
Cruel World Fest will run May 14-15, with a slew of 1970s and 1980s performers (like Morissey, Blondie and The Psychdelic Furs) if that's more of your thing.
Spring is a great season for night markets! The 626 Night Market, the largest Asia-inspired night market in the U.S., has a schedule of dates and attractions worth scoping out. Few experiences can top savoring this delicious food on a warm, starry night. See the lineup here.
New York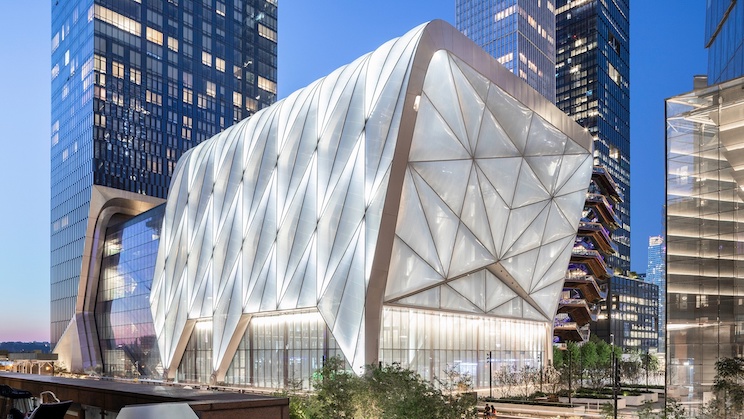 Be absolutely dazzled by a trip to Jeff Leatham's Kaleidoscope, a captivating installation by the famous floral designer. It will be the star of this year's Orchid Show at The New York Botanical Garden. Nature meets glamour in this enthralling exhibit, which runs until May 1. For more information, click here.
For our sports-minded residents, the Yankees Opening Day is April 8 and The Mets Opening Day is April 15. Click the linked dates for more information on their schedules.
Over at Hudson Yards, The Shed is hosting Frieze NY this year. Stop by The Shed between May 18-22 and lose yourself in immersive exhibits from more than 60 galleries. Then, check out our Plaza programming, or stop by for a bite at Jibs and people-watch.
One of the city's biggest outdoor music festivals, Governors Ball, takes the party to Citi Field. Some of music's biggest stars will perform. Headliners include Kid Cudi, Halsey and J. Cole. Limited tickets are available, for more information click here.
San Francisco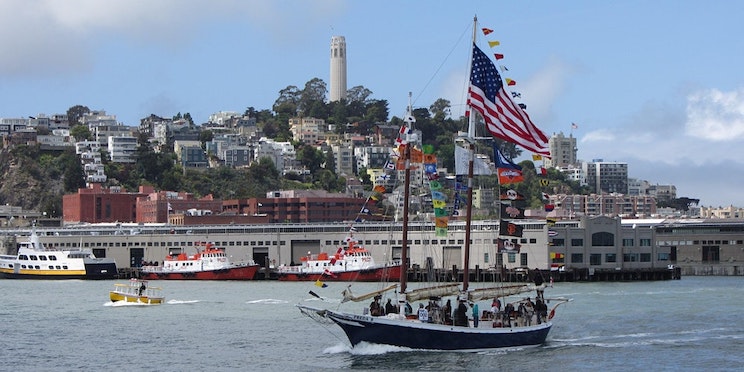 One of the best events in San Francisco for art lovers is Art Market San Francisco, taking place in the Fort Mason Center from April 21-24. A partnership with Fine Art Museums of San Francisco will showcase 75 contemporary and modern art galleries.
San Francisco boaters gather yearly for Opening Day on the Bay, the official kick-off to boating season in the city. Stop by to see more than 100 historic boats and the annual parade, and enjoy some sailing. This year, the event takes place on April 24.
The Cupertino Cherry Blossom Festival pays tribute to Japanese art and culture, honoring Cupertino's relationship with its sister city Toyokawa, Japan. This year, the featured artist is San Jose Taiko, the conservatory dedicated to the art of taiko drumming. See the festival program for the full rundown on exhibitions, attractions and events.
Washington, D.C.
Washington Nationals Opening Day is April 7th, but there will be plenty of opportunities to catch the Nats in action through the Spring Season. Check out the game schedule here.
Who doesn't love a day on the water? The Annapolis Sail Boat Show runs April 29-May 1, at the historic Annapolis seaport. Enjoy the finer things by scoping out the beautiful boats on offer, learn about sailing and enjoy a few brews.
It's Azalea season! The stunning National Arboretum (one of the best museums for a Spring day in D.C.) hosts it annual Azalea Festival. Per the Arboretum's website: "Visitors come to the U.S. National Arboretum's Azalea Collections every Spring to witness one of Washington's premier Spring attractions: thousands of azaleas covering the flanks of Mount Hamilton in a blaze of color."
We'd be remiss if we didn't mention the National Cherry Blossom Festival. On April 16, Petalpalooza mixes nature, art and music in a fun outdoor experience. Per the event's website, "This day-long all-ages celebration brings art, music, and play to multiple outdoor stages, interactive art installations, a beer garden (please note that the bar is cashless), family-friendly hands-on activities, and more, all along the banks of the Anacostia River."
The Related Life is written and produced by the Related Life Editorial Team. Be sure to follow us on Facebook and Instagram for the latest events, news and announcements in your area, and tag us for a chance to be featured @therelatedlife and #therelatedlife.