Your Tipping Guide for the 2023 Holiday Season
As the holidays approach, it is important to remember our building staff, who go out of their way to ensure our buildings are clean, safe, and operating seamlessly throughout the year. Although tipping during the holiday season is not mandatory, it is one of the best ways to express gratitude for the unparalleled service that our building teams provide.
When deciding on gratuities, there isn't a fixed formula for determining the amount. Take into account your dependence on each staff member and any personal connections that you have with specific individuals.
To assist you in determining the appropriate amount to give, we've put together a helpful infographic, based on what is customary in major metropolitan areas: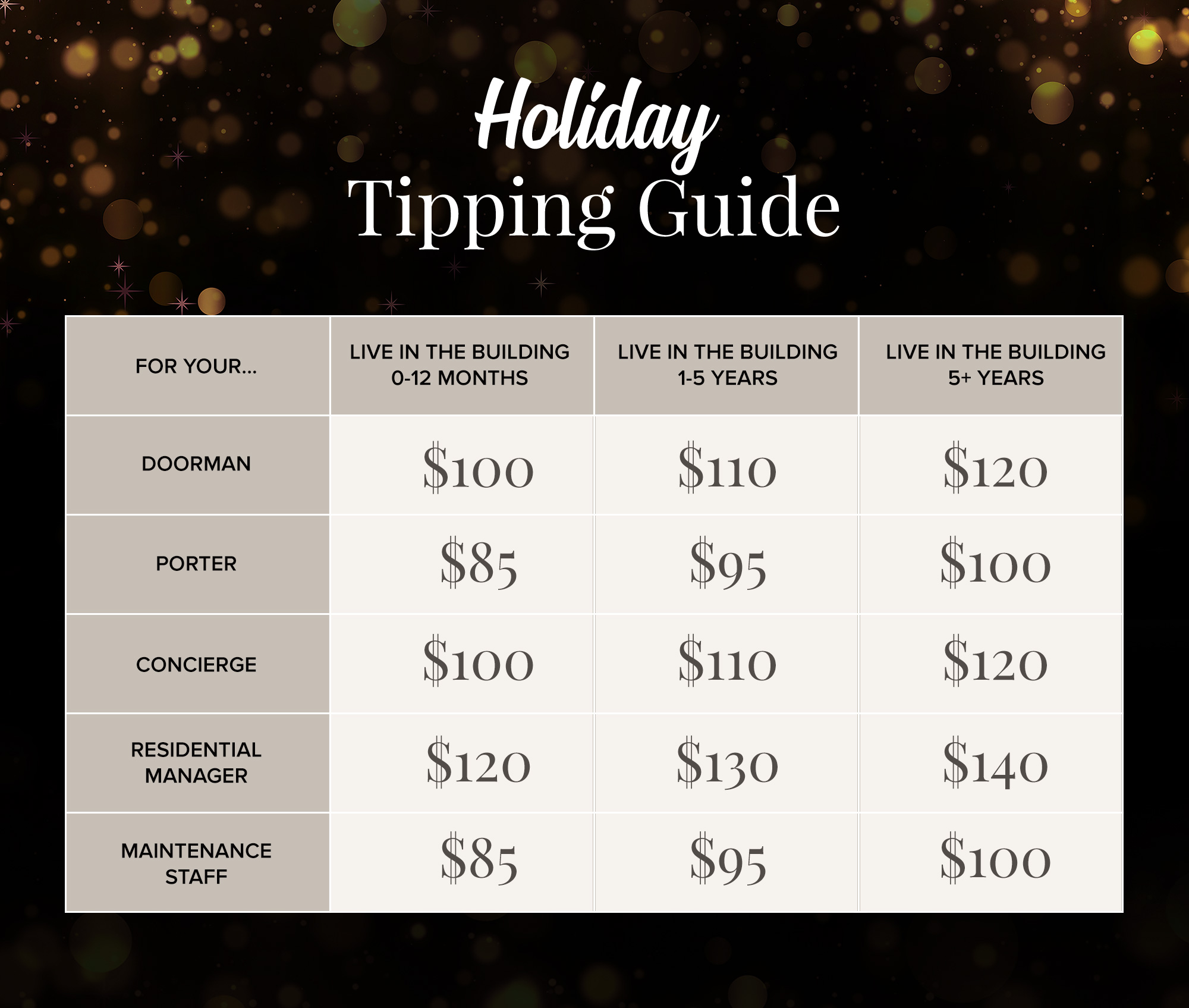 The Related Life is written and produced by the Related Life Editorial Team. Be sure to follow us on Facebook and Instagram for the latest events, news and announcements in your area, and tag us for a chance to be featured @therelatedlife and #therelatedlife.