Six Books That Should Sit on Every Party Planner's Shelf
Time to dust off the crystal, silks and good porcelain – this month we'll put them to good use!
This holiday season, many more of us are entertaining again, after some time apart. In case your hosting skills have also gotten dusty, we've curated a distinctive list of top books on party planning and entertaining, in all its forms and styles.
Ahead of the holiday party peak, check out these six books that we think deserve shelf real estate—or some space on your coffee table.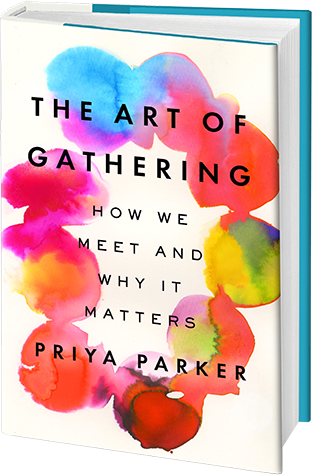 The Art of Gathering
By Priya Parker
"Parker sets forth a human-centered approach to gathering that will help everyone create meaningful, memorable experiences, large and small, for work and for play. Drawing on her expertise as a facilitator of high-powered gatherings around the world, Parker takes us inside events of all kinds to show what works, what doesn't, and why. She investigates a wide array of gatherings--conferences, meetings, a courtroom, a flash-mob party, an Arab-Israeli summer camp—and explains how simple, specific changes can invigorate any group experience."
Order The Art of Gathering here.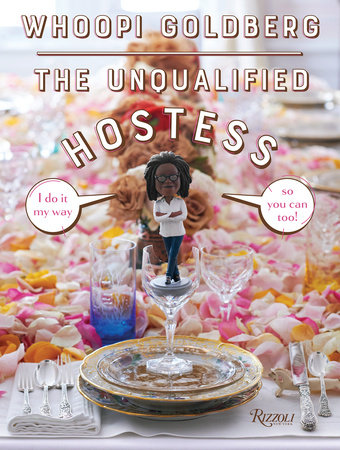 The Unqualified Hostess: I Do It My Way So You Can Too!
By Whoopi Goldberg
"The legendary actor and comedian shows how to set a great table, shares ideas for unforgettable celebrations, and says, 'It's about fun, not perfection!' In her own words...'It's Whoopi here and I've written this book that, frankly, is the last book anyone would expect. You would never think of me as someone with the courage to say, 'You have everything you need to be fantastic in your own house, apartment, or trailer to set a great table.'"
Order The Unqualified Hostess here.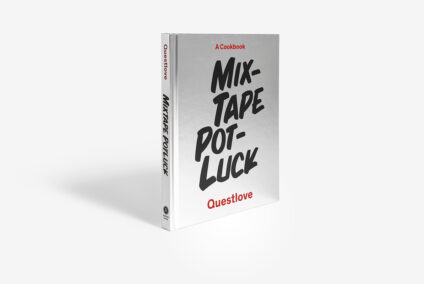 Mix Tape Potluck: A Dinner Party for Friends, Their Recipes and the Songs They Inspire
By Questlove
"Questlove is best known for his achievements in the music world, but his interest in food runs a close second. He has hosted a series of renowned Food Salons and conversations with some of America's most prominent chefs. Now he is turning his hand to creating a cookbook. In Mixtape Potluck Cookbook, Questlove imagines the ultimate potluck dinner party, inviting more than fifty chefs, entertainers, and musicians—such as Eric Ripert, Natalie Portman, and Q-Tip—and asking them to bring along their favorite recipes. He also pairs each cook with a song that he feels best captures their unique creative energy."
Order Mix Tape Potluck here.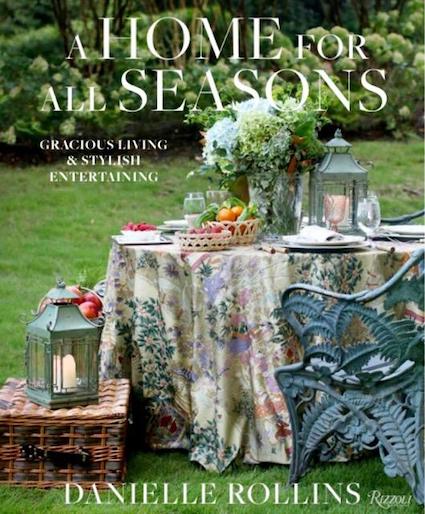 A Home for All Seasons: Gracious Living and Stylish Entertaining
By Danielle Rollins
"Tastemaker and designer Danielle Rollins invites readers to join her at home for a primer on living and entertaining in style. Danielle Rollins is renowned for her elegant touch. In her second book, she welcomes readers into her world and shows them how to create gorgeous style at home in rooms tailor-made for gatherings, get-togethers, cocktail hours, dinner parties, and intimate suppers."
Order A Home for All Seasons here.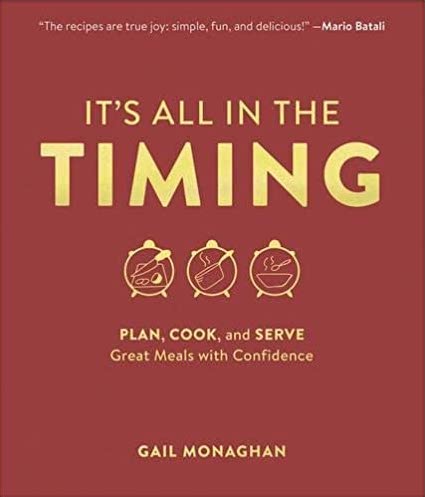 It's All in the Timing: Plan, Cook and Serve Great Meals with Confidence
By Gail Monaghan
"At the outset of her career, acclaimed food writer and cooking instructor Gail Monaghan graduated from culinary school knowing a multitude of professional techniques and boasting a vast repertoire of delicious recipes. But alone in her own kitchen, she quickly realized that orchestrating 'dinner for company' wasn't as simple as it seemed. Even for the most experienced home cooks, seamless meal preparation can be a chronological puzzle. The more elaborate the meal, the more difficult it is to serve each dish on time—and at the right temperature. Monaghan has spent years mastering the fine art of culinary timing, which she now shares with her cooking students. It's All in the Timing, Monaghan's ultimate guide to smooth, stress-free home entertaining, enables readers to learn her secrets of prep and process and use them in their own kitchens."
Order It's All in the Timing here.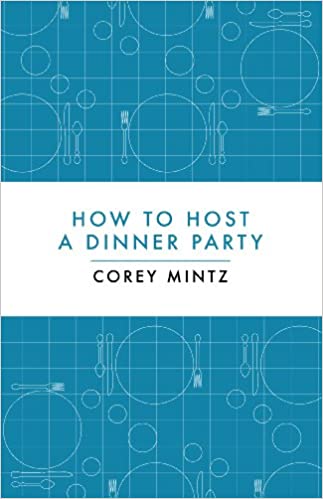 How to Host a Dinner Party
By Corey Mintz
"We've all been there: twenty minutes before guests arrive, and you're unsure if you've got enough wine, or enough chairs, or whether your friend is a vegetarian or a vegan. Hosting a dinner party is hard, but Corey Mintz can help. This book guides readers through everything they need to know about hosting, starting with the golden rule — that the goal of a dinner party is to have fun with our friends, not to show off our cooking skills. It will explain why we like to gather for dinner, when we should host, who we should invite, what we should cook, and how we should cook it."
Order How to Host a Dinner Party here.
The Related Life is written and produced by the Related Life Editorial Team. Be sure to follow us on Facebook and Instagram for the latest events, news and announcements in your area, and tag us for a chance to be featured @therelatedlife and #therelatedlife.