Five Thanksgiving Tablescapes That Inspire and Delight
One of the biggest holidays in America, Thanksgiving is a time for loved ones to gather for great food and conversation. For some of us, it's also a time for showing off our hosting skills….and a beautiful meal starts with a beautiful table. For a fresh new approach to Thanksgiving table décor, The Related Life caught up with Chef Stephanie Nass, the New York-based culinary influencer and home accessories designer. She shared some of her latest creations to help inspire an elevated feast.
"A beautiful table elevates a normal meal into a special one. Thanksgiving is a once-a-year celebration; the table should reflect that," she said. Check out her uniquely themed tablescapes below
Fall Fruit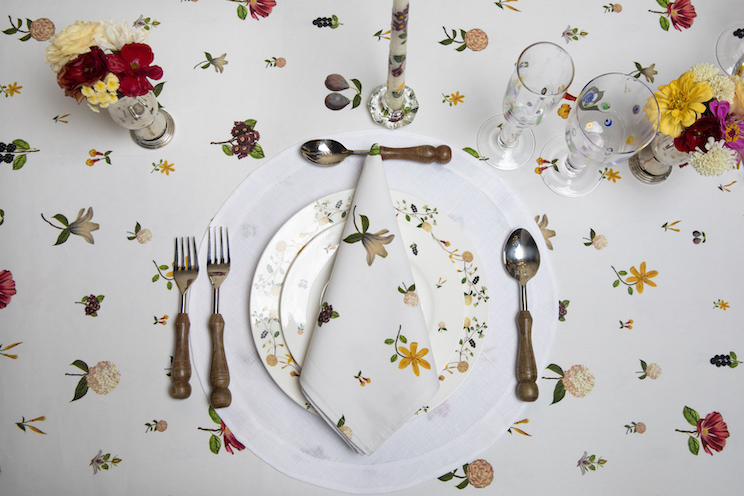 "These table linens are lovely for all seasons but seasonal flowers can make them work specifically for fall," noted Chef Stephanie.
Horse Country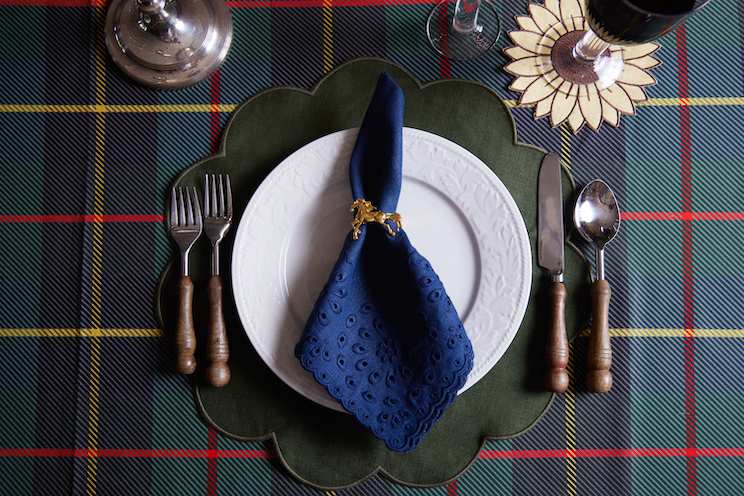 "The statement tablecloth does the heavy lifting here," she said.
Preppy Nostalgia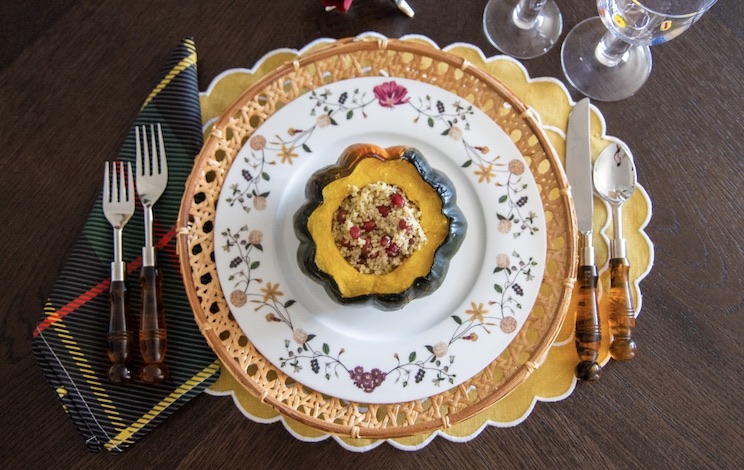 "Layering of the placemat, charger and plate create complexity," she said.
Pressed Forest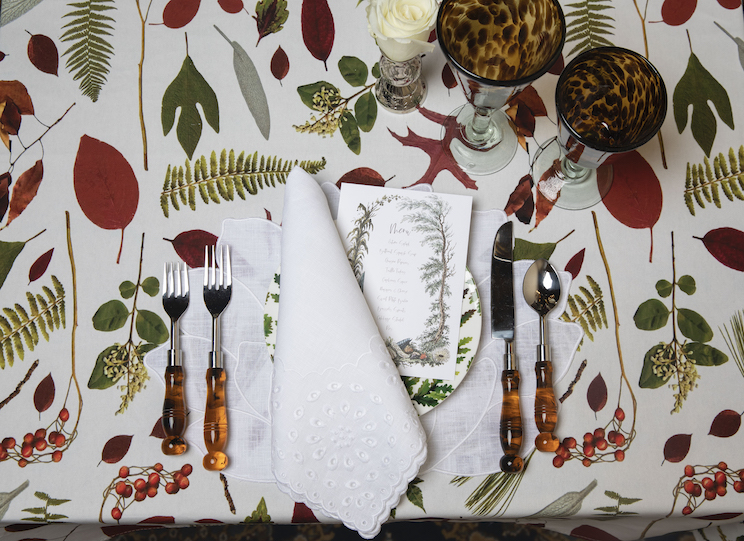 "This tablecloth uses a collection of actual fall flora. Bring it to life by putting the real version in centerpiece bud vases," Chef Stephanie advised.
Woodcut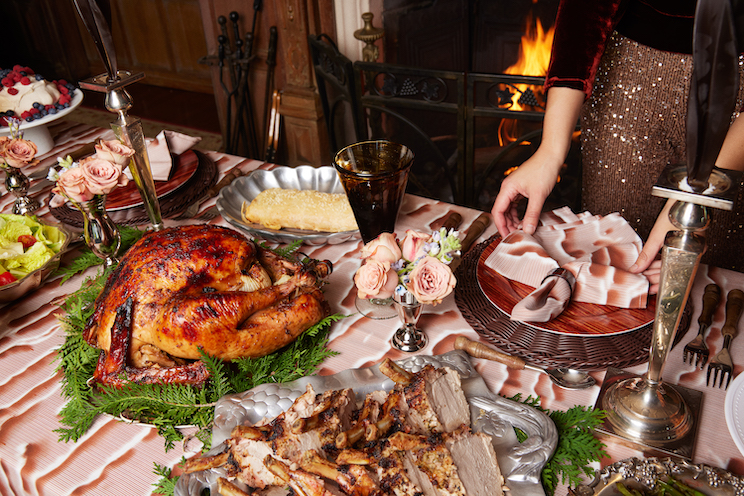 "This woodcut pattern is an awesome substitute for a dark wood table," she said. "It feels warm and perfect for Thanksgiving."
The Related Life is written and produced by the Related Life Editorial Team. Be sure to follow us on Facebook and Instagram for the latest events, news and announcements in your area, and tag us for a chance to be featured @therelatedlife and #therelatedlife.