Five Impactful Reads for Women's History Month
Stories of hope, healing, awareness and awakening are essential reads that perfectly reflect the theme of this Women's History Month. In honor of this annual celebration of strength, independent bookseller McNally Jackson recommends the following titles for your March book list.
Keep reading for the iconic bookstore's suggestions, ranging from introspective essays to stories of perseverance against all odds.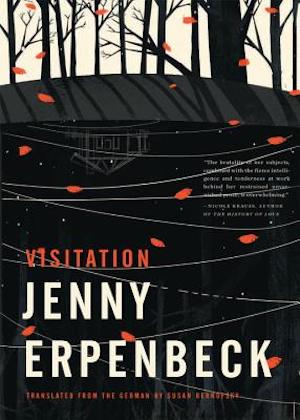 Visitation by Jenny Erpenbeck
Author Jenny Erpenbeck's poignant historical novel follows 12 individuals who live in a fated Berlin house over the span of 100 years, through the most turbulent eras of Germany's history. Elegant and poetic, "Visitation" forms a literary mosaic of the last century, tearing open wounds and offering moments of reconciliation, with its drama and its exquisite evocation of a landscape no political upheaval can truly change.
"Erpenbeck writes with such momentum and poetic urgency that even the slow melting of ice or the contents of a dark closet propel the reader through the last century of German history, where only the landscape remains unchanged," says Bekah Shaughnessy, manager at McNally Jackson.
Order "Visitation" here.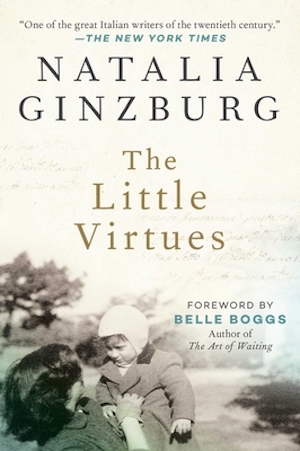 The Little Virtues by Natalia Ginzburg
This collection of Ginsburg's best essays reflect on the hardships she's endured and overcome, including the loss of a friend and living under Fascist rule in old-world Europe. But they also give her musings on societal roles and the grace of being a survivor.
"A book with little consistent prose style, Ginzburg's short collection of essays is part portrait of a life in small-town Italy, part self-help book, part treatise on good parenting," says Jack P., bookseller at McNally Jackson.
Order "The Little Virtues" here.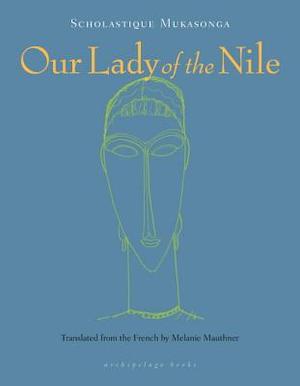 Our Lady of the Nile: A Novel by Scholastique Mukasonga
Mukasonga takes readers to a school for young girls, called "Notre-Dame du Nil." The girls are sent to this high school, perched upon the ridge of the Nile River, in order to become the country's feminine elite and escape the dangers of the outside world. The novel shines a light on atrocities of 1970s Rwanda and dives into themes of friendship, desire, political ire and persecution.
"With this novel, Mukasonga engages with the colonial implications of the boarding school genre, asking us to see the parallels, the diversions, and the dangers of demonizing the least powerful," explains Madeleine Watts, a former bookseller at McNally Jackson.
Order "Our Lady of the Nile" here.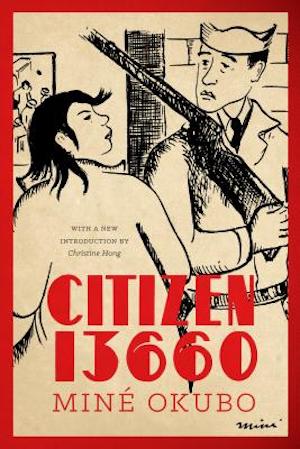 Citizen 13660 by Miné Okubo
Powerful drawings and witty text are the backbone of this memoir by Miné Okubo, who was one of more than 100,000 people of Japanese descent to be placed in internment camps following the bombing of Pearl Harbor. Okubu's retelling of life in these centers makes Citizen 13660 a classic in Asian American literature.
"The written text of Miné Okubo's memoir of wartime internment alone would make this book worth reading. But the illustrations collected here as accompaniment, nearly 200 of the 2,000 ink sketches she completed while interned, make it a precious archival object," notes bookseller Jack Kyono.
Order "Citizen 13660" here.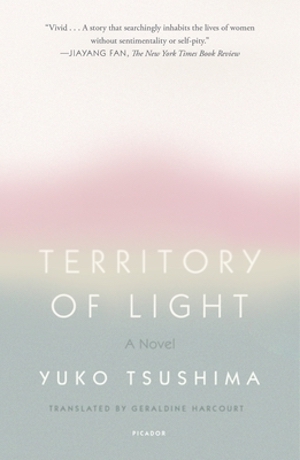 Territory of Light: A Novel by Yuko Tsushima
This novel centers on a young woman living alone in Tokyo with her three-year-old daughter, after separating from her husband. A story of strength and healing, it's told through visions of light that are sometimes comforting and sometimes dangerous – be it the sunlight that streams through windows, the dappled light within a park, the flash of fireworks, desaturated street lights or earth-shaking explosions.
"I was stunned — her voice was so fresh, so different from the others, and so alive, I felt like someone was speaking directly into my ear," says Madeline Gressel, Marketing Director at McNally Jackson.
Order "Territory of Light" here.
Upcoming Events – Virtual and In-Person
To experience more enthralling stories featuring female protagonists, check out these upcoming virtual events hosted by the revered bookshop.
Book Launch: Love by Maayan Eitan, in conversation with Joshua Cohen
March 9th at 7PM
McNally Jackson Virtual Event
"A literary sensation in Israel, Maayan Eitan's debut set off a firestorm about the relationship between truth and fiction, and the experiences of women under the power of men. Compact and gemlike, this is a contemporary allegory of a young woman on the verge."
Register here.
Women in Love: Virtual Seminar with Hermione Hoby
Four meetings, Tuesdays at 7pm EST via Zoom, beginning March 22nd
"Set around 1920 in a small mining town in the north of England, the novel follows the intense and heretical Brangwen sisters, Ursula and Gudrun, who fall in love with Rupert and Gerald respectively – thus beginning relationships that roil with passion and power as they build to divergent conclusions. It's a radical book, not just for its rhapsodic and rule-flouting prose, but also for its struggle to reconfigure female liberty and conceive of new ways of being between men and women. Over the course of four weeks we'll read and discuss these characters, their dynamics, and the novel as a whole."
Register here.
And if you're in the New York area, don't miss these upcoming events at McNally Jackson Seaport, taking place in the latter half of March.
Here & Away: Damon Galgut Presents The Promise, with Edmund White
March 17, 7pm at McNally Jackson Seaport
Winner of the 2021 Booker Prize and a New York Times Editors' Choice, "The Promise" is an epic South African drama that unfurls against the unrelenting march of history, sure to leave its readers transformed.
RSVP for this in-person event here.
Book Launch: Panpocalypse by Carley Moore, in conversation with Mona Eltahawy
March 31, 7PM at McNally Jackson Seaport
In pandemic-era NYC, Orpheus just manages to buy a bike before they sell out across the city. She takes to the streets looking for Eurydice, the first woman she fell in love with, who broke her heart.
RSVP for this in-person event here.
The Related Life is written and produced by the Related Life Editorial Team. Be sure to follow us on Facebook and Instagram for the latest events, news and announcements in your area, and tag us for a chance to be featured @therelatedlife and #therelatedlife.