Five Exhilarating Reads Giving Thrills and Chills this October
Welcome to October, a month where imagination takes center stage and the tropes of Halloween find their home. Thankfully for us, the labyrinthine twists and turns of these five tales provide plenty of tricks and treats...so you can put down the candy, if you want. Either way, we can say one thing for sure: There are few things better than settling down with a cup of tea or cocoa and a fantastical literary adventure, especially as temperatures dip. In rounding out these perfect October reads, take your pick of magically gifted protagonists, battles against monsters and evil AI systems, and even an otherworldly rom-com.
"Lakesedge" by Lyndall Clipstone
Published September 28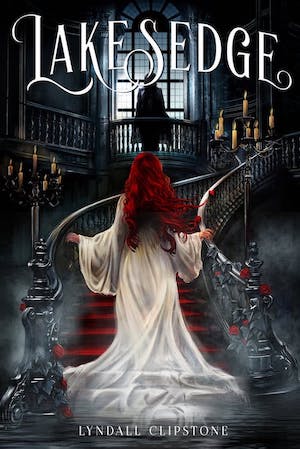 In "Lakesedge," debut author Lyndall Clipstone brings forth the story of Violeta Graceling and her brother Arien, two orphans adopted by the matron of a cursed lakeside estate. Tormented by dark magic and a sinister monster that lives under the lake's dark water, Violeta must confront the traumas and secrets of her past if she and her brother have any chance of living peacefully in their new home. Order "Lakesedge" here.
"The Ex Hex" by Erin Sterling
Published September 28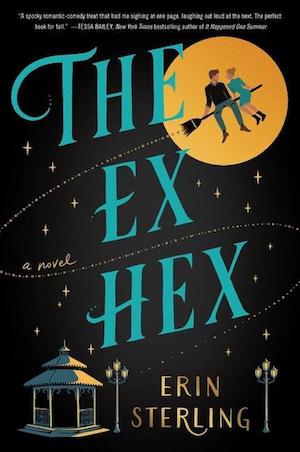 A light romantic comedy set in the imaginary and fantastical town of Glen Graves, Georgia, "The Ex Hex" is the latest by New York Times Best-Selling Author Erin Sterling. It centers around Vivienne, a witch who hexes her ex, Rhys, for returning to his hometown and leaving her heartbroken. Her lackluster spell ingredients – vodka, bath bubbles and candles – leave her under the impression the hex would cause nothing but a bad hair day. But when he returns nine years later for a fall harvest festival, Glen Graves falls under attack by a ridiculous slew of adversaries including ticked-off ghosts, talking cats and haunted wind-up toys. Now, Vivienne must work with Rhys to rid the town of her hex gone wrong. Order "The Ex Hex" here.
"Kingdom of the Cursed" by Kerri Mansicalco
Release Date: October 5, 2021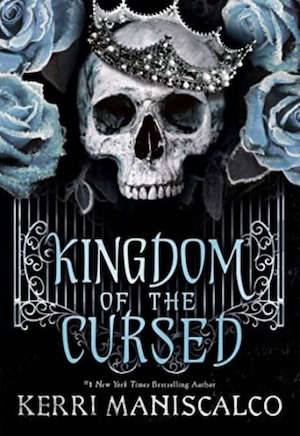 "Kingdom of the Cursed" is the second book of a planned trilogy by New York Times Best-Selling Author Kerri Maniscalco. Set in a world of old magic and wars between witches and demons, "Kingdom of the Cursed" continues the journey of Emilia, a witch on a quest to avenge the death of her twin sister Victoria. It takes her to the Seven Circles of Hell, where she must overcome trials of dark magic and outwit the dark kingdom's reigning demons to discover the truth behind her sister's death. Order "Kingdom of the Cursed" here.
"City of Shattered Light" by Claire Winn
Release Date: October 19, 2021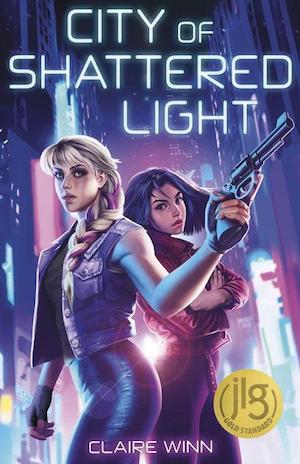 "City of Shattered Light" is set in a futuristic dystopia where physical and virtual reality can merge. Its protagonist Asa is a seventeen-year-old heiress and daughter of a powerful but manipulative tech titan. When he uploads her rebellious sister's mind to an experimental, digital plane, Asa vows to save her sister from reprogramming. Running away with her sister's digitized mind and a bounty on her head, Asa lands in Requiem, a city that's an enclave for outlaws. There she meets Riven, who could use a big bounty to enhance her reputation. But as the rogue AI chasing Asa causes havoc in Requiem, the two must team up: Riven to save her city and Asa to save her sister. Order "City of Shattered Light" here.
"That Dark Infinity" by Kate Pentecost
Release Date: October 19, 2021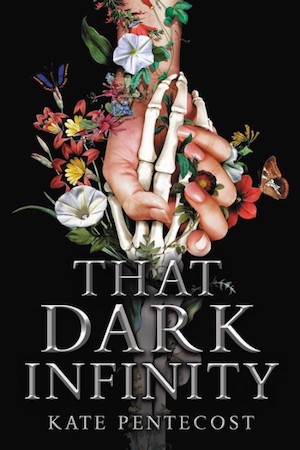 "That Dark Infinity" is a dark fantasy novel that tracks two main characters on an epic journey. Ankou, a cursed mercenary, turns to bones every night, trapped in a cycle of death and resurrection. Flora, a handmaiden to a princess, is left for dead when the kingdom is ransacked. But as the sole survivor of the siege, she vows to find the princess she used to serve. Ankou agrees to help her on one condition – that she be trained in the types of magic and warfare that will help him break his immortal curse. Order "That Dark Infinity" here.
The Related Life is written and produced by the Related Life Editorial Team. Be sure to follow us on Facebook and Instagram for the latest events, news and announcements in your area, and tag us for a chance to be featured @therelatedlife and #therelatedlife.