August at Hudson Yards: Augmented Reality, Movie Nights and Much More
There's plenty to do at Hudson Yards this month with a plethora of outdoor programming and art exhibitions underway and NYC's Restaurant Week in full swing. We're highlighting some of the newest things things to see and do at Hudson Yards this month. A full list of events can be found here.
New York City Restaurant Week – The summer edition of New York City Restaurant Week runs through August 22. It's one of the favorite times of the year for New York foodies who can indulge in some of the city's top restaurants at amazing pre-fixe pricing. This summer, a handful of our restaurateurs at Hudson Yards are participating: Estiatorio Milos and Queensyard through August 13 and La Barra and Spanish Diner through August 15. Make your reservation today!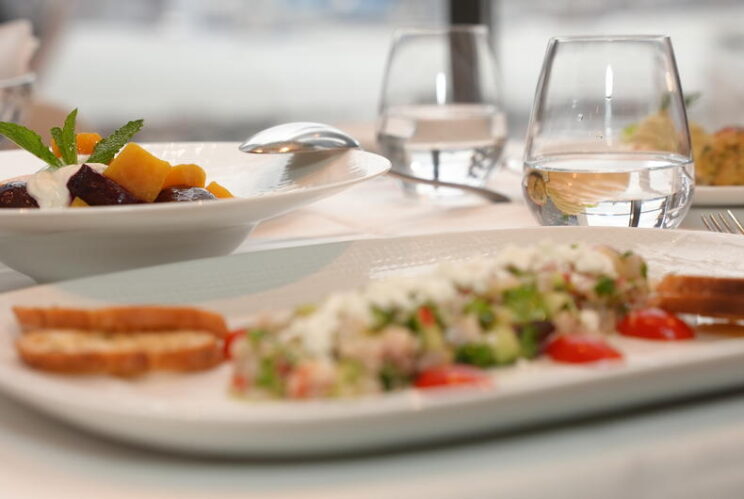 Movies at Hudson Yards – This month, treat yourself to a one-of-a-kind outdoor experience by watching a movie on the big screen at Hudson Yards' Public Square & Gardens. Every Saturday at 7pm, a different WarnerMedia production will be shown. On the schedule this month are the following films: Wonder Woman 1984, Goonies, Friends: The Reunion and RBG. You can reserve your spot here.
The Looking Glass – Established and emerging artists are increasingly experimenting with new technologies in their craft. The Shed is pleased to present The Looking Glass, an outdoor exhibition of Augmented Reality artworks presented in partnership with Acute Art and the High Line. The Looking Glass transports you to a whimsical world of unique and memorable characters through an interactive tour that juxtaposes the physical and virtual worlds. The free exhibit runs through August 29. For more information, visit The Shed online here.
Union Square Play Event Series at Hudson Yards –  In partnership with Hudson Yards and Coterie, Union Square Play is hosting fun and enriching kids programming at the Public Square & Gardens, every Tuesday morning through August 31.  Little ones are sure to enjoy the live music, arts and crafts and group play activities, giving parents a well-deserved break. Reservations are required for this free event. Parents can register here.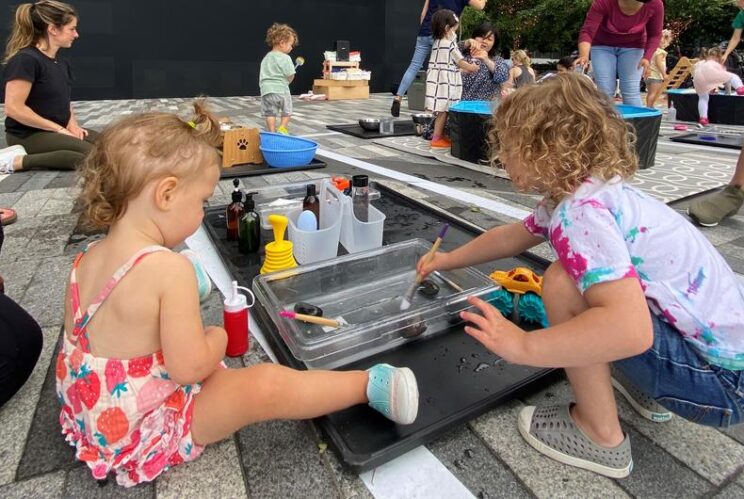 The Farmers Market – A friendly reminder, the Farmer's Market at Hudson Yards will continue through September 30. Every Tuesday and Thursday between 10am-6pm, you can stop to satiate all of your farm-to-table needs, like fresh produce and meats, just-baked sweets and other assorted goods from local purveyors. See more information and a list of vendors here.
The Related Life is written and produced by the Related Life Editorial Team. Be sure to follow us on Facebook and Instagram for the latest events, news and announcements in your area, and tag us for a chance to be featured @therelatedlife and #therelatedlife.