Your June Restaurant Hit List
Summer has officially kicked off, and we can't think of a better time to go out and explore your city and all the delightful new restaurants it has to offer. We've rounded up some of the openings we're most excited about dining in right now all over the country.
New York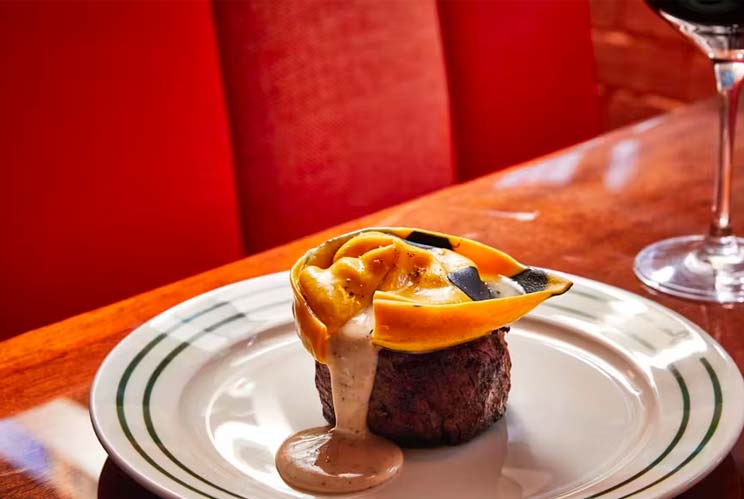 Right in Hudson Yards, this elegant, vegetable-forward restaurant from ABC Kitchen and Loring Place alum Dan Kluger offers a seasonal menu and rotisserie specialties.
The hottest table in town right now is at this quasi-Italian spot in the Shops at Columbus Circle. Come for the non-traditional dishes (think: Caviar Gnocchi), and stay for the popping scene and A+ people watching.
Can there ever be enough French bistros? We think not, which is why we're so thrilled to welcome this cozy addition to the West Village.
Chicago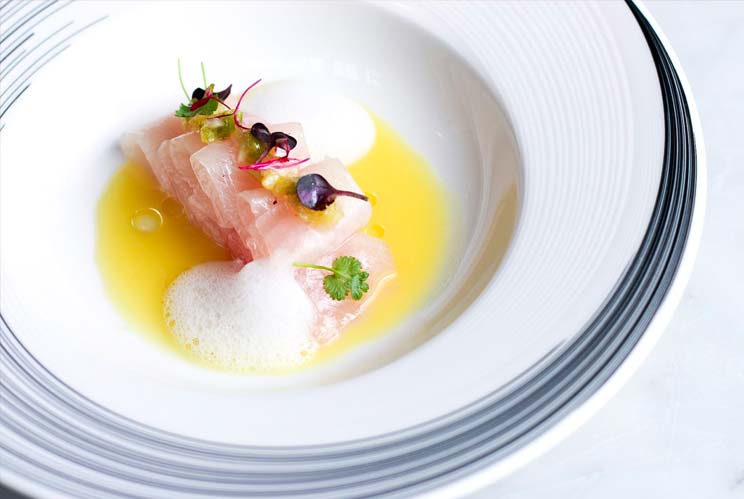 Located in the St. Regis Hotel, this new Japanese spot offers shareable dishes with a stellar view of the Chicago River and Navy Pier.
If steak is what you're after, this Italian spot in the Fulton Market District strives to capture the spirit of an old-fashioned hangout, with opulent interiors and smoky meats (they also offer an extensive pasta and fish menu for any non-meat eaters).
A quick five-minute trip from Landmark West Loop, this California-inspired restaurant emphasizes quality ingredients and simple preparation.
San Francisco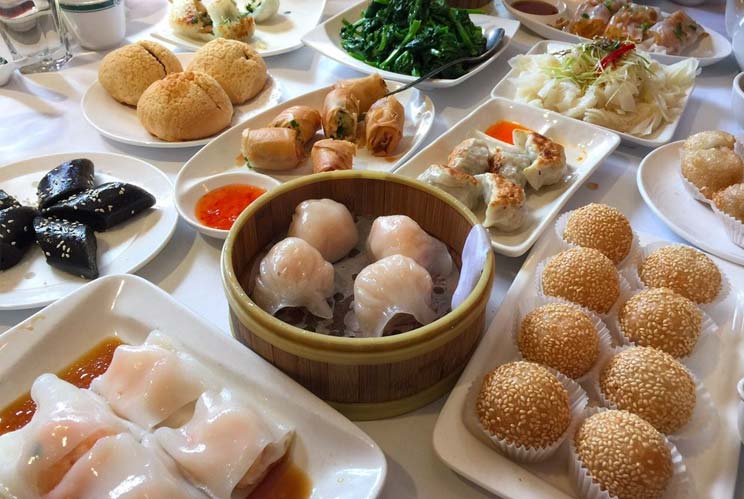 Good news for those mourning the loss of the dim sum staple Hong Kong Lounge II after it burned down in 2019: the restaurant is back with a new name and a new location in SoMa.
This Thai restaurant from a Michelin-starred chef serves up traditional dishes with local ingredients, like smoked coconut ice cream and branzino salad with passion fruit dressing.
Inspired by Taiwanese night markets, this comfort food restaurant serves knockout dishes with exciting names like "Pig's Blood Dirty Rice" and "Salt and Vinegar Chicken Wings."
Los Angeles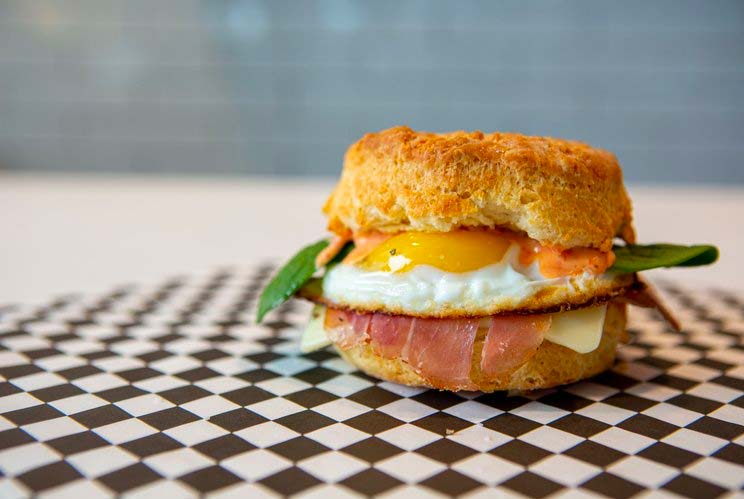 As the name of this Seattle transplant suggests, you want to make sure you order coffee and a flaky, buttery biscuit from this new shop. Preferably, in breakfast sandwich format and absolutely soaking in gravy.
Indian fine dining comes to LA with this opening downtown. Enjoy Bollywood-inspired cocktails and rich Indian specialties in a lounge-like atmosphere.
Come ready to eat at this traditional Japanese spot, where the prix fixe menus come with many, many, many small plates of Udon noodles, meat, fish, and vegetables.
Boston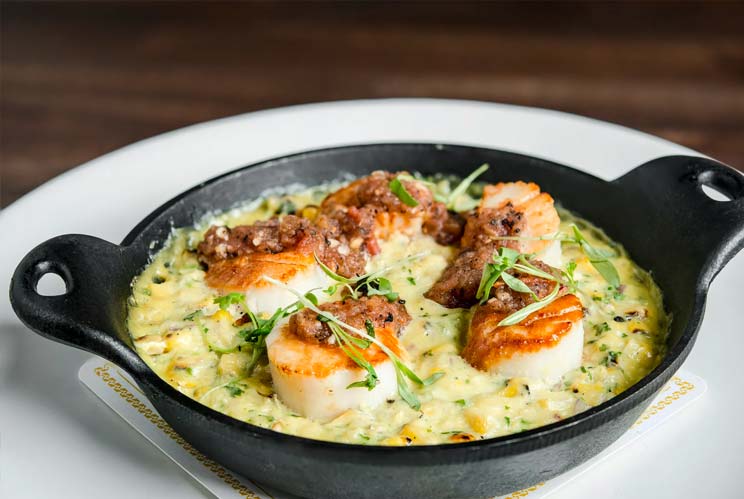 If you want to have fun this summer, we recommend heading to this spot in the newly opened Copley Square Hotel. Between the DJ, speakeasy live music, and patio, there's plenty to entertain you while dishes like the Char Siu Suckling Pig are sure to satisfy.
This is the first Boston location for this New York, Chinese-fusion restaurant. You'll want to order the roast duck, but be warned, you may have to wait in line to be seated (trust us, it's worth it).
Seafood lovers will flock to this new spot, which prides itself on "coastal grilling" or grilling fresh, local fish that was caught in New England waters. The twist? It's prepared in a variety of international styles – "from Andalusia to Argentina" – so dishes that may seem familiar may be more surprising than you expect.
Washington DC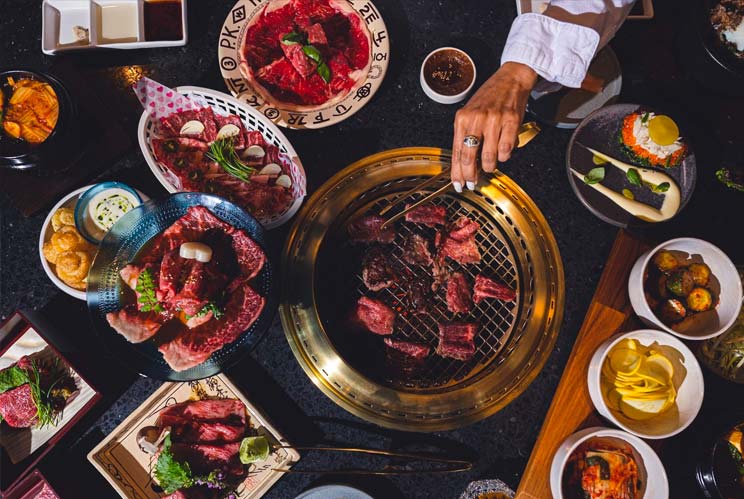 The first Ukrainian restaurant in DC just opened in Capitol Hill. Started by the former chef of NYC's beloved Veselka, the restaurant serves up bowls of Borscht, beet salad, pierogi, and a slew of other Ukrainian delicacies.
The famed chef has finally brought this restaurant concept to DC, serving up signature dishes with a local twist. Think cotton-candy foie gras, "Jose tacos" made with Iberico ham, and an array of small plates inspired by ingredients from the Chesapeake Bay.
Japanese food lovers will delight in this 20,000-square-foot food hall, which offers a sushi omakase, a Japanese steakhouse, and a Hiya Izakaya serving up whisky highballs and meat skewers (and there's more to come; phase two of the hall will open up later this year).
The Related Life is written and produced by the Related Life Editorial Team. Be sure to follow us on Facebook and Instagram for the latest events, news, and announcements in your area, and tag us for a chance to be featured @therelatedlife and #therelatedlife.