Two Cheery Cocktails Worth Savoring This Holiday Season
Getting ready to host this season? No holiday party is complete without a signature cocktail (or two). The Related Life reached out to Night Inn mixologists Nicole Salicetti and Sara Lehman for their go-to holiday drinks. Check out these festive recipes and consider adding them to your next holiday menu!
Holiday-spiced Old Fashioned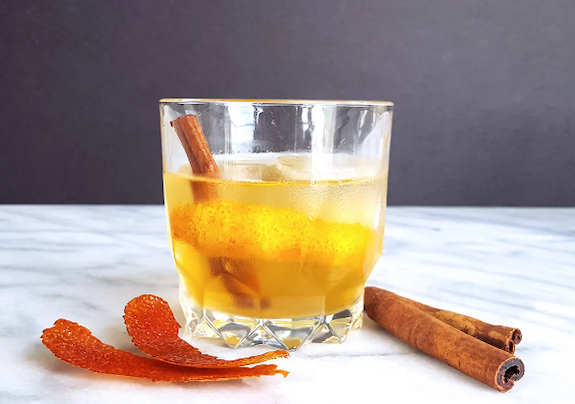 "This infused version of a classic Old Fashioned will warm up any winter evening, and is a fantastic and simple way to spice up your holiday party drink menu," says Salicetti, a mixologist at The Standard.
Ingredients
•  Whiskey or Bourbon
•  Simple syrup (or sugar and water)
•  Warm spices (recommend a combination of Cinnamon Sticks, Cloves, and Star Anise
•  Angostura Bitters
• Fresh Orange
Recipe
1.)  Infuse your syrup by either simmering it in a pot with the spices, or adding it to a squeeze bottle with spices in it. If doing a cold infusion, allow to sit for at least 20-30 minutes.
2.)  Combine 2oz Whiskey/Bourbon, 0.5oz infused syrup, and 3 dashes of Bitters in a mixing glass with ice.
3.)  Stir until chilled.
4.)  Strain into a new glass with fresh ice or neat if preferred.
5.)  Garnish with an orange peel.
Winter Paloma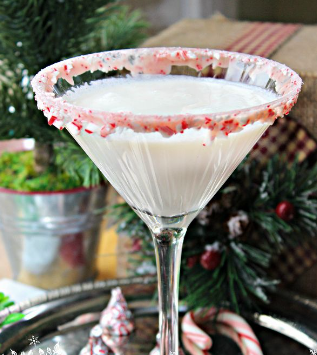 Lehman, a wine/mixology educator, notes that, "This bright, white cocktail is a beautiful addition to any menu, especially with a red sugar rim!"
Ingredients
•   Tequila blanco
•   White grapefruit juice
•   Fresh lime
•   Agave nectar
•   Red salt / sugar
Recipe
1.)   Combine red salt / sugar on a flat surface.
2.)  Rub a lime or grapefruit wedge around the rim of your glass, and roll in the red mixture.
3.)  Combine 2oz tequila, 2oz grapefruit juice, 0.5oz lime juice, 0.5oz agave nectar in a shaker and shake well.
4.)  Add ice to your red-rimmed glass.
5.)  Strain the shaken mixture over ice.
Night Inn is a platform offering a range of entertainment and hospitality services directly in your office, building, or home. Night Inn's network of "Experts" brings the excitement of the hospitality industry directly to you, making it simple, affordable, and convenient to create memories over the drinks and food we all love.
The Related Life is written and produced by the Related Life Editorial Team. Be sure to follow us on Facebook and Instagram for the latest events, news and announcements in your area, and tag us for a chance to be featured @therelatedlife and #therelatedlife.