The School Lunchbox Option You Need This Fall
It's back to school time and Stocked is coming with you! Stocked's pumpkin mini muffins will be sure to get you and your household back into the swing of the new season.
Stocked's new lineup of lunchbox-ready favorites for the littles (which of course can be eaten at any non lunchbox time, too!) are fresh, healthy and specifically designed to pop right into your child's bento lunchbox or snack bag, making that daily prep as painless as possible. Stocked's weekly changing menu of ready-to-eat mains, sides, grains and grab & go items now includes a whole new slew of lunchbox-ready favorites like baked zucchini fries, chicken & sweet potato nuggets and mini applesauce & oat cakes - to name a few. Click here and use code relatedperk at checkout to receive 15% off your first Stocked order!
Pumpkin Mini Muffins
Yield: 20 mini or 8 large muffins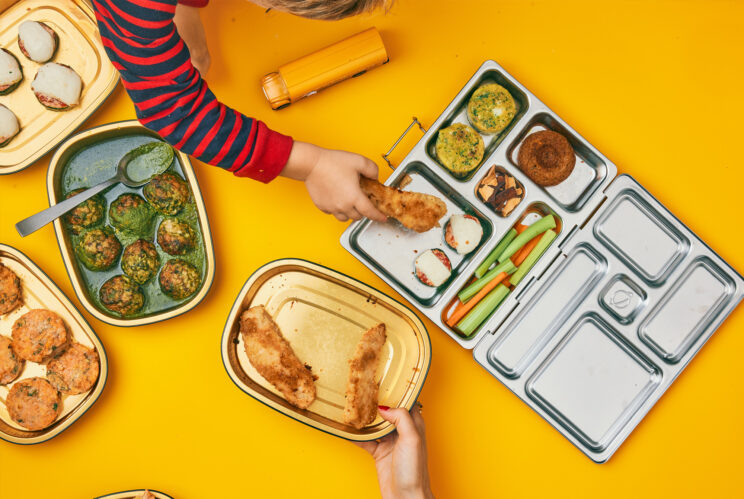 8 ounces unsalted butter
8 ounces pumpkin puree
3 eggs
4 ounces honey
4 ounces granulated, coconut, or date sugar
½ teaspoon vanilla extract
8 ounces all purpose flour
1 ½ teaspoons baking soda
1 ½ teaspoons baking powder
2 teaspoons ground cinnamon
2 teaspoons allspice
½ teaspoon nutmeg
3/4 teaspoon kosher salt
Preheat the oven to 350. Lightly grease a mini muffin tin or standard muffin tin with some softened butter or oil.
Melt the 8 ounces of butter in a small pot over medium heat, swirling until it's melted and becoming golden brown. Remove from the heat and set aside to cool.
In a large bowl, whisk together the melted butter, pumpkin puree, eggs, honey, and vanilla extract.
The Related Life is written and produced by the Related Life Editorial Team. Be sure to follow us on Facebook and Instagram for the latest events, news, and announcements in your area, and tag us for a chance to be featured @therelatedlife and #therelatedlife.