Thanksgiving Isn't Canceled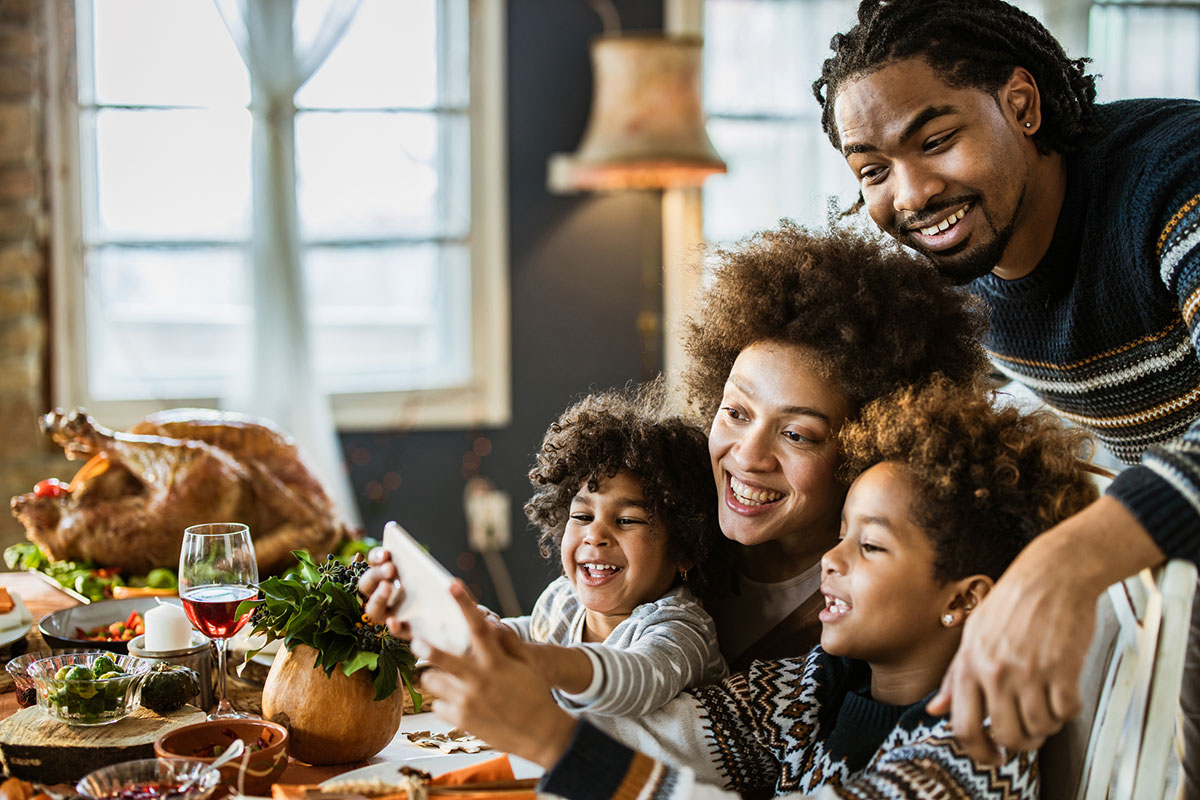 Just because Thanksgiving may be a bit harder to celebrate this year, doesn't mean you can't celebrate at all in a responsible way with those you already live with. In fact, many of our partners have put their thinking caps on and come up with some fantastic ways to serve up a delicious meal – whether you're hosting a smaller gathering at home or prefer to eat out. We've rounded up our favorite selection of places to grab food or a meal below (and as a bonus, many of them have special offers available for Related residents; check the app to learn more).
Dining In 
Dickson's Farmstand Meats: The butcher pros at Dickson's are once again offering up a menu of fresh turkeys, roasted turkeys, duck and ham, as well as a selection of sides. Related residents also receive a special offer on Thanksgiving items; check the Related Connect app for more.
Natoora: Order all of the seasonal produce, pantry and meat items you need to cook a Thanksgiving Dinner. You can now pre-order your turkey with Natoora and have it delivered straight to your door. Exclusively for Related residents, Natoora will add a complimentary box of three peak seasonal items to your first order; check the Related Connect app to learn how to redeem.
The Culinistas: If you'd prefer not to cook at all, The Culinistas are a full-service, in-home private chef company that makes healthy eating with friends and family easy and accessible. Available in Manhattan, the Hamptons, and more. Residents receive special pricing on The Culinistas services; check the Related Connect app to learn more.
MP New York: The chef behind Brooklyn favorite Misi, Missy Robbins, will be offering special Thanksgiving dishes like a Turkey Porchetta and Apple Crostata with Gelato through MP New York.
Citarella: Citarella offers a menu filled with a cornucopia of traditional flavors for your holiday table, including free-range, all-natural turkeys, classic sides like made-from-scratch sausage stuffing, and innovative chef-prepared dishes like new autumn lasagna with pumpkin and mushrooms. And of course, sweet fall favorite pies.
Dining Out 
These neighborhood restaurants are open on Thanksgiving and serving up special holiday menus.
WS New York: Gather your friends and loved ones for a gourmet Thanksgiving dinner prepared by Executive Chef Eli Kaimeh at the food & wine-focused private membership club in Hudson Yards. Enjoy selections from a prix fixe dinner menu and handpicked wine pairings by Wine Director, Dave Lofstrom. Price fixed menu starting at $165/person, 12pm-7pm. Check the Related Connect app for details about how to book.
Porter House: Michael Lomonaco and his team will be offering a socially distanced Thanksgiving at Porter House Bar and Grill, including a three course menu with options like Maine Lobster Bisque, Roasted Natural Lancaster County Turkey, Grilled USDA Prime Rib Eye and Pumpkin Cheesecake with Chantilly cream. Full menu can be found here. Pricing: $115/Person, $46/children under 10. Reservations are required via OpenTable  or by calling 212.823.9500 between 1pm-7pm.
Union Square Cafe: Enjoy a special prix-fixe menu featuring specials like heritage turkey, a selection of pastas and classic sides for $140/person. Or, if you're dining in, choose their pumpkin lasagna to-go.
Bubby's TriBeCa: Dine out while feeling at home at Bubby's with a traditional Thanksgiving three course prix fixe menu $65 per person. Reservations are available from 11:45 am-9:00 pm.
Cote: If you're looking for something different this year, head over to Cote for a Korean BBQ experience. The prix fixe menu is $85 per person, and reservations are available from 1:00 pm-9:00 pm.
The Related Life is written and produced by the Related Life Editorial Team. Be sure to follow us on Facebook and Instagram for the latest events, news and announcements in your area, and tag us for a chance to be featured @therelatedlife and #therelatedlife.