Chef Ashton Keefe Shares Her Favorite Summer Grilling Recipes
As the days grow longer and the sun shines brighter, it's time to savor the vibrant flavors and refreshing dishes that define this season. Whether you're planning a picnic in the park, a backyard barbecue, or simply seeking lighter fare to beat the heat, we've got you covered.
Chef and culinary stylist, Ashton Keefe, shares two of her favorite recipes for summer. Ashton is the author of two cookbooks: Lemon & Salt: A Modern Girl's Guide to Culinary Revelry and Convivial. She also regularly appears on NBC's Today Show, ABC's Good Morning America, and CNN and is a Resident Chef at Cuvaison Winery. Click here to view more of Ashton Keefe's delicious recipes or follow her on Instagram. We hope you enjoy!
Prosciutto, Melon and Tomato Salad
Serves 4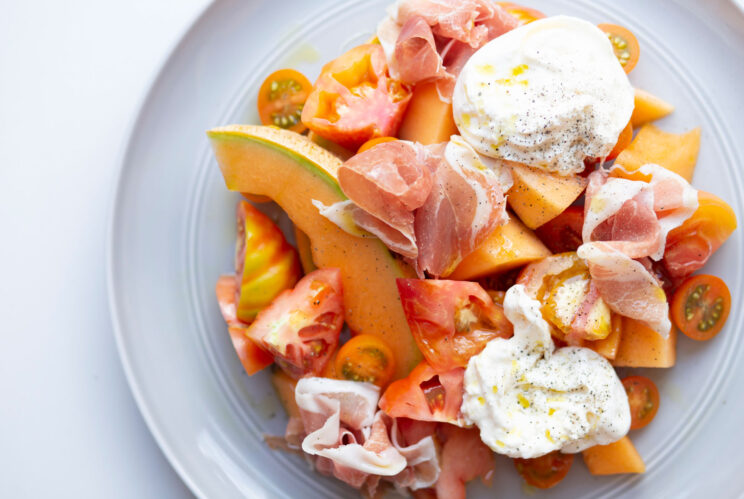 4 tomatoes, chopped
½ melon, any type, some chopped, some sliced
¼ lb. prosciutto, thinly sliced
1-2 burrata balls
Salt
Pepper
High quality extra virgin olive oil
Place tomatoes and melon on a plate. Arrange nicely and layer in prosciutto and burrata.
Season generously with salt, pepper and olive oil.
Grilled Strip Steak with Green Goddess Chimichurri Steak Sauce
Serves 4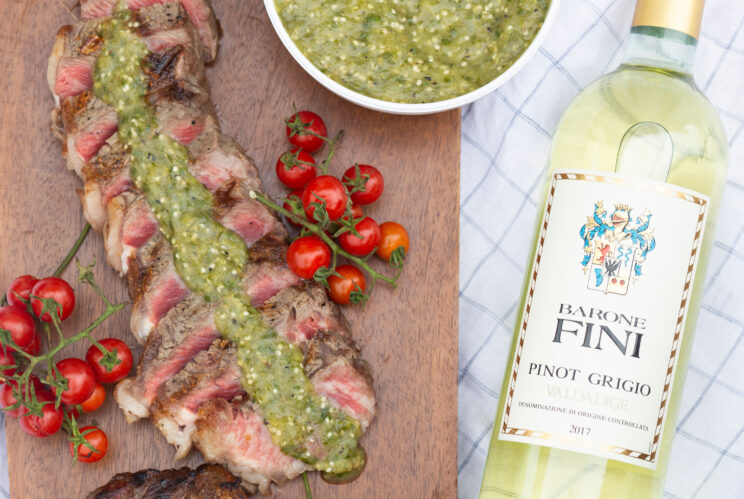 1½ - 2 lb. strip steak, trimmed
Salt
1 cup arugula
1/2 cup fresh parsley
4 tablespoons extra virgin olive oil
1 teaspoon Worchestershire sauce
1 teaspoon Dijon mustard
1 clove garlic
2 jalapeno peppers
1/2 teaspoon white wine vinegar
Liberally season each steak on both sides and allow to sit for 40 minutes. The steak will begin to "sweat" off moisture. Heat a grill until hot. Using a paper towel pat the steaks dry and re-salt lightly. Brush grill with oil and grill on each side for 6-7 minutes for medium rare. Remove and allow to rest for 5-10 minutes. Remove bone and thinly slice against the grain.
For steak sauce combine arugula, parsley, olive oil, Worcestershire sauce, mustard, garlic, jalapenos and vinegar. Pulse in a food processor or bang with a mortal and pestle.
The Related Life is written and produced by the Related Life Editorial Team. Be sure to follow us on Facebook and Instagram for the latest events, news, and announcements in your area, and tag us for a chance to be featured @therelatedlife and #therelatedlife.