Staying In: Healthy(ish) Parmesan Cauliflower Bites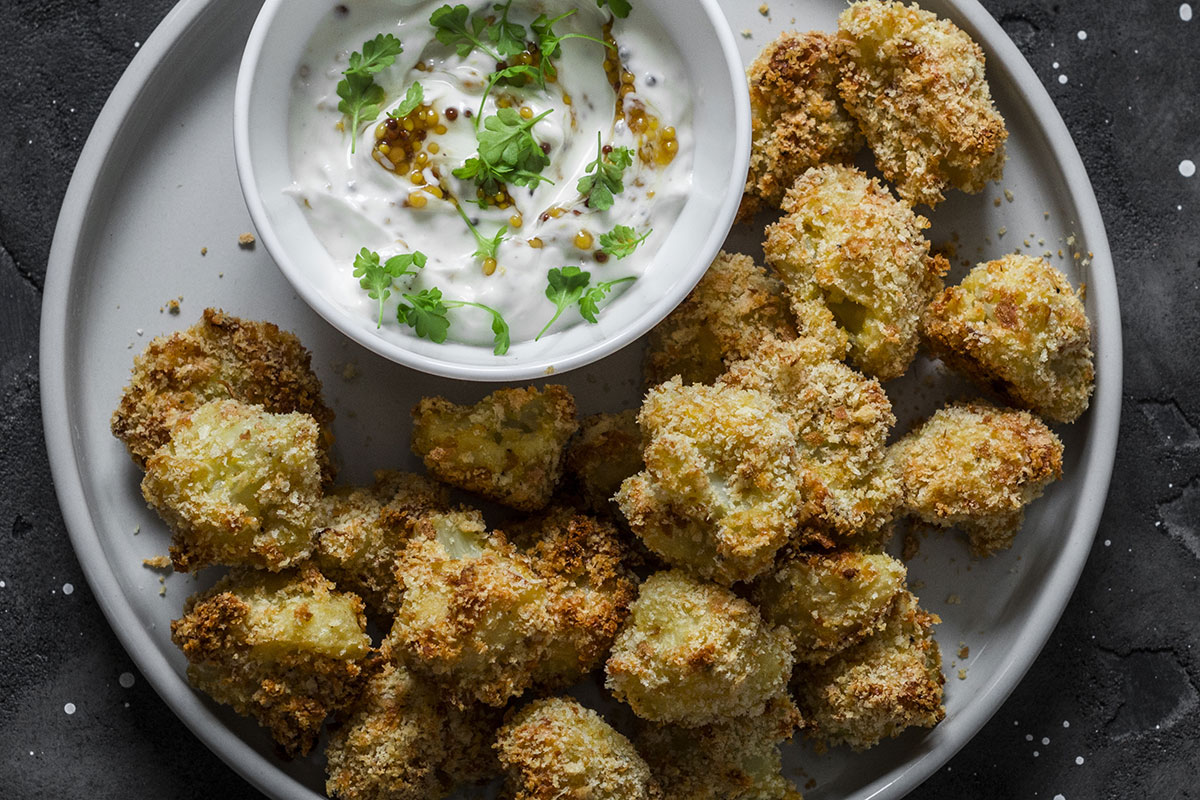 While many recipes that claim to be healthier "substitutions" for a much tastier food are just not as good  (think: anything involving seitan), we feel these Parmesan Cauliflower bites from Mike's Organic succeed because they aren't trying to replace more unhealthy fried snacks as they are trying to provide an alternative. Eat them on the side of your main dish, or as a healthyish midday snack – no matter how you enjoy them, we promise you won't feel like you're sacrificing anything.
Ingredients
∙ 1 ½ cups bread crumbs
∙ ⅓ cup Parmesan, grated
∙ ¾ tsp dried Italian seasoning
∙ kosher salt
∙ freshly ground black pepper
∙ 1 head cauliflower, cut into florets
∙ 3 large eggs, lightly whisked
∙ Marinara, on the side
∙ Ranch, on the side
Directions
1) Preheat the oven to 400°F with the oven rack in the upper 1/3 of the oven. Prepare a baking sheet with parchment paper. Add bread crumbs, Parmesan, and Italian seasoning to a large bowl. Season with salt and pepper, then mix.
2) Dip the cauliflower pieces in egg and then roll in bread crumb mixture until the piece is fully covered. Then place on the prepared baking sheet. Don't hesitate to press on the coating for it to fully stick to the cauliflower bites. Repeat until cauliflower florets are coated.
3) Bake for 20 to 25 minutes, until coating is golden brown and crunchy. Serve with marinara.
The Related Life is written and produced by the Related Life Editorial Team. Be sure to follow us on Facebook and Instagram for the latest events, news and announcements in your area, and tag us for a chance to be featured @therelatedlife and #therelatedlife.