Staying In: Brussels Sprouts with Pecans & Pomegranate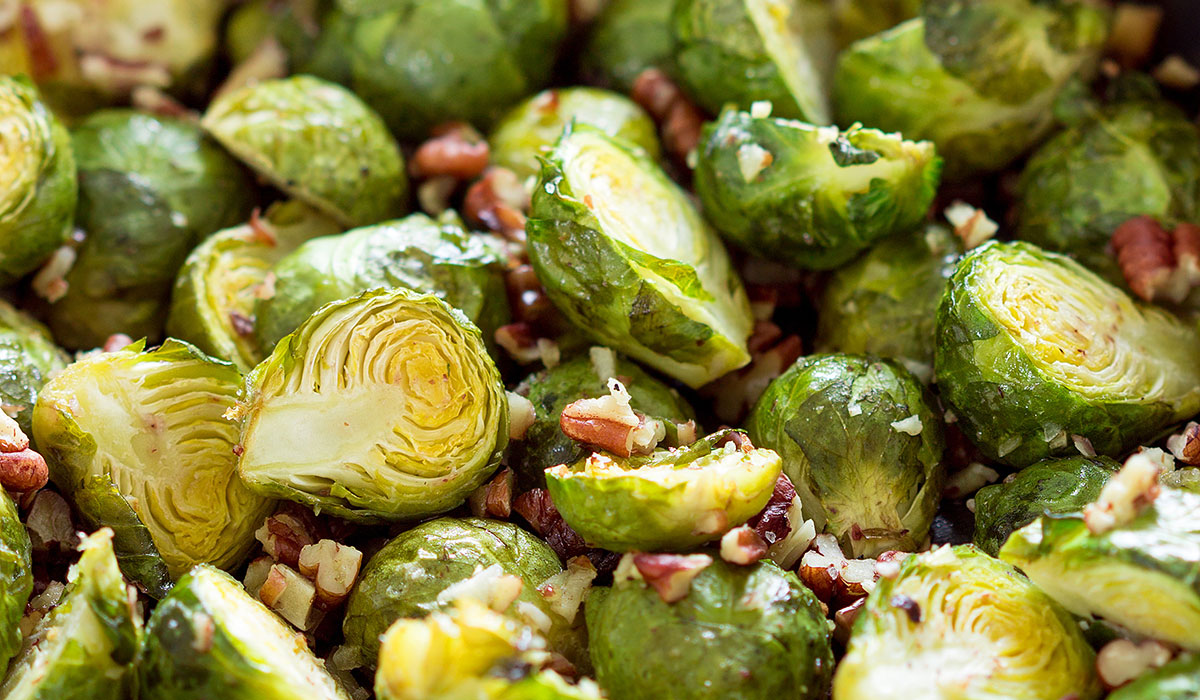 Let's be honest; sides are really the best part of the Thanksgiving meal. Especially when they're made with fresh ingredients. That's why we love this Brussels Sprouts, pecan and pomegranate recipe from Mike's Organic. Eat it when you've had too much turkey and stuffing for a healthy & delicious side.
Ingredients
∙ 1 ½ lbs brussels sprouts, trimmed and halved
∙ 3 tbsp extra-virgin olive oil
∙ kosher salt and black pepper
∙ ¼ cup roughly chopped pecans
∙ 2 tbsp pomegranate seeds, plus more for topping
∙ Balsamic reduction, for drizzling (optional)
∙ Flaky sea salt, to serve
Directions
1) Preheat the oven to 425 ⁰F. In a large bowl, toss brussels sprouts with the olive oil. Season generously with salt and black pepper and toss again. Spread everything evenly on a sheet pan cut-side-down and roast until crisp and deeply golden brown, about 25 to 30 minutes, flipping the sprouts halfway through to ensure even browning.
2) Meanwhile, toast the pecans in a skillet over medium-low heat, stirring frequently to ensure they don't burn, about 4 to 5 minutes. Remove from heat and set aside.
3) When the Brussel sprouts are done roasting, toss them with the toasted pecans and the pomegranate seeds. Drizzle with the balsamic reduction (about 1 teaspoon or so), if using. Season with flaky salt.
The Related Life is written and produced by the Related Life Editorial Team. Be sure to follow us on Facebook and Instagram for the latest events, news and announcements in your area, and tag us for a chance to be featured @therelatedlife and #therelatedlife.