Staying In: Apple Cinnamon Quick Bread with Apple & Vanilla Glaze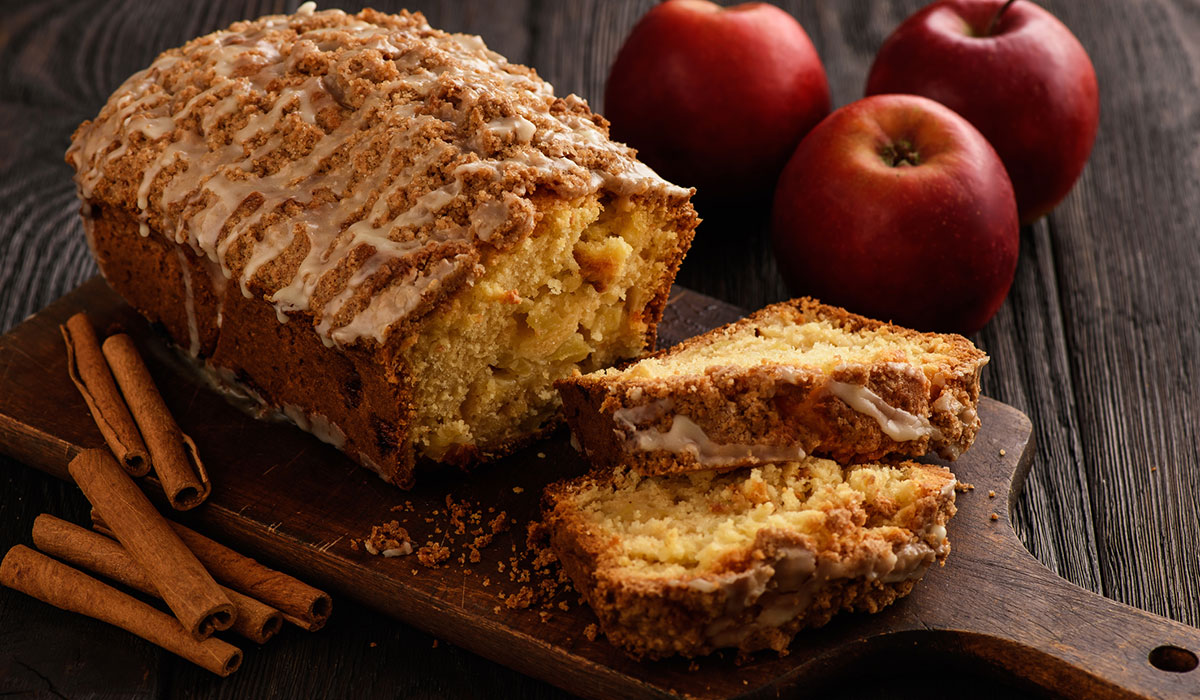 We love fruity bread not only because it's delicious, but because it allows us to pretend we're eating something slightly healthier than what it actually is – cake. This Apple Cinnamon bread recipe from Mike's Organic takes advantage of all the crisp apples that are in season right now, and turns them into a cozy dish that's perfect after a nice long walk through crunchy leaves.
Mike is delivering exclusively to Related residents in New York City; check the Related Connect App to find out if the delivery service is available in your building.
Ingredients
For the bread
Unsalted butter, for greasing the pan
2 cups all-purpose flour
2 tsp baking powder
2 tsp ground cinnamon
¾ tsp kosher salt
¼ tsp freshly grated nutmeg
pinch of ground cloves
½ cup vegetable oil
½ cup unsweetened applesauce
½ cup coconut sugar
3 large eggs
1 large Sweetie apple
For the glaze
1 cup apple cider
2 tbsp unsalted butter
½ cup confectioners' sugar
pinch of kosher salt
¼ tsp vanilla extract, plus more to taste
Directions
1. Preheat the oven to 350 ⁰F. Butter and flour an 8 1/2-inch-by-4 1/2-inch loaf pan. In a medium bowl, whisk together dry ingredients: flour, baking powder, cinnamon, salt, nutmeg and cloves. In a large bowl, whisk together the wet ingredients: oil, applesauce, sugars, eggs and apple.
2. Then fold the dry ingredients into the wet ingredients until just combined. Transfer to the prepared pan and bake until a toothpick inserted into the center comes out clean, 50 to 60 minutes. Afterwards, transfer to a rack to cool slightly, then remove the cake from the pan and let it cool completely.
3. To prepare the glaze: When the cake has cooled, prepare the glaze. Bring the apple cider to a boil in a small saucepan over medium-high heat. Continue to cook the cider until it has reduced to 1/3 cup, about 10 minutes. Add the butter, confectioners' sugar, vanilla extract, and salt. Reduce the heat to maintain a simmer and continue to cook the mixture, whisking often, until it has become syrupy and thickened slightly, about 4 minutes. Set aside to cool until it thickens slightly.
The Related Life is written and produced by the Related Life Editorial Team. Be sure to follow us on Facebook and Instagram for the latest events, news and announcements in your area, and tag us for a chance to be featured @therelatedlife and #therelatedlife.