Staying In: A Warming Roasted Sage-Butter Chicken from Mike's Organic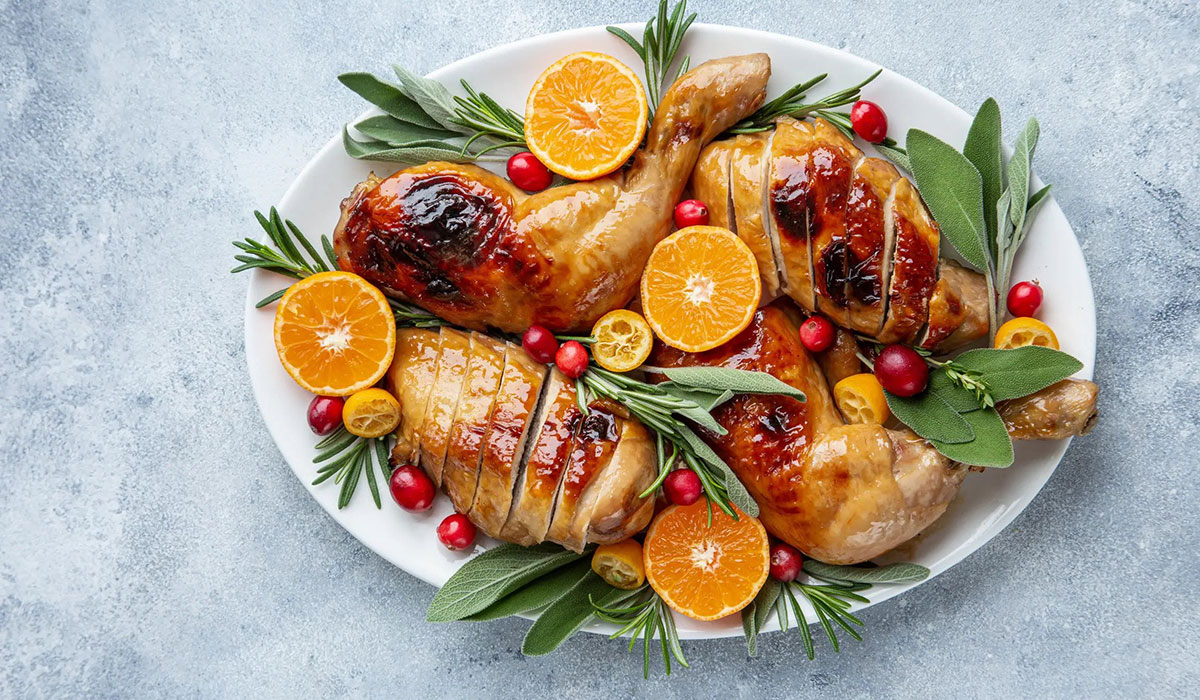 While a snow storm rages outside, it can feel pretty cozy to be snuggled up around an oven roasting a meal. Roast chicken is a relatively simple dish to make that's still feels decadent – especially when you add fresh sage as this recipe from Mike's Organic calls for. Make it with a side of potatoes – or green beans if you're recovering from December indulgences.
Ingredients
∙ 3 tbsp softened butter
∙ 2 tbsp finely chopped fresh sage
∙ 4 chicken thighs (preferably)
∙ Coarse sea salt
∙ Freshly ground black pepper
∙ 4 sprigs fresh sage, for presentation
∙ 1 squeeze lemon or orange
Directions
1) Preheat the oven to 425°F. Mash the butter and 2 tablespoon sage together with a fork in a small bowl. Loosen the skin over the chicken thighs with your fingers; gently spread sage butter over chicken under the skin. Smooth the skin back over the meat; season lightly with salt and pepper. Place chicken skin-side up on foil-lined rimmed baking sheet.
2) Place chicken in the preheated oven. Roast, uncovered, 20 to 25 minutes or until no longer pink near bone. Remove from the oven and let rest for 5 to 10 minutes. Serve chicken with a squeeze of lemon, garnished with more sage.
The Related Life is written and produced by the Related Life Editorial Team. Be sure to follow us on Facebook and Instagram for the latest events, news and announcements in your area, and tag us for a chance to be featured @therelatedlife and #therelatedlife.