Local Gem: A Chocolatier Making Flavors You Can't Find Anywhere Else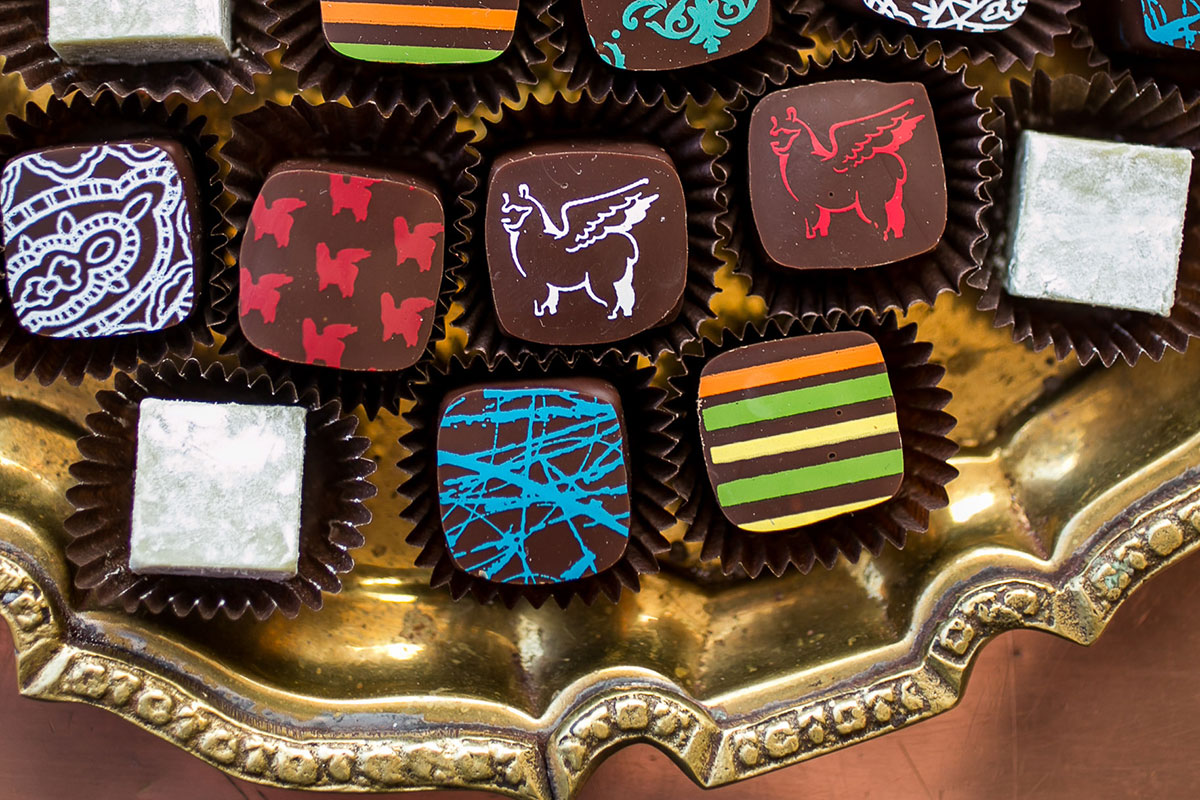 Our new series highlights a beloved local business that contributes to the character and vibrancy of the neighborhoods where our buildings are located.
This week, we feature Socola Chocolatier in San Francisco, right around the corner from The Avery and Avery 450 at 535 Folsom Street. In keeping with city guidelines, Socola is now open every morning from 9 AM – 2 PM for coffee and chocolates, and – for those who live far away but could use a little sweetness – is also taking online orders.
Ten years ago, Wendy Lieu – founder and chief chocolatier of Socola in the SOMA neighborhood of San Francisco – received an interesting request. A young man on the East Coast asked if she could put together a box of chocolates with flavors that might help woo a potential love interest.
While chocolate has long been used as a token of love, this man wasn't looking for a standard box of hazelnut truffles. He and the object of his affections were both Asian American, and he was drawn to Socola for the Asian-inspired flavors they offered – like Matcha Green Tea, Vietnamese Coffee and Durian – he couldn't find anywhere else.
After sending the box, Lieu did not hear from the man again until this past March, when he strolled – incredulously – into the store. The love interest, it turns out, had indeed been impressed by his chocolate selection and was now his wife. And the couple had recently moved from the East Coast to San Francisco ¬– right around the corner from Socola's store.
"He told me, 'you're the reason we got married! She didn't even consider me as a dating candidate until I brought her that mix,'" she said, "He went beyond getting See's or some box from the drugstore, and she was impressed by that."
Lieu certainly goes beyond the ordinary with the flavors at Socola, where she has been experimenting with chocolate since 2001. At the age of 19, she and her sister started selling chocolates out of her mother's nail salon (located – incidentally – right next to See's Chocolates) and called it Socola after the Vietnamese word for chocolate. After receiving formal chocolate-making training at the Culinary Institute of America, Lieu became determined to create flavors inspired by her Vietnamese American upbringing that tasted better than what was currently available.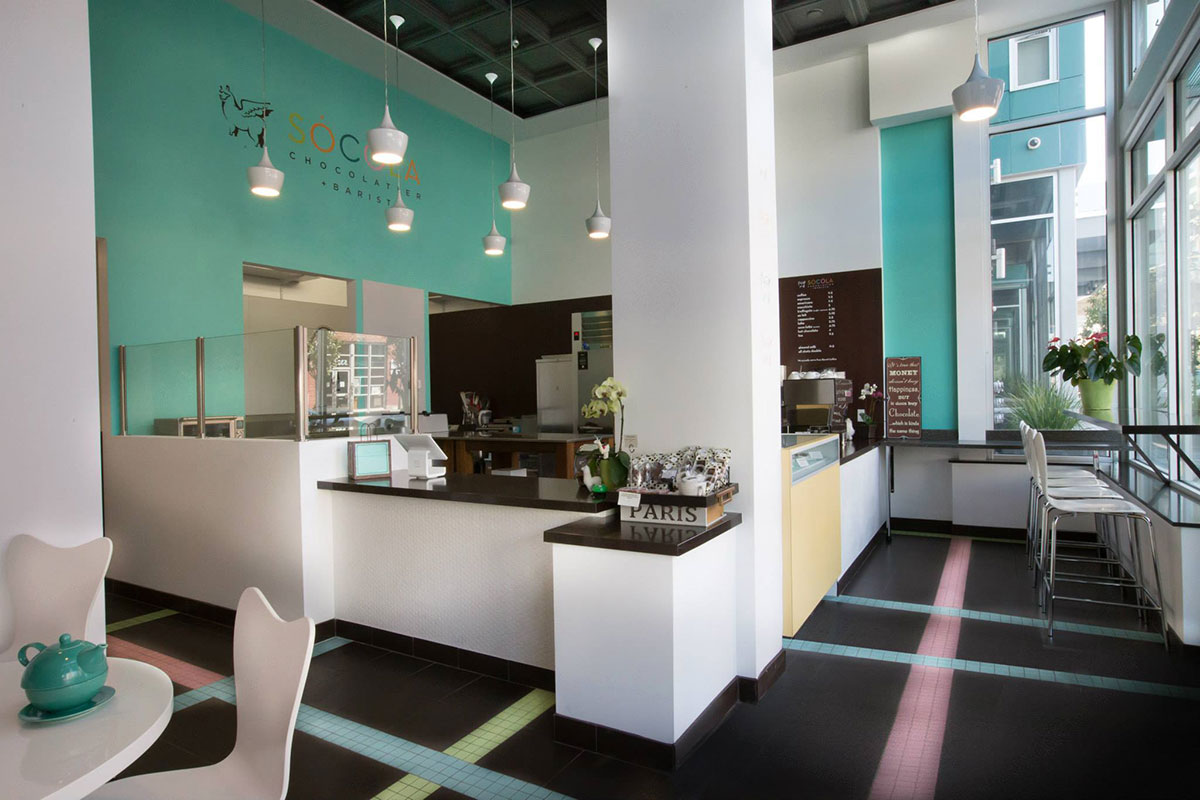 "I wanted to make something that was less sweet and highlighted flavors from my heritage," she said. That heritage, Lieu emphasizes, is not just Asian, but Asian American, and so incorporates traditional Western flavors like caramel and raspberry as well as Durian (the divisive fruit has inspired what is arguably her most famous flavor with its own dedicated listserv).
"I don't want to make something that's done," she says, noting that she's currently working on making a pho-flavored truffle, "If I'm making something new, I want to make something innovative that's unique and interesting."
Lieu is also willing to take inspiration from her customers – so long as they make sense and live up to her high expectations.
"People come up with crazy ideas, and I have to be like, no," she says, citing a recent suggestion for Dragon Fruit chocolate, "It tastes like water. It doesn't have a distinguishing taste to it. It has to have something I feel like will complement chocolate and actually will stand out."
In addition to selling chocolate to consumers, Socola creates custom chocolates for corporate clients like Ferrari, YouTube and Samsung, as well as for weddings and other occasions. The cheerful SOMA storefront also sells baked goods and coffees, and hosts chocolate-making classes and parties.
Having created a neighborhood institution, Lieu is excited to open her doors once again now that the stay-at-home orders in San Francisco are slowly lifting.
"I can't wait to see our regulars. I get messages from them like, 'when you're able to open for coffee let me know, I'll come drive over there,'" Lieu says, "We just want to make people happy again."
Socola Chocolatier
535 Folsom St, San Francisco, CA 94105
Temporarily Open 9:00 AM - 2:00 PM for take out orders 
The Related Life is written and produced by Related Luxury Rentals. Be sure to follow us on Facebook, Twitter and Instagram for the latest events, news and announcements in your area, and tag us for a chance to be featured @therelatedlife and #therelatedlife.