7 Oyster and Wine Pairings for the Perfect Bite of Summer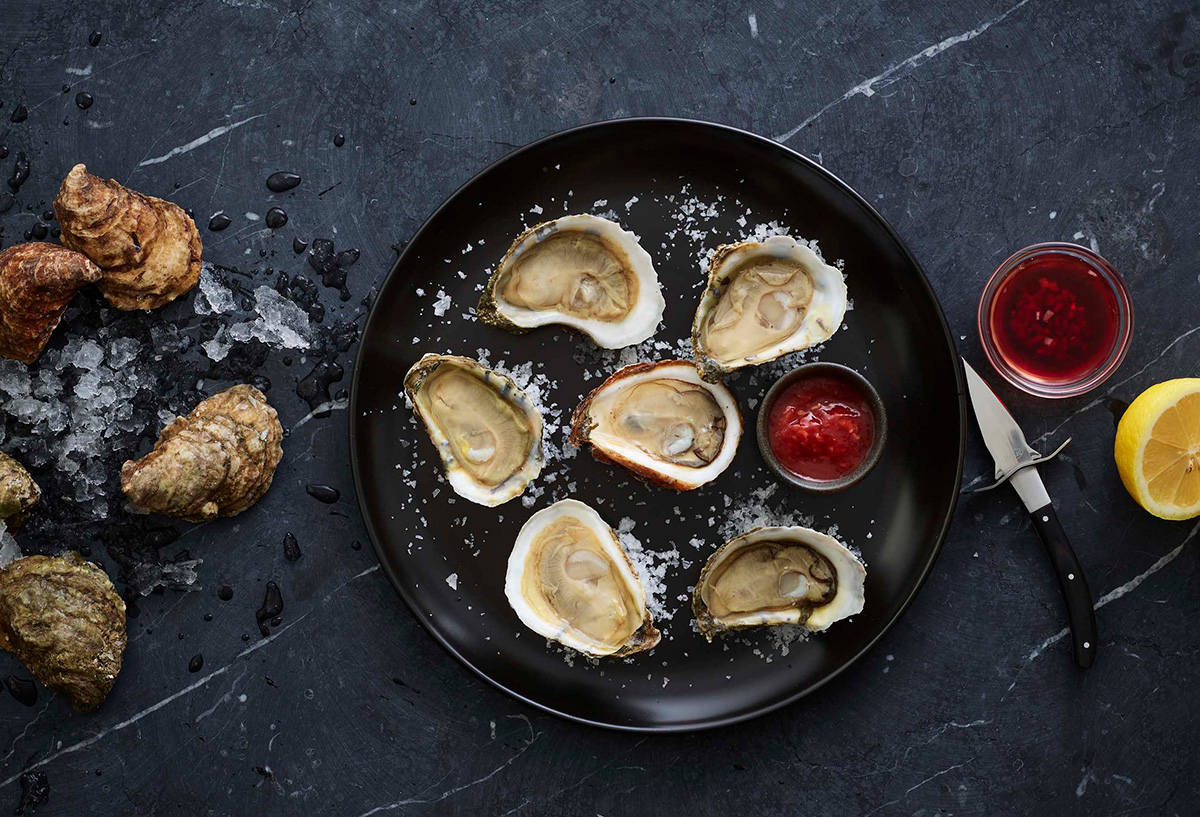 Even if you are unable or unwilling to head to the beach this year, few things conjure up the feeling of being on the ocean than a fresh-from-the-water oyster. And if you've got the perfect wine to pair it with? Even better. We tapped the seafood experts at Citarella  to share their recommendations for which oysters they're enjoying right now, and which wines they recommend pairing with them. Discover (and enjoy) your favorites with this quick guide. 
Citarella Wine & Spirits is currently delivering in New York City; check their website for more details.
Wild Cape Oysters (Blue Point)
Source: The coast of Cape Cod.
Flavor: Plump and mildly sweet, with a slightly firm texture. Goes well with bold flavors — like spicy cocktail sauce.
Wine Pairing: Muscadet offers an intense acidity that cuts through the richness of the oyster meat.
Wild Prince Edward Island Oysters
Source: The crisp, clear waters of the North Atlantic.
Flavor: More sweet than briny, these plump oysters have a delicate liquor. Goes well with wasabi or fresh horseradish, to complement the oyster's natural sweetness.
Wine Pairing: Fresh and bright, a dry Riesling offers notes of citrus zest and pineapple enhancing PEI's inherent sweetness.
Wild Wellfleet Oysters
Source: Fresh from local, New England waters.
Flavor: Sweet meat in a deep cup filled with a sumptuously salty liquor. Goes well with ponzu sauce, to enhance the salty-sweet nature of the oysters.
Wine Pairing: The peppery quality of Grüner Veltliner adds a little verve to these oysters balanced salty-sweet flavor.
Fishers Island Oysters
Source: The eastern coast of Long Island.
Flavor: Silky, sweet meat in a beautifully briny liquor, the result of the high salinity of the waters where they grow. Goes well with bright citrus or herb-based accompaniments.
Wine Pairing: The silky sweetness of the oyster pairs brilliantly with the leanness of Loire Valley Sancerre.
Wild Belon Oysters
Source: Crisp, icy waters off the coast of Maine.
Flavor: Plump juicy meat with a pleasant minerality and sweet finish — enclosed in a vibrant green shell. Goes well with a squeeze of fresh lemon juice.
Wine Pairing: Fino sherry, served cold, has a flavorful complexity that can stand up to their briny beauty.
Wild Kumamoto Oysters
Source: Named for their place of origin in Japan; Citarella's are fresh from pristine waters of the Pacific Northwest.
Flavor: Robust, meaty flavor and a creamy sweetness like honeydew. Savor their natural exuberance, without accompaniment.
Wine Pairing: Robust and boasting a creamy sweetness, Kumamoto oysters are offset by a light Sauvignon Blanc.
Peconic Oysters
Source: Local waters; the coast of Long Island.
Flavor: Mild and ethereal with a clean mineral finish. Like wisps of silk. Goes well with tangy cocktail sauce.
Wine Pairing: These oysters are light and refined, so a good Champagne brings out the best in this oyster.
The Related Life is written and produced by the Related Life Editorial Team. Be sure to follow us on Facebook and Instagram for the latest events, news and announcements in your area, and tag us for a chance to be featured @therelatedlife and #therelatedlife.