Fun Winter Crafts for Kids
Parents may know this feeling – it's the weekend on a blustery winter day, and one glance out the window negates any chance of outdoor activities with the kids (activities which can engage them mentally and physically, making for more peaceful evenings). In these situations, having a handful of arts & crafts tricks up your sleeve can help pass the time in a fun way for you and your young ones!
To help in that regard, The Related Life reached out to Lindsey Peers, owner of The Craft Studio, a renowned kid-focused art studio that has been operating in Manhattan for more than 25 years. The Craft Studio operates two hopping locations, in Tribeca and the Upper East Side.
Peers shared her perspective on what January means to her as a parent, while providing us with a handful of delightful arts & crafts activities to keep January interesting! Keep reading for her inspired tips!
"If I am telling the truth, January has always been the hardest month for me. I love the magic of the holidays so much and since a child I have felt New Year's Eve was signaling the end of a chapter of fun, anticipation, and play," Peers explained. Now, as a parent of two, Peers said she is deeply committed to making the long winter months feel happy, exciting and magical for her children – even if the drab weather can make it a struggle to feel that way.
"I love a good winter themed art project.  One of my most favorite mediums of all time is fluff paint," said Peers, adding, "Fluff paint is equal parts white school glue and shaving cream with some color mixed in either via food coloring drops, watercolors, or most mess friendly scenario…washable paint!"
Get Creative
Check out Peers' first round of suggestions for playful winter-themed crafts – fluff-painted polar bears and snow-slime snowmen! ☃️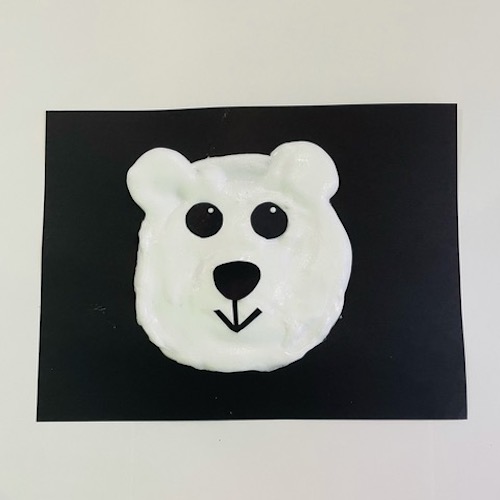 "Try fluff-painting with a fork on black construction paper! It's an easy way to get started on a fuzzy and cute polar bear.  Add construction paper circles for eyes and a nose with some black lines to make a smile.
Or, a 3D fluff-paint snowman makes for a magical friend who seems more alive than Frosty himself! And for more winter fun, extra-ambitious crafters can try making 3D art on a blank canvas of a snowcapped mountain range.
Start by building up your mountains…you can use the craft paper filler that comes in packages! Crumple up a ball as the base of your mountain, then glue it to where you want it to be on your canvas. Then take another piece of craft or brown construction paper, and wrap and glue it around the ball in a cone shape.
Remember – perfect is boring and there are no mistakes in art!  Fill your canvas with as many mountains as you want. Now, fluff on that snow paint!  Add a tint of blue to make it like an icy blue snow scene. Paint popsicle sticks to mimic skis propped up by a skier who has stopped at the lodge for après ski! Add green ripped construction paper for tree trunks and crunch art dark green tissue paper around them to form evergreen trees. Get creative to make your very own winter scene scape."
Fun With Slime
This year, one of The Craft Studio's most popular winter crafts is Snow Slime! Kids love working with this quick-and-easy craft material, and it makes the perfect snowman! It's available to order here.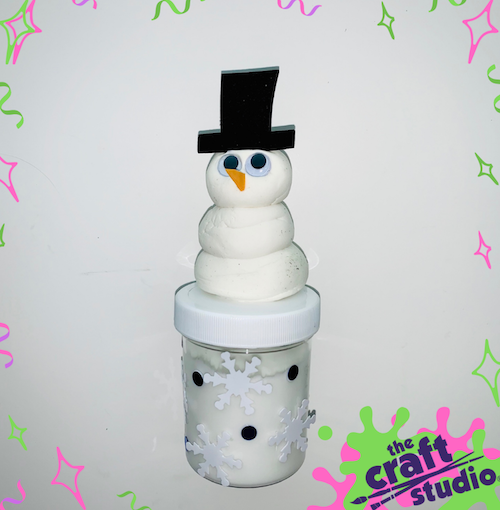 DIY Slippers
Looking for another suggestion? What about some wearable art? Check out the make-it-yourself Snowman Slipper Kit available now at The Craft Studio. This cozy, fun craft lets your kiddos unleash their inner fashion designer, and the slippers will keep toes toasty all season long!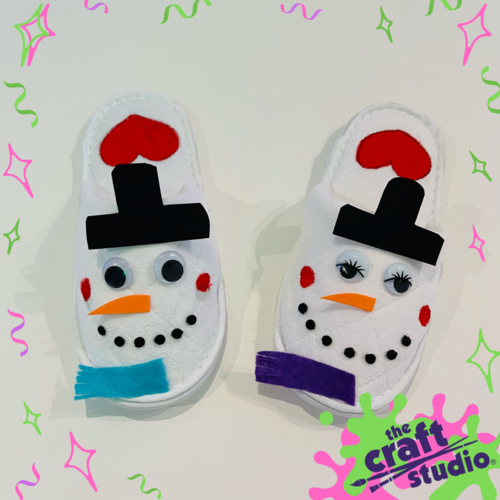 A Sweet Seasonal Treat
Finally, we would be remiss to not mention the memorable moments you can create with your dearies in the kitchen. Peers gave the following advice on the joy of baking:
"A great part of the holiday season is, of course, all the sweet treats!  Little ones have sugar-filled dreams, and January can still have some extra sweetness for them!  
Try decorating a cake like a winter scene or animal with white icing, piping bags, spatulas, and edible glitter.  We have the perfect kit to make one adorable polar bear cake with easy instructions and everything you need."
Check out the adorable Polar Bear Cake Kit here!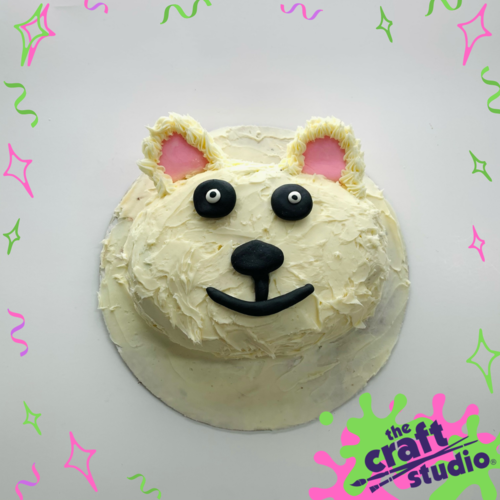 We hope these suggestions will help you enjoy unforgettably fun wintery weekends with your kiddos! A big thank you goes to out Lindsey Peers and The Craft Studio for their expert advice.
The Related Life is written and produced by the Related Life Editorial Team. Be sure to follow us on Facebook and Instagram for the latest events, news and announcements in your area, and tag us for a chance to be featured @therelatedlife and #therelatedlife.