Camp Kids Club: A Scavenger Hunt to Play Wherever You Are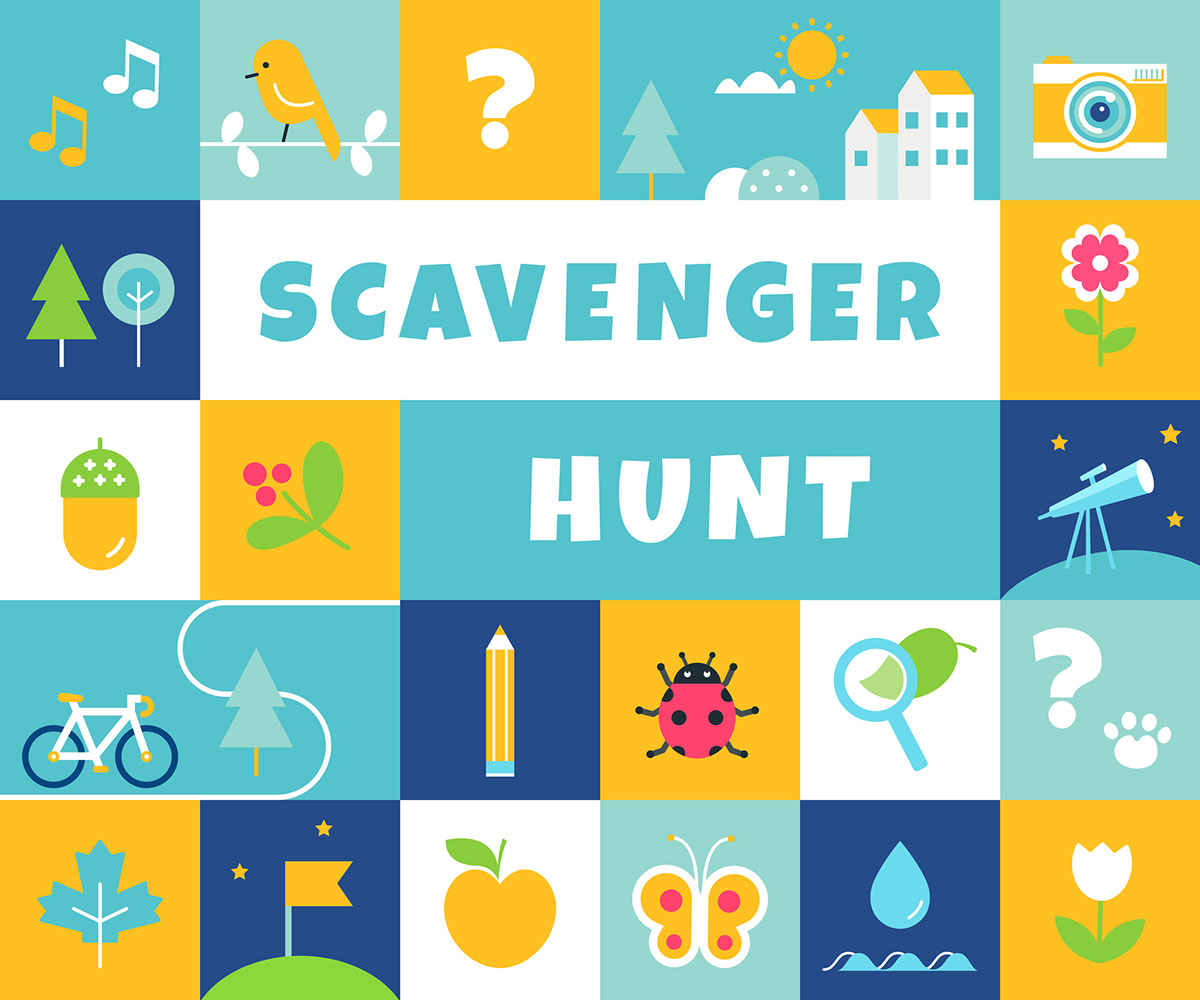 Welcome to Camp Kids Club! This summer, we've curated a mix of DIY, on demand, and live programming for Related's littlest campers with a new set of activities introduced each week for kids of all ages. For today's activity, we've got a scavenger hunt!  You have an hour-and-a-half to find everything on this list. Once you find an item, have someone snap a picture of you with it, and make sure to tag @therelatedlife on Instagram so we can see you.
Your time starts… now!
A – Apples
B – a Bridge
C – a Cardboard box
D – a Double door
E – an Energy source
F – Fuchsia-colored flowers
G – a Gem
H – Hunter's choice: A hole in the ground or a high-heeled shoe
I – an Ice cream cone
J – a Jungle gym or jelly beans
K – a Key
L – a Lucky penny or a leaf
M – the Moon or a mural
N – a Nut of some kind
O – Wild card - anything that begins with an "O"
P – a Picture of a pizza
Q – a Queen's crown
R – a Rhombus-shaped item.
S – Something made of stone
T – Three of a kind
U – a Uniform of any kind
V – a "V" in a tree
W – Water of any kind
X – the Letter "X"
Y – Wild card - anything that begins with a "Y"
Z – Wild card - anything that begins with a "Z"
The Related Life is written and produced by the Related Life Editorial Team. Be sure to follow us on Facebook and Instagram for the latest events, news and announcements in your area, and tag us for a chance to be featured @therelatedlife and #therelatedlife.