With Wine & Watercolor, Residents Dive into Art at High Line Nine
Residents gathered at High Line Nine gallery in Chelsea to enjoy an evening of wine and watercolor, an indisputably inspirational pairing. The event was hosted in collaboration with Sugarlift, a curator and incubator of up-and-coming artists.
As they sipped on bubbly wine, residents dipped their paintbrushes and explored the freedom of watercolor, one of the earliest forms of painting.
Keep reading for a recap of the evening!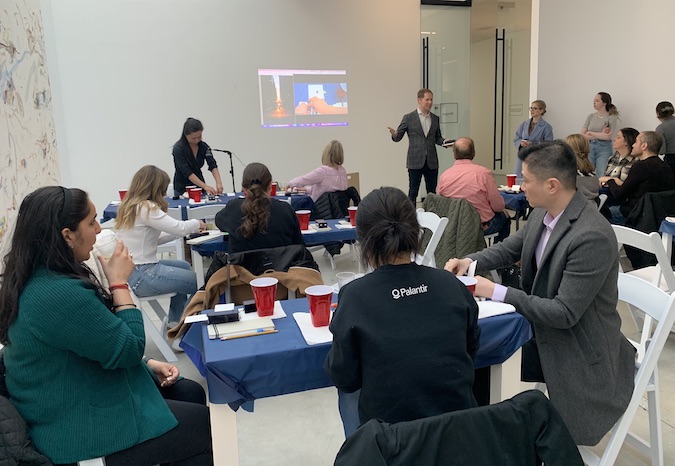 To kick off the event, residents were supplied with a special watercolor painting journal, a Winsor & Newtown watercolor paint set, and sketching pencils.
Award-winning artist Michiyo Fukushima led the class in a host of techniques that were used to create city-inspired vistas. Michiyo is a painting instructor at the New York Academy of Fine Art whose works have been exhibited at Fishbach Gallery.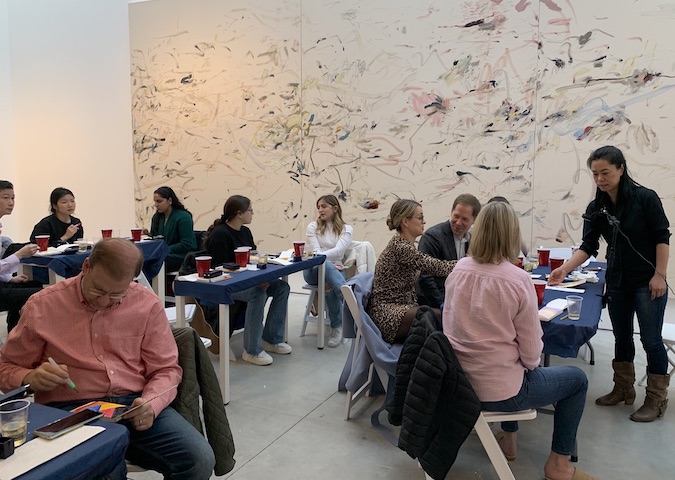 The lesson included guidance on paint mixing. Residents also learned how to use angles and lines to create perspective.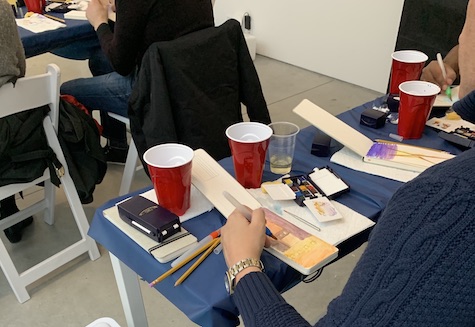 Michiyo also demonstrated wet-on-wet painting, a technique of quickly and continually reapplying layers of paint. When done successfully, the wet-on-wet technique produces a blurry or hazy effect. It can be used to impart a sense of distance or depth.
By the end of the nearly two-hour class, our residents left happy, toting books filled with pages of colorful and creative works!
The Related Life is written and produced by the Related Life Editorial Team. Be sure to follow us on Facebook and Instagram for the latest events, news and announcements in your area, and tag us for a chance to be featured @therelatedlife and #therelatedlife.