The #MyRelatedStyle September Feature: Warm and Inviting at One Hill South
This month, #MyRelatedStyle highlights a home with delightful flow that pulls from its surroundings. Daniel M., a resident at One Hill South in Washington, D.C., said in an interview that his design choices were inspired by his home's refined finishes and spacious layout.
Part of our Reserve Collection, the amenity-laden One Hill South brings a never-before-seen level of modern luxury to life in the District. Exceptionally designed with floor-to-ceiling windows, high-end appliances and only the best materials, the property also offers more than 40,000 square of resident amenities.
Dan's ability to weave individualism into his residence without detracting from the space's grandeur earned him the #MyRelatedStyle September feature.
"Apart from just having a personal style, I always start with the space itself," Daniel said. "The interiors of One Hill South influenced the first couple of pieces to complement the finishes. From there, it was a snowball effect of continually choosing pieces to fit the aesthetic."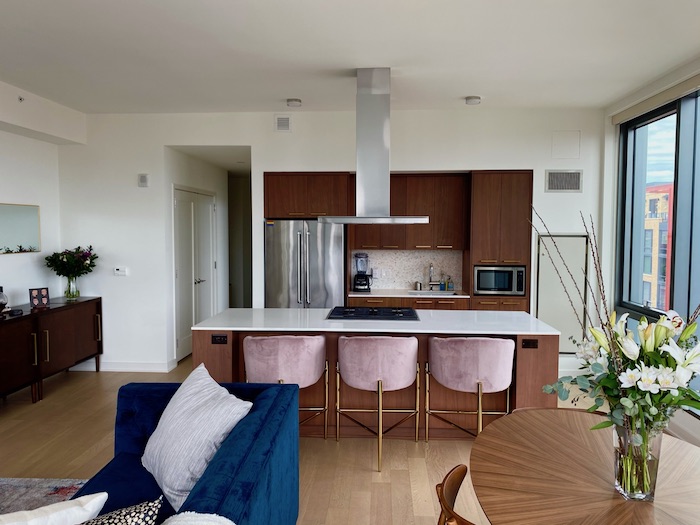 Daniel's décor choices in the kitchen thoughtfully tie together the room, including brass accents on plush pink bar seating and a credenza in matching wood.
Daniel's favorite piece of furniture? The bar stools. "We took a risk on the color and it paid off," he noted. "Aside from the view, they are our most complimented feature. Other than a measuring mistake leading to a bonus stool (that looks great in our closet), they were our best decision."
Organic flow through the space is encouraged by an oval dining table in complimentary wood coloring and an inviting velvet sofa.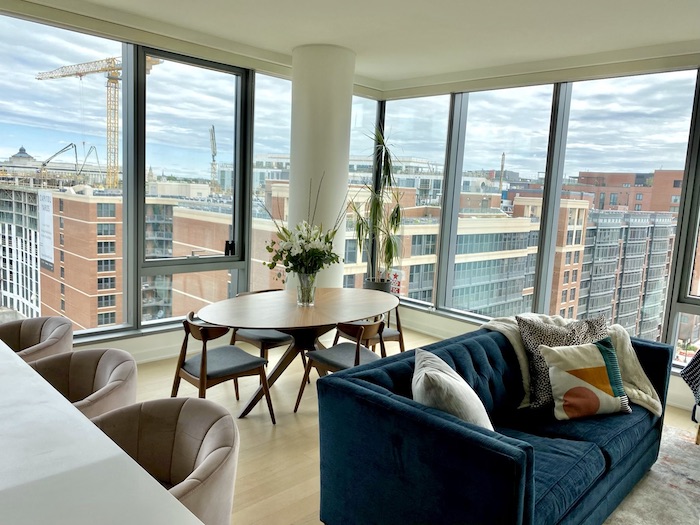 Entering Daniel's home, you're welcomed by the foyer's creative ode to jazz. A mosaic-tiled mirror adds nice depth while functioning to give you a fashion-check as you go about your day.
"Not being one for monotony, I always try to bring in and mix pieces from different retailers and various conditions," he explained. "To have your grandfather's records and trumpet alongside new furnishings creates a space that is not only nice, but warm. Finding a great used piece is not always the easiest, but it is a great way to make your home look and feel unique."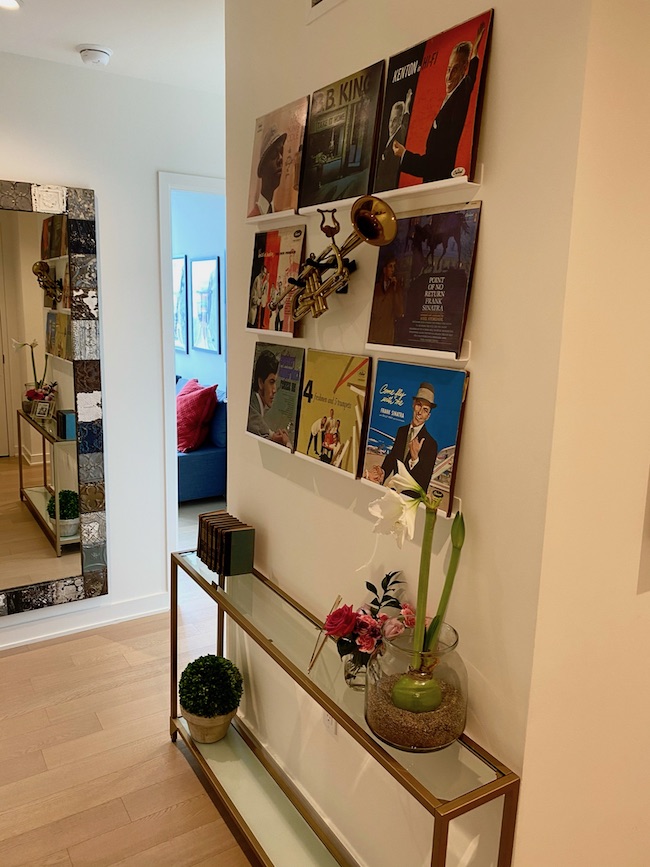 A row of spider plants and minimalist art in the bathroom gives the space a fresh and airy vibe. Bathrooms work well when they are not overstyled, to avoid that cluttered feel.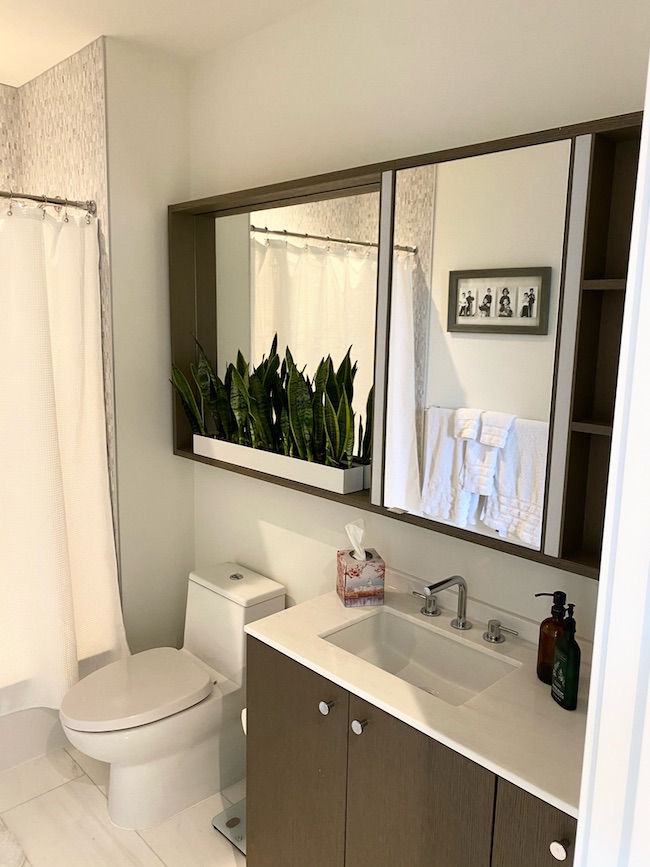 The residence offers a beautiful view of the Capitol. A warm Thank-You to Daniel for submitting his residence to #MyRelatedStyle, our community celebrating inspired spaces.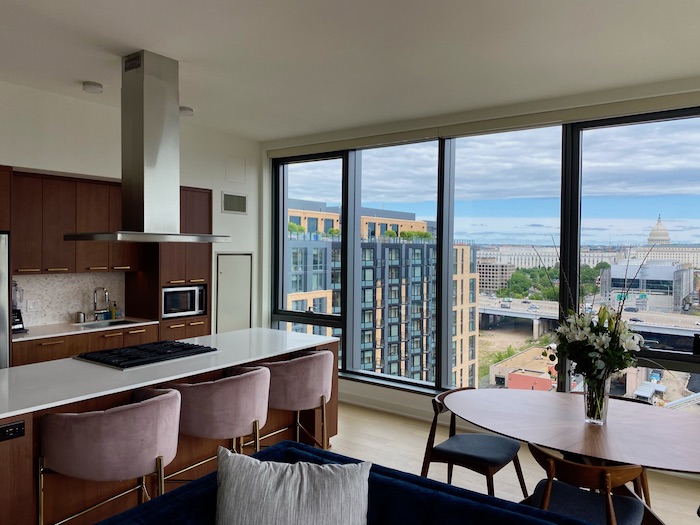 Check back in October for our next featured home!
The Related Life is written and produced by the Related Life Editorial Team. Be sure to follow us on Facebook and Instagram for the latest events, news and announcements in your area, and tag us for a chance to be featured @therelatedlife and #therelatedlife.