The #MyRelatedStyle November Feature: Artsy and Elevated at The Caledonia
For this month's #MyRelatedStyle, we were inspired by the magic of a residence infused with art. Juan R., one of our New York City residents, has curated a dynamic yet sophisticated flair within his beautiful home at The Caledonia in Chelsea. Located at the crossroads of Chelsea, the West Village and the Meatpacking District, The Caledonia is beloved not just for its incredible location but its resplendent amenity spaces and serene, light-filled homes.
Juan's ability to bring art to life and create thoughtful narratives across his rooms is one of the key reasons he was selected as #MyRelatedStyle's November feature! Keep reading to learn more about his design approach.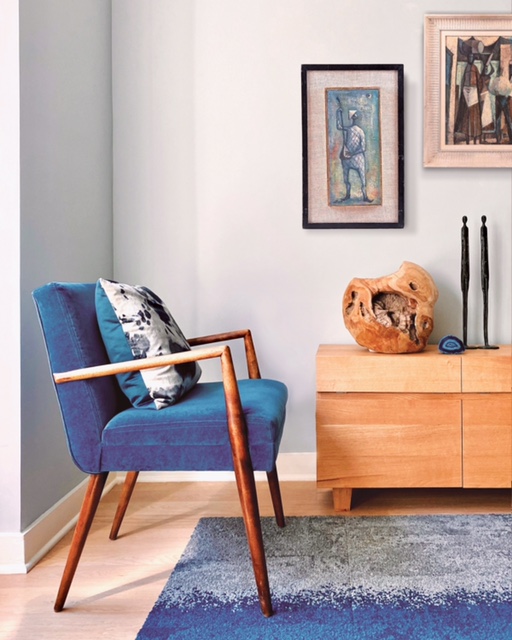 An avid reader and observer, Juan says he pulls inspiration from multiple sources.
"I take inspiration from Interiors Magazines, shops, coffee table books. I look at everything," he explains. "Then I use what I have with a few new pieces to create the look that I want."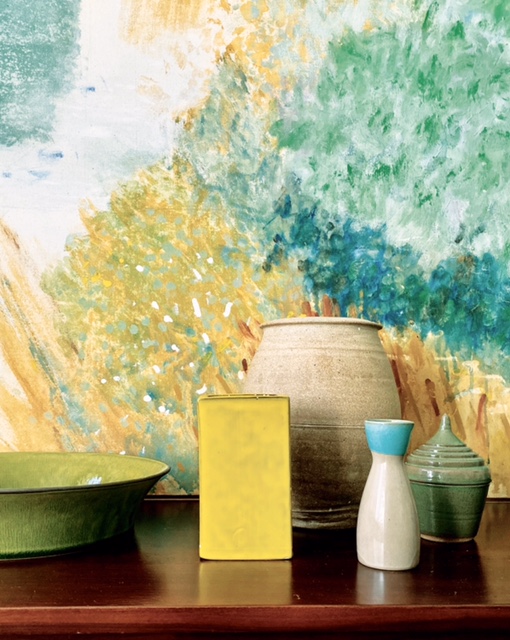 In the kitchen, a dark wallpaper in nature print brings a perfect blend of drama and coziness.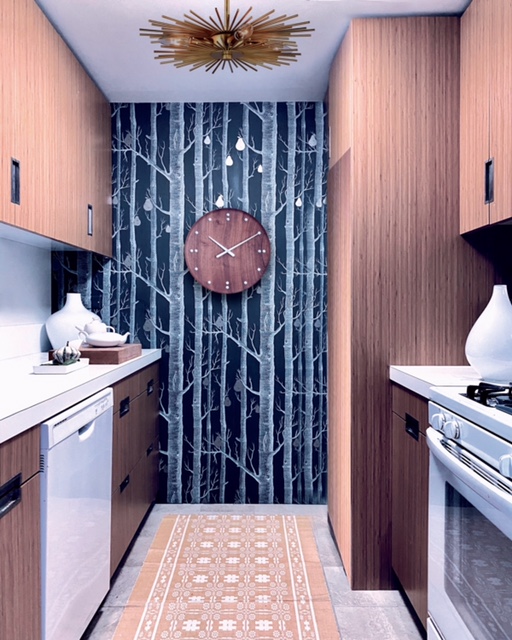 A beautifully wrought mirror in the entryway to the bedroom opens up a new perspective.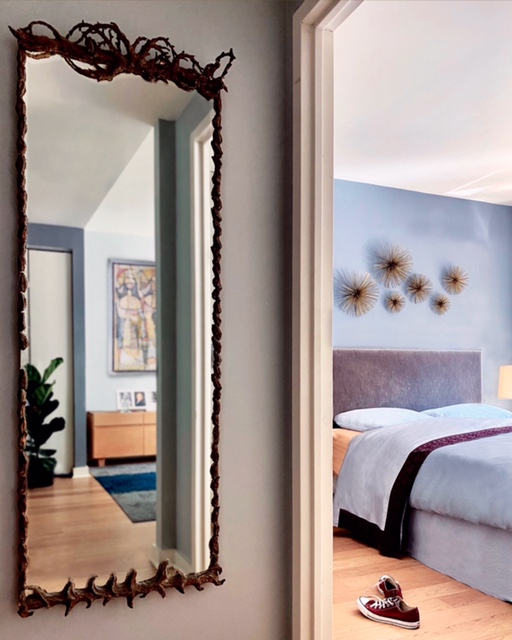 While the bedroom features neutral and peaceful colors, the use of textures and shapes add levity and fun.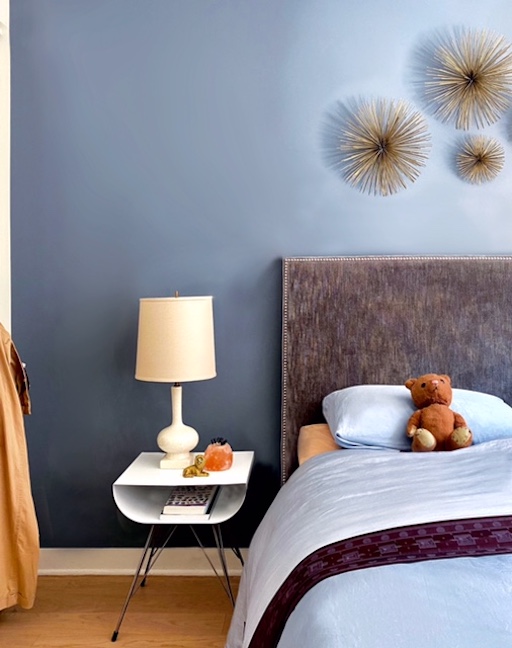 Juan says one of his favorite pieces within the residence is his silvery sofa.
"The sofa is a thrift store find. I had been looking for a unique piece that could be transformed to be more modern," he notes. "I wanted a monochromatic look, so once I selected a gray linen fabric, I had the wood frame sprayed to match."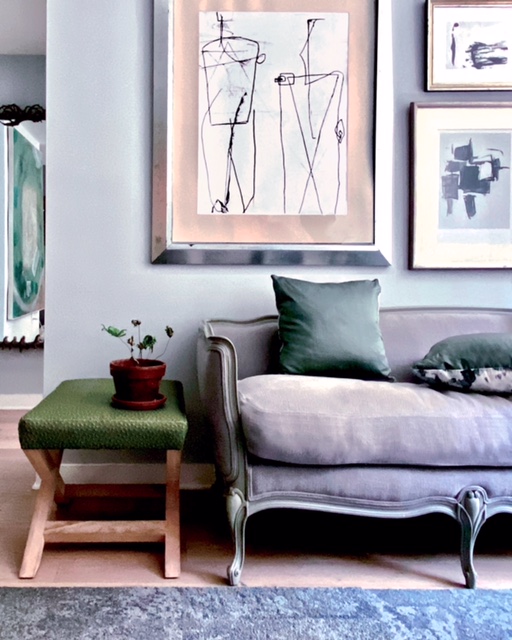 A wall of art in various frames is a striking focal point within the living room. Frames are an incredibly important element in how art is experienced; different framing choices evoke different feelings from the same art piece.
"I had been collecting frames over the years with the idea that I would cover an entire wall with art," Juan says.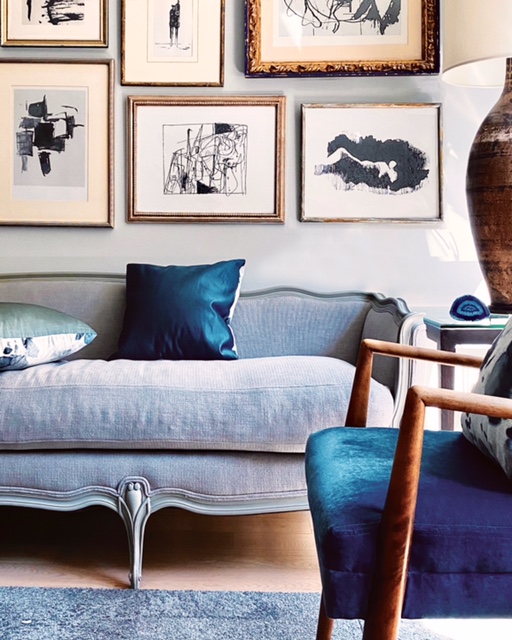 He continues, "I was looking for black and white prints or line drawings when I came across a book of student works from The Artists Gallery, Class of 1955. After selecting my favorites, I enlarged some of them to fit the frames. A friend came one afternoon and helped me create the final arrangement."
A sincere Thank-You Juan for submitting his inspiring residence to #MyRelatedStyle! Check back in December for our next feature!
The Related Life is written and produced by the Related Life Editorial Team. Be sure to follow us on Facebook and Instagram for the latest events, news and announcements in your area, and tag us for a chance to be featured @therelatedlife and #therelatedlife.