The #MyRelatedStyle December Feature: Serene Living at One Hudson Yards
To commemorate our last #MyRelatedStyle feature of the year, we selected an awe-inspiring home that truly showcases the best of Hudson Yards living. Through a contemporary and clean design approach, One Hudson Yards resident Jessica L. lets her jaw-dropping space in the amenity-rich Reserve Building speak for itself.
Jessica said her interior styling choices were all about emphasizing the far-reaching skyline views visible from each room.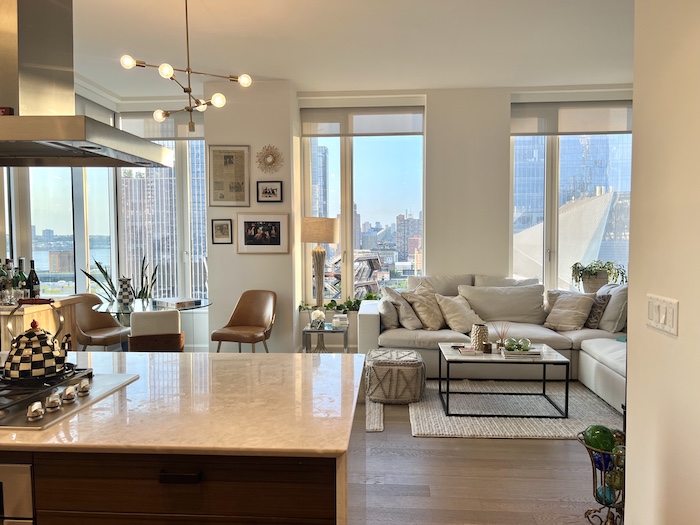 "Inspiration came from the beautiful natural light of our living space. I love the layout of our home with the Northern, Western and Southern exposures and water views," she explained. "Energy from the surroundings of sky, water and light motivated the choice for natural tones that would fit seamlessly into our aspired tranquil environment."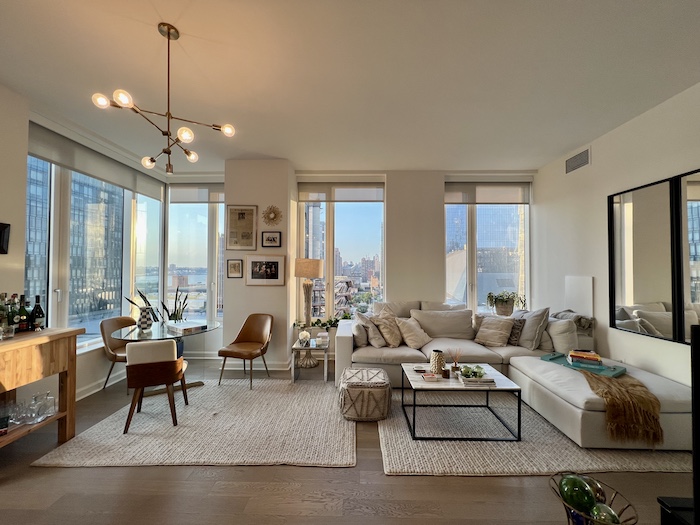 Jessica told us that one of her favorite things about the home is its combination of newer decor and older family pieces.
"My office chair was refurbished from my grandmother's home and framed photos range from childhood photos to historical milestones. Our wall decor represents family military accomplishments. It ties the past to the present in a way that feels meaningful to come home to each day," she explained.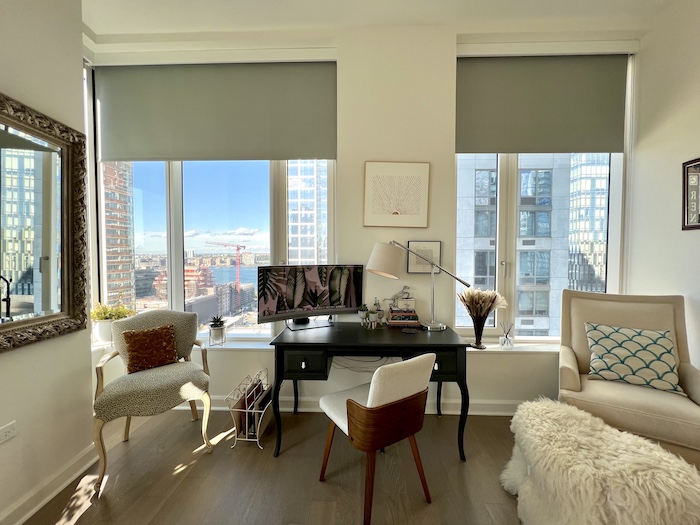 To help create a connection to nature in an urban setting, Jessica incorporated plants throughout the residence.
"It all helps to cultivate a blended work/home environment," she noted.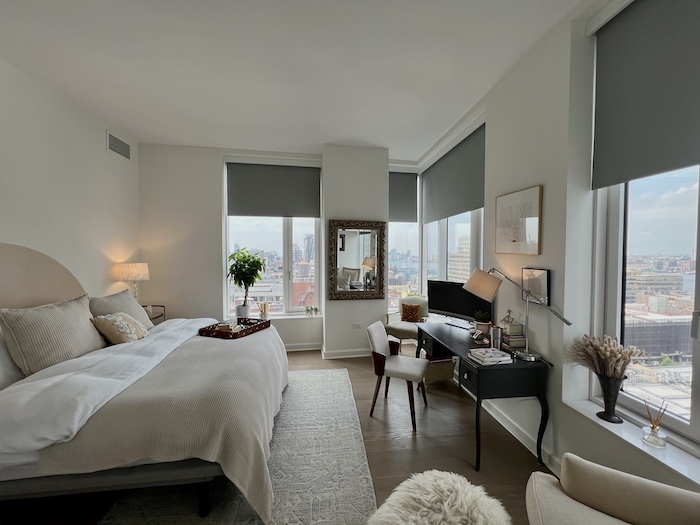 "One of my favorite decor pieces is the combined triple mirrors used to open up the living room," Jessica said. "When the sun sets on the Hudson, beautiful light is reflected on all three sides of the living space. It helps to open up the room even more."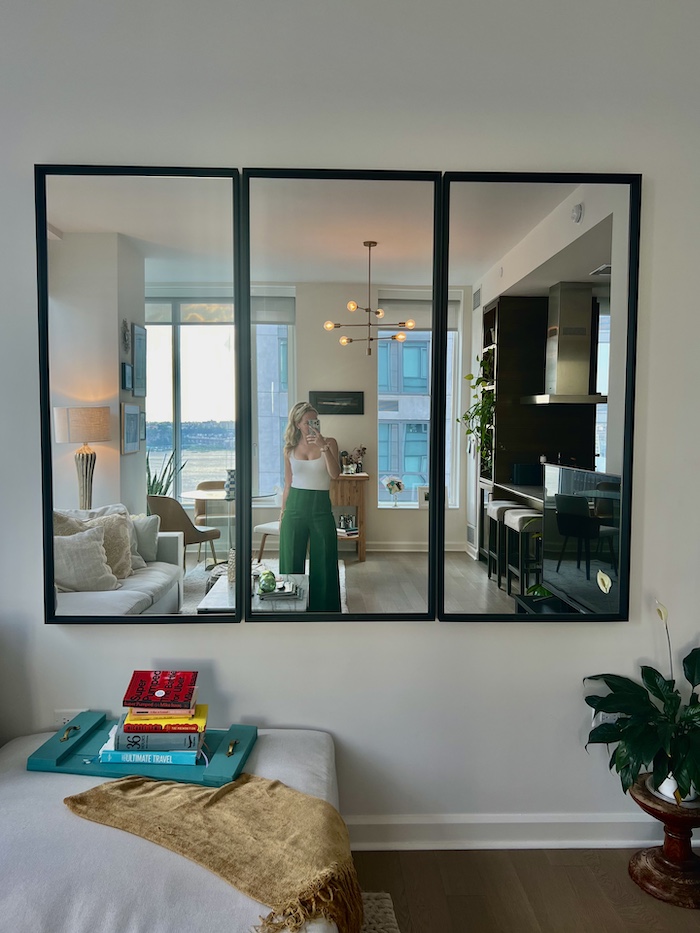 The dining nook looks out upon the Hudson River and bustling commercial plaza below.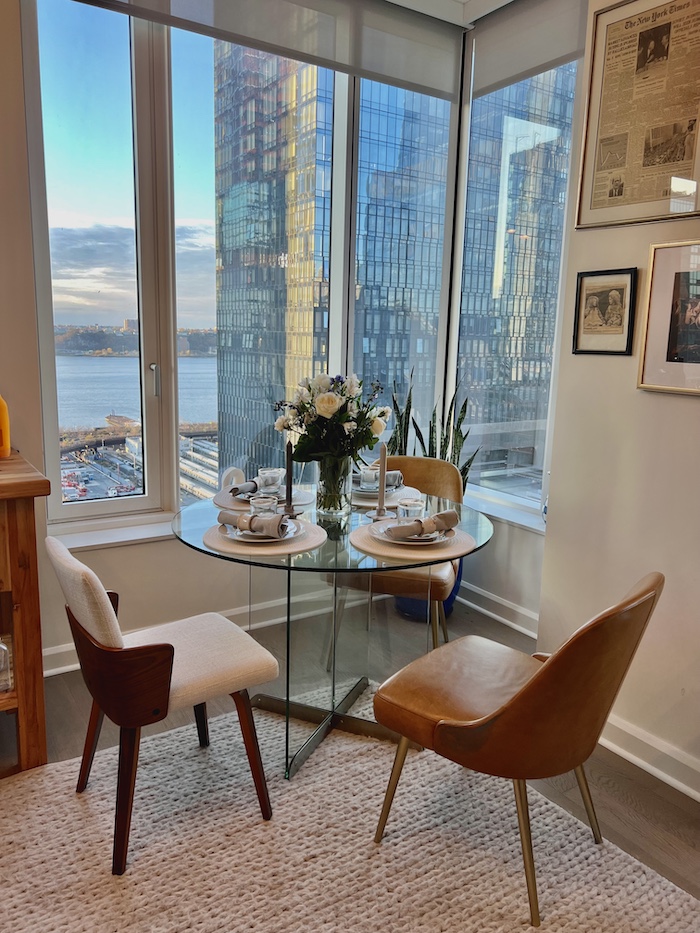 The living room features peekaboo vistas of The Shed and The Vessel.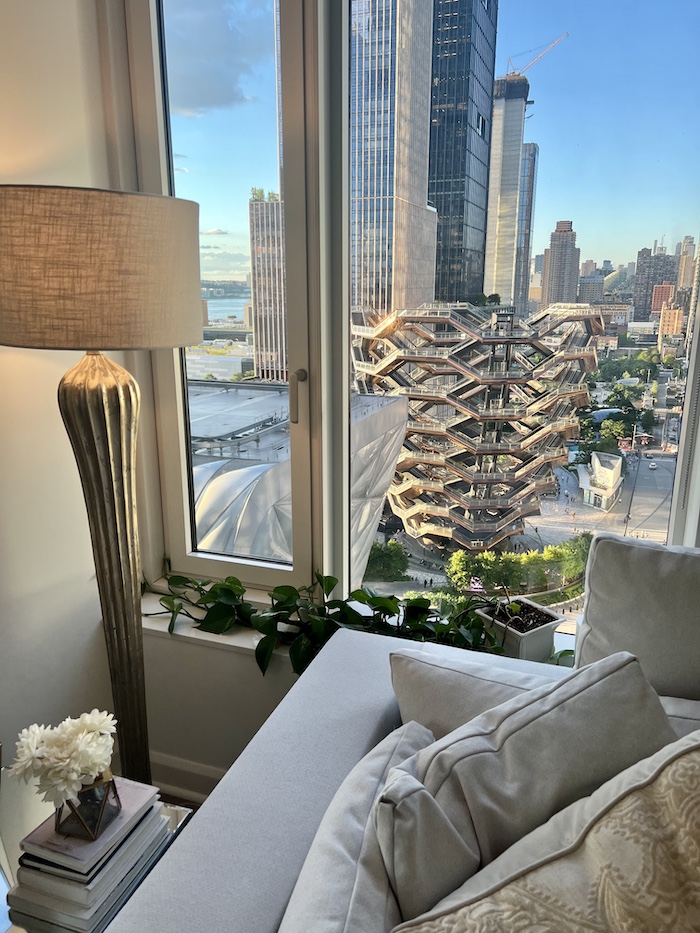 A heartfelt Thank You to Jessica for opening her breathtaking home to #MyRelatedStyle!
The Related Life is written and produced by the Related Life Editorial Team. Be sure to follow us on Facebook and Instagram for the latest events, news and announcements in your area, and tag us for a chance to be featured @therelatedlife and #therelatedlife.