The #MyRelatedStyle August Feature: Floating on a Cloud at Fifteen Fifty
Adrienne L., a resident at our sky-high luxury property Fifteen Fifty in San Francisco, wanted to feel like she was coming home to a beach house every time she stepped through the doors. Her ability to recreate this balmy vibe in a modern space – using a calming color palette and sophisticated spin on minimalism – made her residence the perfect August feature for #MyRelatedStyle.
Part of the Reserve collection, Fifteen Fifty's opulent fishes and resort style amenities have set a new bar for living in The Golden City. See how Adrienne has dialed into the lofty ambiance of her home to create a plush, cloud-like repose.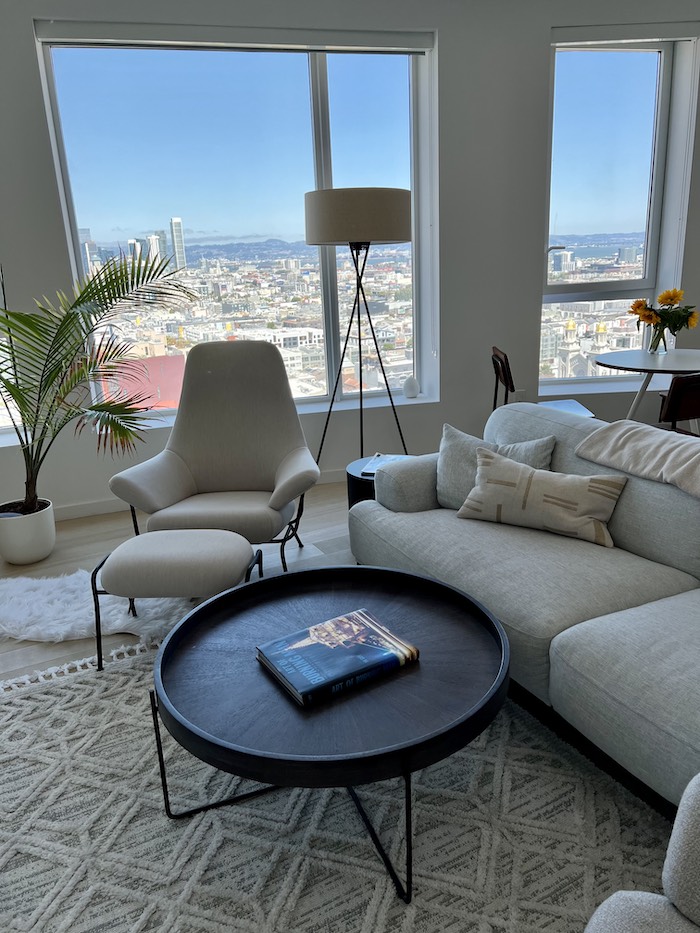 "I am inspired by a minimalist, beach vacation home style – think airy design, lighter tones, and soothing textures like linen and hemp," Adrienne notes. "Lulu and Georgia is a furniture company I take cues from."
Neutral linens meet plush rugs and rounded shapes for an ethereal vibe. Design cues like bronze and black accents on her furniture tie all the pieces together. Plants that bookend the main space create natural partitions for different functions of the home.
The full expanse of Adrienne's living space can be appreciated in this sultry sunset shot.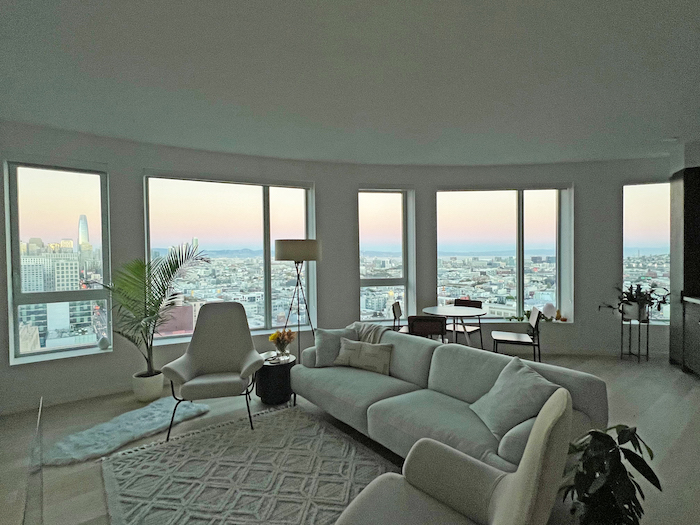 "My favorite piece of decor is my Hai lounge chair and ottoman set by Venetian designer Luca Nichetto," she says. "I actually have this chair in two fabrics, but I am partial to the shell wool fabric that is visually similar to linen."
In the bedroom, she continues an organic theme, piling lavish, natural-fabric throws on a bed with upholstered headboard to maximize coziness. Modern fixtures and tables create a nice balance between opulence and minimalism.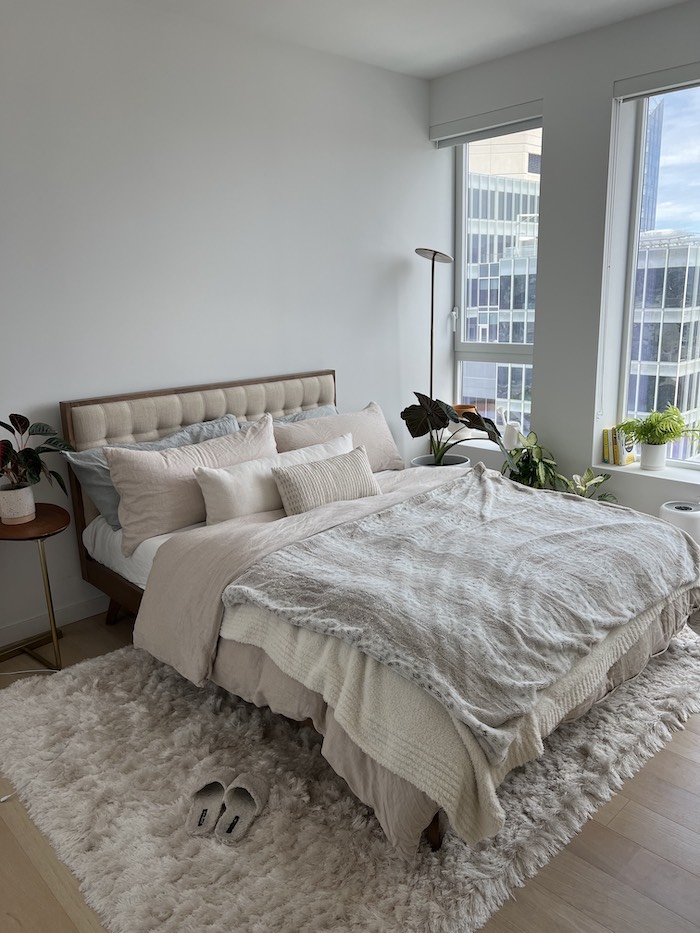 For our residents exploring new styling approaches to their layouts, Adrienne shares the following advice: "Good interior décor takes time, so don't rush it. Allow yourself to live the space before acquiring new pieces."
In the kitchen, for instance, Adrienne smartly outfits her go-to tools without overtaking counter space so that the room's ash wood cabinets, high-end appliances and white quartz can shine.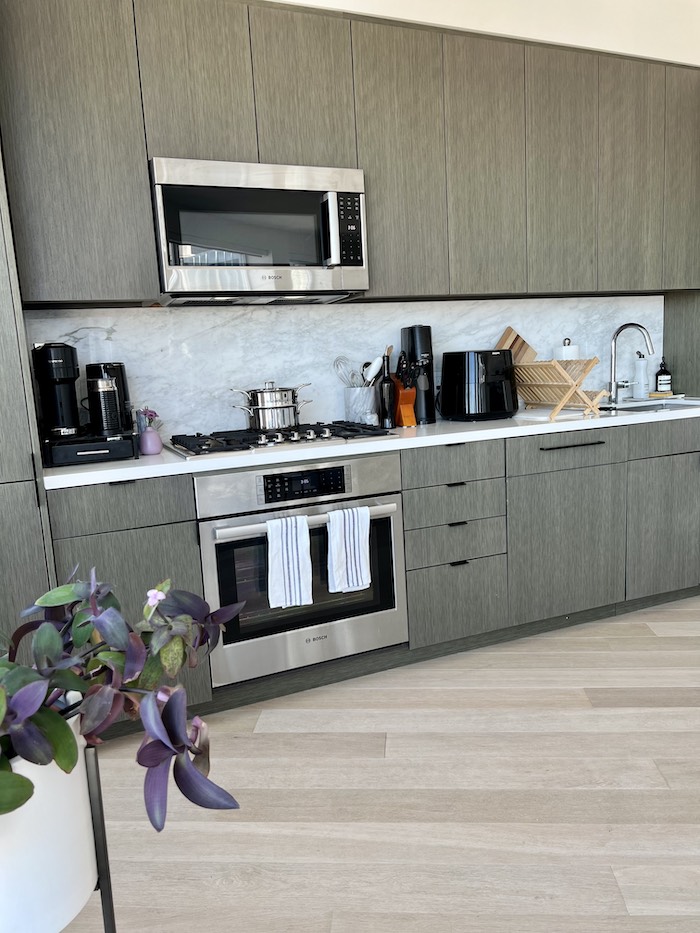 A sincere Thank-You to Adrienne for submitting her residence to #MyRelatedStyle, our community celebrating inspired spaces.
Check back in September for our next featured home!
The Related Life is written and produced by the Related Life Editorial Team. Be sure to follow us on Facebook and Instagram for the latest events, news and announcements in your area, and tag us for a chance to be featured @therelatedlife and #therelatedlife.