September at Hudson Yards: CowParade, OffTheWall Art and Much More
September brings a rich month of activities and installations to Hudson Yards, as a plethora of new programming kicks off! We're thrilled to showcase some of the most interesting things to see and do around Hudson Yards this month. A full list of events can be found here.
Embrace the Whimsical with CowParade
After more than 20 years, CowParade is back! Twenty-one beautifully decorated cow sculptures dot the grounds of Hudson Yards, both inside and out, through September 30. All this whimsy is for a noble cause. At the end of the month, each cow will be auctioned off with proceeds going to Gods Love We Deliver, which prepares and delivers nearly 3 million nutritious meals to New York City residents in need.
Happening Now @ Hudson Yards
Circle September 14 on your calendars! The launch of Happening Now @ Hudson Yards, a roster of daily activities celebrating creativity and wellness, will give you countless reasons to visit Hudson Yards. From Broadway performances and meet-and-greets to cardio dance classes, live music acts and sip-and-paint art sessions, Happening Now @ Hudson Yards takes Hudson Yards programming to the next level.
Experience OffTheWall Art Installations
The HYxOffTheWall 2.0 program is going strong through January 2022! Larger-than-life artworks meant to engage and inspire have taken over a number of our surfaces at Hudson Yards. The featured roundup includes contemporary New York-based muralists such as KEY DETAIL, Indie 184, Lite Brite Neon and Dirty Bandits.
See The Greatest of All Time in Sports and Cinema
The Backyard at Hudson Yards is your destination for live sports entertainment and rotating movie nights on our 30-foot Big Screen! A variety of outdoor games and pop-up shops add to the fun every weekend. RSVP every week for scheduled showings here.
Be the Light with #BeKind2021
In support of youth mental health, we invite you to participate in #BeKind2021, our partnership with the Born This Way Foundation. Through September 30, share what kindness means to you through a postcard message you can affix to our wall on Level 1 inside The Shops and Restaurants. More than 7 million participants and over 200 organizations have already pledged 160 million acts of kindness through the #BeKind2021 campaign.
Farmers' Market Set to Wrap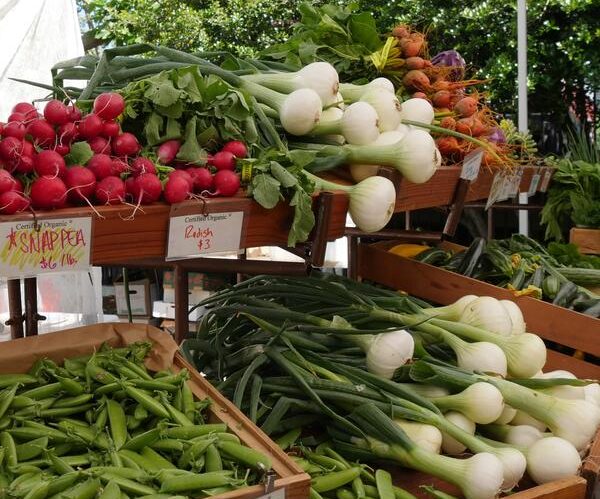 Don't forget, September is your last month to partake in fresh produce, meats and artisanal goods from the Farmers' Market at Hudson Yards. Every Tuesday and Thursday from 10AM - 6PM, visit the Public Square and Gardens to shop seasonally from a host of local vendors. The Farmers' Market at Hudson Yards ends September 30.
The Related Life is written and produced by the Related Life Editorial Team. Be sure to follow us on Facebook and Instagram for the latest events, news and announcements in your area, and tag us for a chance to be featured @therelatedlife and #therelatedlife.