How to Socialize Your Puppy with Dog City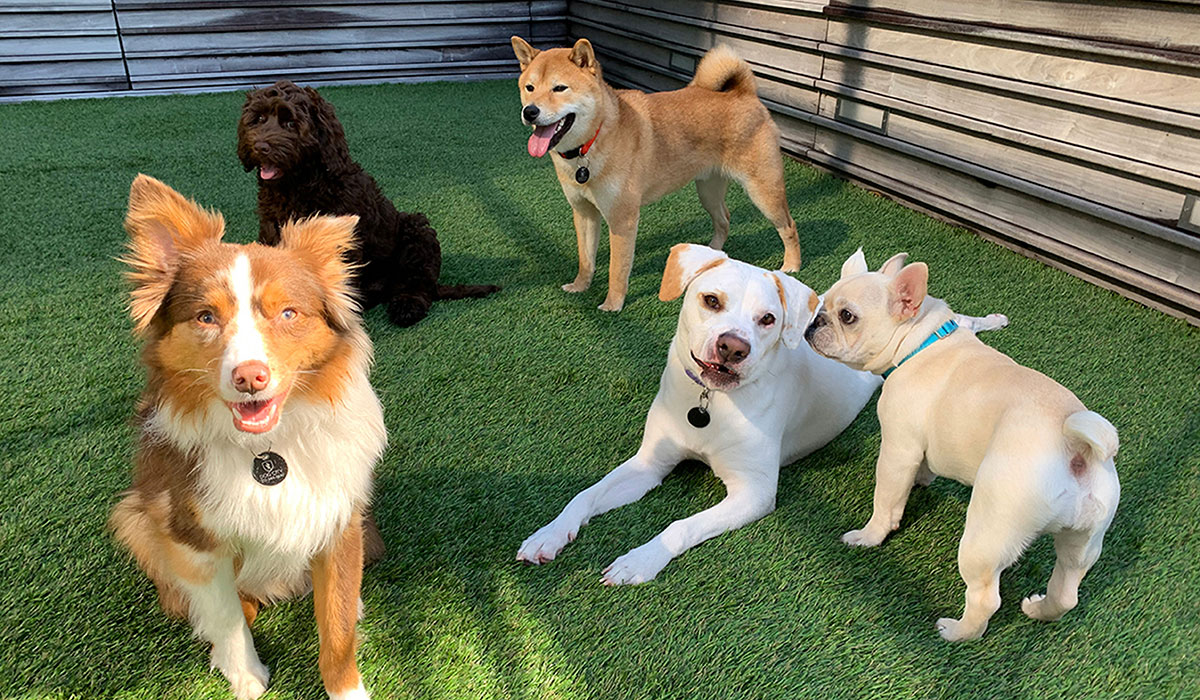 Got a new puppy this year? Or thinking of getting one? You're not alone; dog adoptions have skyrocketed during the COVID-19 lockdowns, with animal shelters actually running out of dogs available for adoption.
While pups finding a loving home is great news, one negative side effect of the increased isolation of this time is that dogs and puppies in particular aren't able to be properly socialized. To find out some tips for bonding and training your new pup, we turned to Leya Ogihara, founder of Dog City for a special, residents-only virtual discussion.
One of Leya's top pieces of advice? Don't anthropomorphize your dog; dogs are not humans and treating them like they are can lead to mixed signals or misread behavior that may end up making your pup more anxious. You can strengthen the bond between you and your pup by recognizing and meeting their needs, such as exercising,  providing them with mental and physical stimulus and – of course – socializing them. Introduce your pup to as many other pups and humans as you can by taking them to the dog park or going on walking expeditions. The more variables you can introduce to your pup early on in life, the better adjusted they will be.
To learn more of Leya's tips, check out the full video, below. You can also learn more about enrolling your pup at Dog City by visiting their website or checking the Related Connect app.
The Related Life is written and produced by the Related Life Editorial Team. Be sure to follow us on Facebook and Instagram for the latest events, news and announcements in your area, and tag us for a chance to be featured @therelatedlife and #therelatedlife.