May at Hudson Yards: The Backyard is Back, Outdoor Programming Kicks Off, and Much More
This May we welcome the start of outdoor programming in the Public Square and Gardens at Hudson Yards. The Backyard is officially open! Now through the Fall, an exciting roster of activities will surely keep the square buzzing. We'd like to think of it as New York's biggest block party! But that's not all that May will bring – The Shed welcomes the Frieze New York art show; ANA Wine & Spirits hosts a rosé party; and last but not least, Hudson Yards is your source for Mother's Day gifts and dining dates. There's just so much to see and do at Hudson Yards this May! A complete list of happenings can be found here.
The Backyard at Hudson Yards

The Backyard is back in its best form yet! Throughout the summer, the 30-foot Big Screen will stream live sports tournaments including the Tennis Grand Slam Championship Majors, the Golf Majors, the Preakness Stages, basketball and hockey playoffs, and cycling events. Once the Fall season hits, movie nights will return to The Big Screen. Hudson Yards will announce the film line-up later this year.
Live Concerts
Adding to the fun will be a new series of free, live outdoor concerts programmed by The Bowery Presents, taking place every Wednesday at 6pm between June 1st and August 3rd.
Family Fun
For the family, Union Square Play returns in August with a one-of-a-kind, immersive play experience in a fully outfitted outdoor court. Children ages 0-5 will be transported into a world of play in this ticketed class designed by Jennie Monness. Ticket reservations required.
Power Hour
Work up a sweat at Soulcycle's outdoor tent, where riders can take a signature class.
Backyard Bites
Enjoy outdoor dining at JIBS, the New England-style lobster shack open daily, or choose from a rotating selection of local favorite food trucks.
For more information on Backyard programming, click here.
Frieze New York at The Shed
Frieze New York is back at The Shed this May! A top international art fair, Frieze New York brings together the world's leading galleries and showcases to showcase ambitious solo, group and themed presentations by pioneering artists. Running from May 18-22, this year's edition will feature more than 65 major art galleries. Get your tickets today to discover up-and-coming talent and engage with some of art history's most important figures.
Rosé in May

Launch into summer with a rosé party at ANA Wine & Spirits! It will feature an extensive rosé selection from around the globe. Enjoy the wines ANA will be carrying all season, accompanied by light bites. The invite-only party takes place on Thursday, May 19 from 5pm-8pm. Please RSVP to: wine@annfoodandwine.com
Mother's Day at HY Restaurants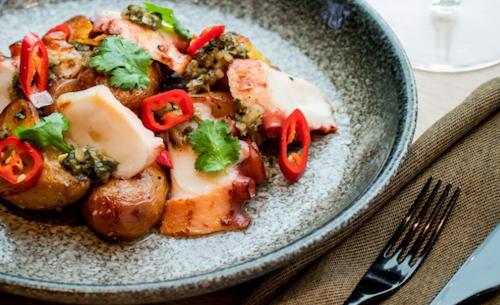 This Mother's Day, leave the cooking to us! Treat Mom to a luxe dining experience at Hudson Yards. Whether you're planning for brunch, lunch or dinner, The Restaurants at Hudson Yards will be serving up delicious specials with complimentary drinks for Mom. See the list of participating venues here.
Cherry Blossoms at Edge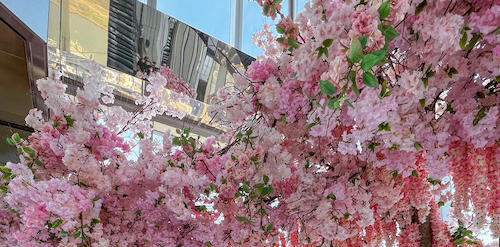 Edge is blooming this May! Celebrate the Spring renewal at Edge's extravagant cherry blossom installation. Walk under the floral archway or stop and take a picture to capture the moment. For more information, click here.
The Related Life is written and produced by the Related Life Editorial Team. Be sure to follow us on Facebook and Instagram for the latest events, news and announcements in your area, and tag us for a chance to be featured @therelatedlife and #therelatedlife.