March at Hudson Yards: New Sensory Experience at The Shed, Retro-Contemporary Furniture at High Line Nine, and More
March brings new sights, sounds and flavors to Hudson Yards! Must-see art exhibitions are open this month at both The Shed and High Line Nine, just as our Hudson Yards retailers are releasing fiery new dishes and sweet treats.
Scope out our latest roundup of things to see and do in Hudson Yards this month! A complete list of happenings can be found here.
Tomás Saraceno at The Shed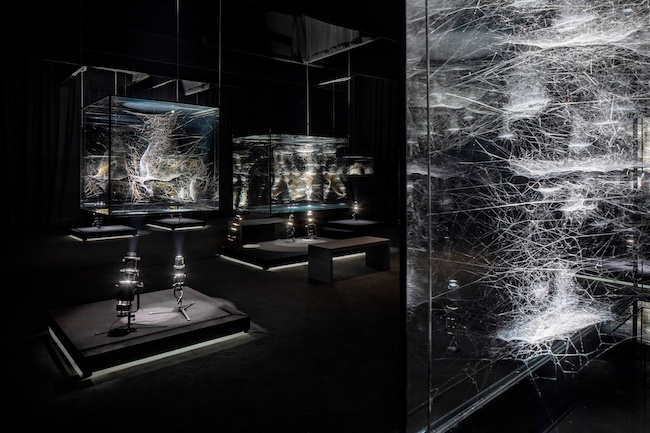 Through April 17, Argentine contemporary artist Tomás Saraceno will grace The Shed with a new, large-scale sensory exhibition titled Tomás Saraceno: Particular Matter, a series of installations that comment on climate change. A focal piece of the experience is "Free the Air: How to hear the universe in a spider/web," a 95-foot-diameter installation in The Shed's soaring McCourt space. In another installation, "Museo Aero Solar," visitor cans enter a giant grounded balloon that's made of recycled plastic bags. For more details on the exhibit and to buy tickets, click here.
Djivan Schapira at High Line Nine
French-born craftsman Djivan Schapira showcases his unique spin on furniture design in this High Line Nine exhibition running through March 31. His style, dubbed "retro-contemporary" is inspired by growing up in the forest of the French countryside, his love for the space-race era, and life experiences in New York City. Since launching his furniture atelier ABDB Designs in 2018, Djivan has worked with global designers in hospitality, restaurant, and residential projects. When the pandemic struck in 2020 and all projects came to a halt, he began to focus on his own personal line of functional artwork. For more information, visit the gallery page here.
Wes Aderhold at High Line Nine
Closing soon, the solo show by Wes Aderhold at High Line Nine is a must-see! In a contemporary approach to modern cubism, Wes paints disjointed works that appear as if you're looking through a broken kaleidoscope. The paintings draw on his upbringing and speak to the difficulties we endure in life. "Wes Aderhold: Smile Pretty" closes March 10. To learn more, visit the gallery page here.
Louis Vuitton Opens in Hudson Yards!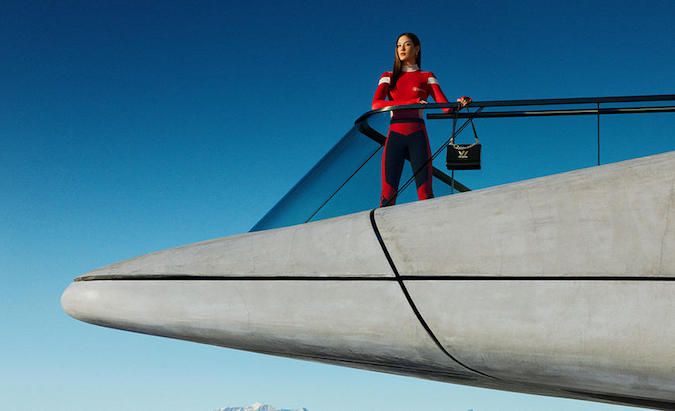 Louis Vuitton has opened a spacious new store in Hudson Yards! Stop into its stunning, 6500-square-foot space on the first floor for men's and women's accessories, fragrances, jewelry, leather goods, ready-to-wear, shoes, travel and watches. The fashion house is also offering a customized shopping experience at Hudson Yards with a variety of thoughtful services. Learn more about Louis Vuitton Hudson Yards here.
The Casa Lopez Collection by Laduree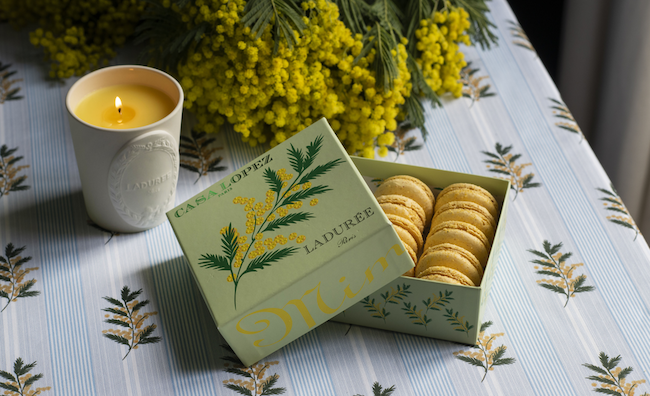 For a limited time, Laduree's iconic macaroons are being offered in a beautiful box by Casa Lopez Paris. Packaged as a set of 8 macaroons, this collection makes for a sweet gift. Buy it for someone you adore – or take it home yourself. Once empty, the finely designed storage box is the perfect home for your keepsakes of choice. Click here to learn more.
New Menu Item: Rippin' Hot Fingers at Fuku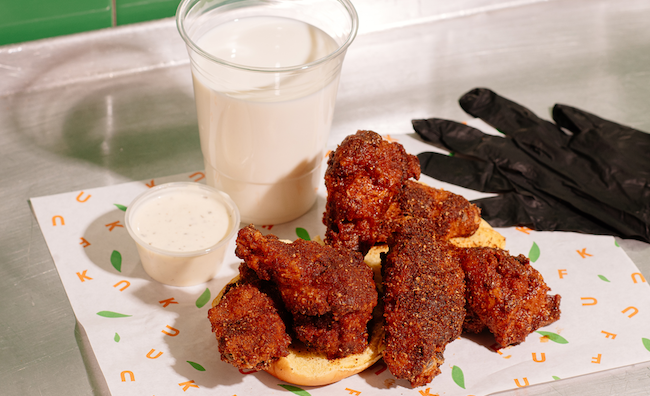 Chicken fingers so hot, they come with their own protective gear! Fuku's newest menu item, Rippin' Hot Fingers, are tossed in a ridiculously hot Carolina Reaper and Scorpion Pepper blend. Enjoy early access on the Fuku app starting March 1. For more information, click here.
The Related Life is written and produced by the Related Life Editorial Team. Be sure to follow us on Facebook and Instagram for the latest events, news and announcements in your area, and tag us for a chance to be featured @therelatedlife and #therelatedlife.