March at Hudson Yards: Artisan Market Pop-ups, Buzzing New Bars and Much More
Eagerly awaiting Spring's arrival? The Shops and Restaurants at Hudson Yards has plenty of indoor activities to tide you over, including unique art auctions, pop-ups featuring local creators, thought-provoking live shows and new dining hotspots. There's so much to see and do at Hudson Yards this month -- For a full list of this month's events & happenings, click here.
Artisan Market at Hudson Yards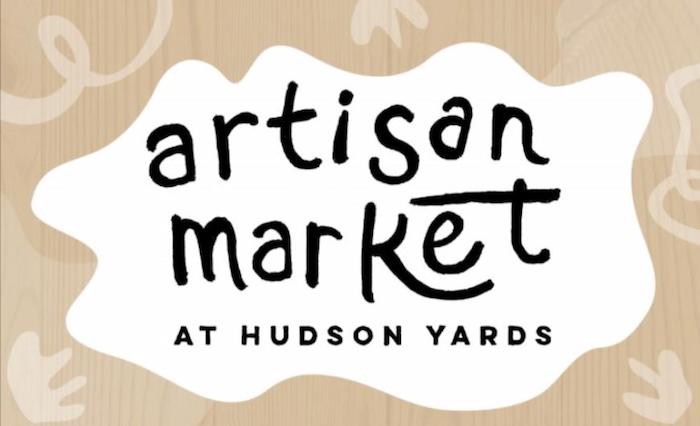 Some of New York's hottest up-and-coming artisans are popping up inside your favorite Hudson Yards shops! Hooks & Luxe will set up at Muji, and Hannah Via Art will be at Levi's, to name a few. Experience a range of independent craftsmakers known for their expertise in custom jewelry, tufting, apothecary and self-care products. For the full schedule, click here.
March Madness at Hudson Yards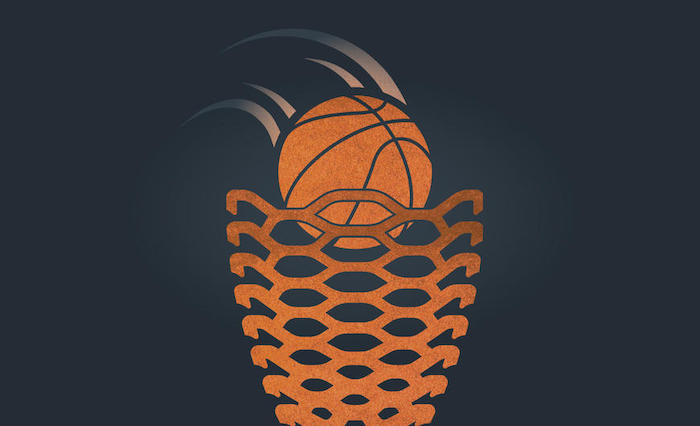 From March 14th through April 3rd, select bars and dining venues are featuring bracket-buster happy hour specials, with some offering "Pop a Shot" style basketball competitions for prizes. To see the full list of participating retailers, click here.
New at The Shed: Misty by Arinzé Kene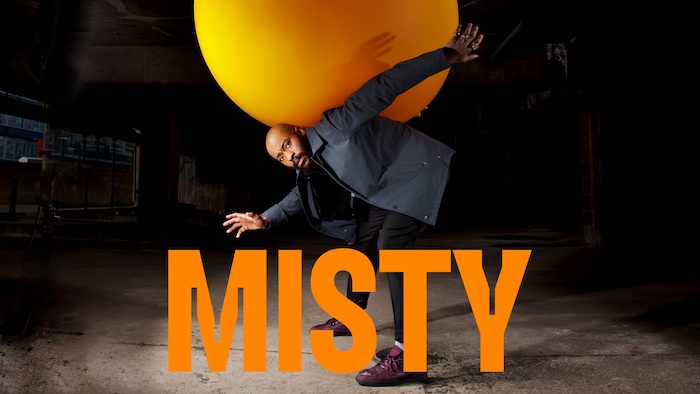 Olivier Award–nominee Arinzé Kene makes his U.S. debut with Misty, a stage performance blending poetry and music that takes playgoers to the streets of gentrifying London. Premiering in London's Bush Theatre, Misty was eventually moved to the West End, making Kene the second Black British playwright to have a play produced there. The poignant show has been called "a tour de force by a force of nature."
For more information and to buy tickets, click here.
Hindman Auctions Pops Up at High Line Nine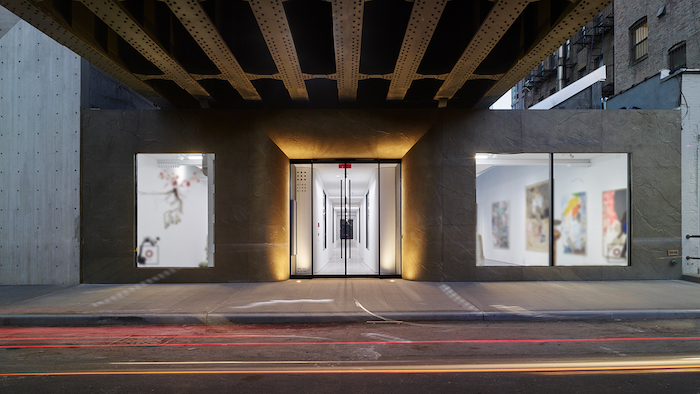 This month, famed auctioneer Hindman Auctions launches its first series of New York events at High Line Nine.
From March 16th – 18th, you can catch its "Asian Art" auction, featuring early 20th Century works from the Estate of Diplomat Cheng Boa Nan and Chinese Ming-Qing Dynasty porcelains from the Estate of Makoto Sakurai.
Then on April 27, its "Important Jewelry" auction will have for sale select high-end pieces by Cartier, Tiffany & Co., David Webb and others.
For more information about Hindman's upcoming auctions, click here.
New Bar Openings: Quin Bar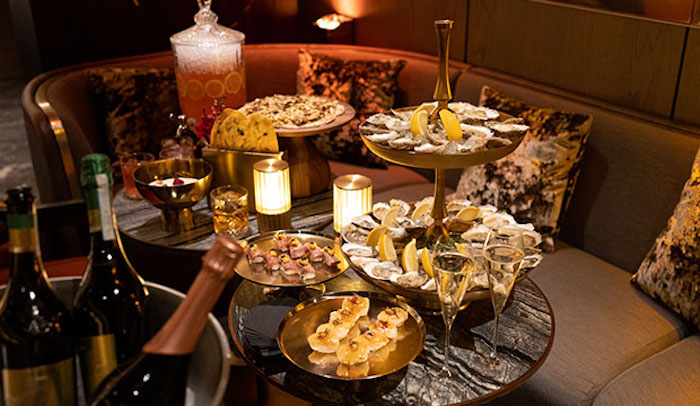 Head to the fifth floor of The Shops and experience The Quin Bar, an intimate, fanciful spot for handcrafted drinks and delicious light bites. Evening hours bring a live DJ and laid-back vibe, perfect for a fun date or after-work cocktails.
For more information and to view the menu, click here.
Your New Neighborhood Spot: O'Toole's Way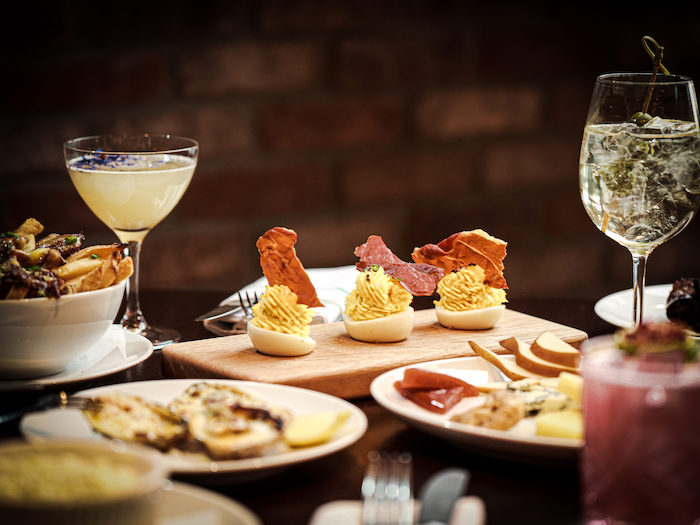 At the base of our stunning luxury rental property One Hudson Yards, O'Tooles Way is sure to become a neighborhood favorite. Try some of its Irish-inspired pub fare, like the Short Rib Cottage Pie or Proper Fish and Chips. The lunch and dinner menus offer small and large plates, salads, and flatbreads, while the expansive drinks menu offers creative cocktails for every palate.
For more information, click here.
Live Jazz Nights at Ana Bar & Eatery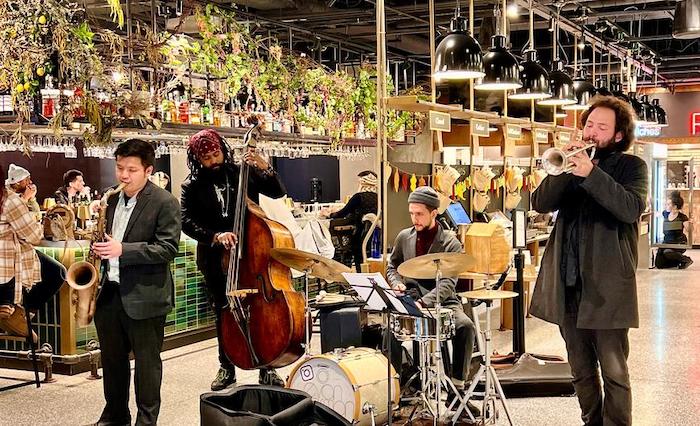 Every weekend through June 1st, Ana Bar & Eatery is hosting classic Jazz performances! The live music starts at 5:30pm and runs until 7:30pm -- it's the perfect accompaniment to a slice of pizza and glass of wine.
For more information, click here.
Friday Block Parties at Bronx Brewery

TGIF at Bronx Brewery! From 4pm-8pm through August 1st, take some time to decompress at the iconic brew master's weekly Block Parties featuring live DJ sets.
For more information, click here.
You can also visit the East Village location, for more information click here.
The Related Life is written and produced by the Related Life Editorial Team. Be sure to follow us on Facebook and Instagram for the latest events, news and announcements in your area, and tag us for a chance to be featured @therelatedlife and #therelatedlife.