June at Hudson Yards: Summer Concerts Series, Celebrating Pride, and Much More
June is finally here...with its arrival comes the launch of the Summer Concerts series at Hudson Yards! And in honor of Pride Month, a slew of retailers are offering special deals, donating portions of their proceeds to advocacy organizations and nonprofits. June brings plenty to see and do at Hudson Yards! A complete list of happenings can be found here.
The Summer Concert Series is here!
The Bowery Presents has teamed with Hudson Yards to program live outdoor concerts every Wednesday at 6PM, running through August 3. No tickets required! Every week will feature different performances by rising stars. See the schedule of performances here.
Celebrating Pride Month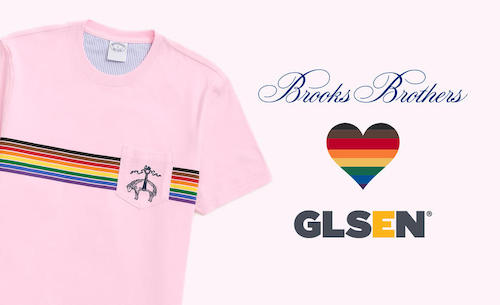 Hudson Yards retailers have stepped up for Pride with partnerships in benefit of the LGBTQIA+ community.
Fuku has rereleased its Pride Sando and will donate sandwich proceeds to The Hetrick-Martin Institute, the nation's largest and oldest LGBTQIA+ youth service organization. See more here.
Queensyard will donate 10% of proceeds from its Victoria Cross cocktail to The Ali Forney Center, the nation's largest nonprofit providing shelter and healthcare services to LGBTQ youth experiencing homelessness in New York City. See more here.
Wild Ink has released a special cocktail featuring Grey Goose Essences, and will donate a portion of drink proceeds to The Ali Forney Center. See more here.
Brooks Brothers is donating 100% of the purchase price of its limited edition Pride shirt to GLSEN®, a nonprofit dedicated to ensuring LGBTQ+ students can learn and grow in school environments free from bullying and harassment. Learn more here.
Get a Taste of Hudson Yards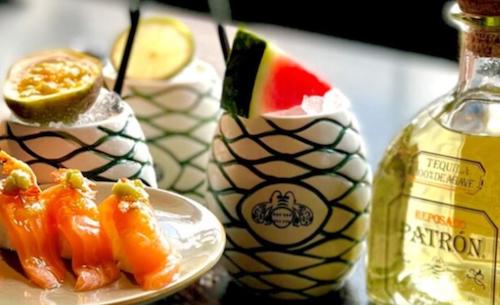 From June through September, The Restaurants at Hudson Yards will feature exclusive ticketed events, tastings, classes and special menu items and pairings. Try special seasonal dishes and wines each month, get tickets for one-night-only featured events and grab your friends for beverage programs and seminars. For more information, click here.
This Month's Menu: Your Best Burger
Warm up the grill, because burgers are in season at Hudson Yards Grill, Jibs, Lena, Miznon and Queensyard. Find all the burgers here.
This Month's Tastings & Classes: Tequila Tastings
Enjoy tequila tastings from Jibs, Milos Wine Bar and Wild Ink. Sign up here.
June Artist Residencies at High Line Nine
Don't miss these inspiring artists, who have taken up residency at High Line Nine gallery for the month of June.
Abstract artist Jonathan VanDyke is displaying his incredible sewn paintings, each of which can take over a year to construct. These works had originally been created for the Chelsea Music Festival.
From High Line Nine: Inspired by the unbounded media fluidity of early twentieth century artists like Sonia Delauney and Sophie Taeuber-Arp, VanDyke has long explored the relation between abstract painting and the performing arts, including dance and musical compositions. In making works that are rich with metaphor and subtext, he insists that, "abstraction is not forgetting – abstraction is not a way of removing oneself from the world – but a way of going deeper in." Learn more about the exhibit here.
Contemporary artist Georgina Dymock is presenting her second solo exhibition, titled Eyes Closed, Wide Open. The vibrant oil works on enormous canvases are an absolute must-see.
From High Line Nine: Georgia's practice challenges traditional understandings of her chosen medium as she combines digital and analog modes in image creation, where passages of flatness are an indication of her painting's digital origins. Physically rendered in oil paint on huge canvas supports, Georgia's figures are composed of curling, distorted forms that contort within the confines of the canvas boundary, where their exaggerated curves are inspired by the generous, rounded shapes from Picasso's Neo-classical Period. Learn more here.
HY's Newest Retailers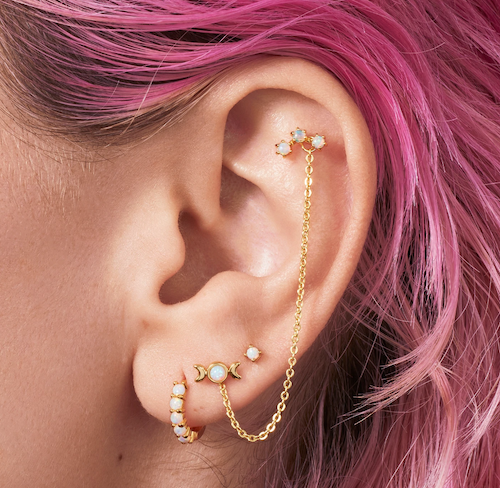 Ear piercing and jewelry studio Studs is now open! Known for its Earscape styles, the studio offers safe, professional ear piercing services and adorable bling. Learn more here.
In need of a shape-up? Head over to Fellow Barber for expertly crafted, professional quality grooming services. Learn more here.
The Related Life is written and produced by the Related Life Editorial Team. Be sure to follow us on Facebook and Instagram for the latest events, news and announcements in your area, and tag us for a chance to be featured @therelatedlife and #therelatedlife.