July at Hudson Yards: Foodies Get a Taste, Summer Sway at The Shed and Much More
Get ready to summer in full-force at Hudson Yards, as July brings myriad opportunities to dance, shop and savor your way through the dynamic district! A new spate of culinary and cultural experiences give you so much to see and do during the month.
For a complete list of happenings, see the calendar here.
Get A Taste of Hudson Yards: The July Menu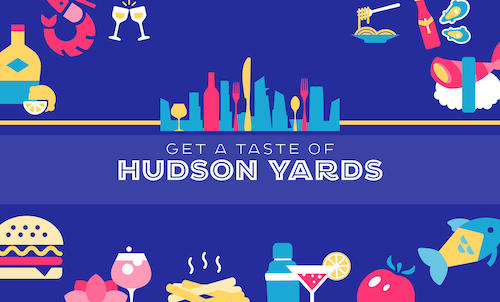 Mediterranean fare is front and center with a special dinner event at Estiatiorio Milos, while a number of restauranteurs host oyster and champagne tastings. In the spirit of refreshing Rosé (All Day), you can enjoy reduced pricing on the delightful wines at Hudson Yards Grill, Jibs, Mercado Little Spain, Milos Wine Bar and queensyard. For more information, click here.
More Concert Dates Added
Free Summer Concerts programmed by The Bowery Presents at the Wells Fargo Stage keeps the party going every Wednesday at 6pm on the Public Square and Gardens! Wells Fargo customers enjoy exclusive access from 5pm-8pm in the Wells Fargo Lounge. Enjoy other exclusive benefits for Wells Fargo customers at Hudson Yards. Learn more!
On July 13th, Arlissa will take the stage. A singer and songwriter from London, Arlissa will release her debut album The Open-Hearted in the fall. She rose to fame after her acoustic recording of her song Hearts Ain't Gonna Lie went viral, catching the attention of multi-platinum producer Jonas Blue. She is currently based in Los Angeles. To learn more about Arlissa, click here.
On July 20th, the Grammy Award-winning Daya will perform. Born in Pennsylvania, the 22-year old singer-songwriter is known for her nine-time platinum song "Don't Let Me Down" featuring the Chainsmokers. She earned gold certification on her debut album Sit Still, Look Pretty and has opened for Carly Rae Jepsen and MARINA. A brief bio on Daya can be found here.
For more information about the Summer Concerts series and to see roster updates, click here.
Summer Sway at The Shed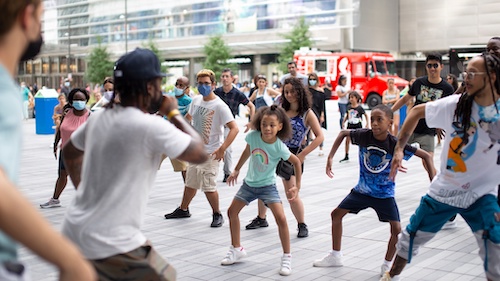 On select Friday evenings from July 15-August 27, head over to The Shed's outdoor plaza to enjoy DJ sets, dancing, and specialty cocktails from Cedric's. The DJ scheduled will be announced soon. For more information, click here.
ChaShaMa at High Line Nine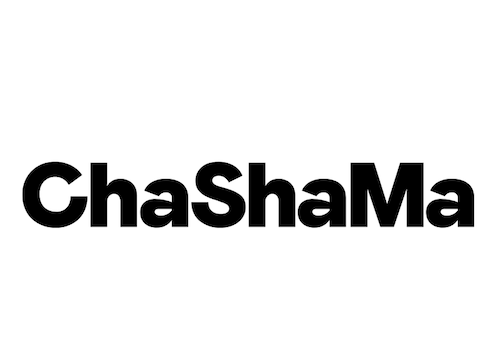 ChaShaMa, a nonprofit that provides artists with affordable workspaces, has taken over two galleries at High Line Nine. The organization, named after the Farsi term for "to have vision," is on a mission to preserve cultural diversity in New York City by partnering with property owners to secure studio and presentation space for struggling artists. It has been in operation for nearly 30 years. Stop into through August 29th to see the range of creatives bringing much-needed perspectives to New York's art scene. For more information, click here.
Spend a Summer Friday at queensyard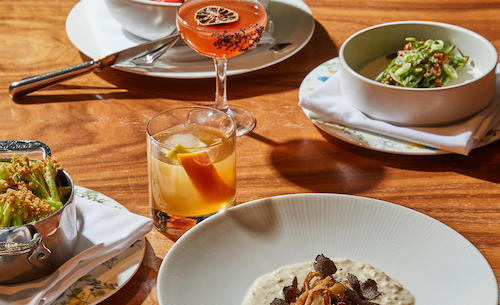 Out early for Summer Fridays? Stop into queensyard for a special pre-fixe lunch celebrating everyone's favorite day of the week. The two-course prix-fixe lunch comes with your choice of their signature Gin & Tonics for $49 per person. For more information, click here.
Kamasu Has Opened!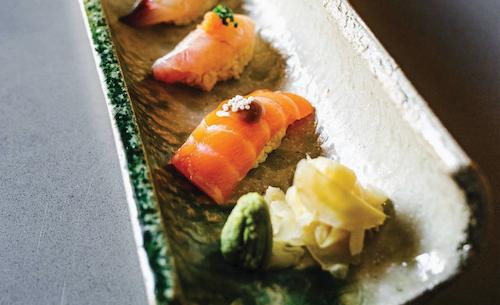 Hudson Yards has a hot new sushi spot! Kamasu is an omakase concept from Garry Kanfer, owner of Kissaki. The menu features a range of hand rolls by chef Lulia Maju and executive chef and partner Mark Garcia. For hours and more information, click here.
Healthy Pick-Me-Ups at the Swoon Airstream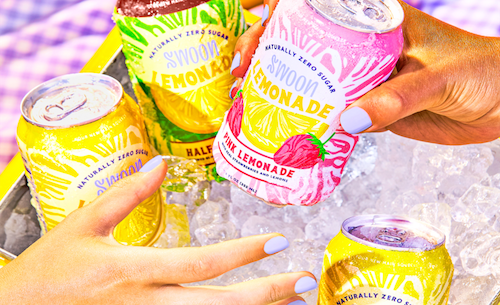 Craving a bit of sweetness without the guilt? Visit Swoon's airstream on the Public Square & Gardens. Swoon is on a mission to take sugar out of society, recreating your favority sugary drinks with monk fruit. The result is a zero-sugar spin, free from artificial flavors. To see the menu, click here.
The Related Life is written and produced by the Related Life Editorial Team. Be sure to follow us on Facebook and Instagram for the latest events, news and announcements in your area, and tag us for a chance to be featured @therelatedlife and #therelatedlife.