February at Hudson Yards: Sweet Valentine's Celebrations, Superbowl Specials and More
February's quintessential celebrations, Valentine's Day and the Super Bowl, signal that we're slowly but surely escaping winter's hold. Hudson Yards is your destination to feel the spirit of February, and catch a few new pop-up exhibits too! For the full calendar of activities, click here.
The Perfect Valentine's Date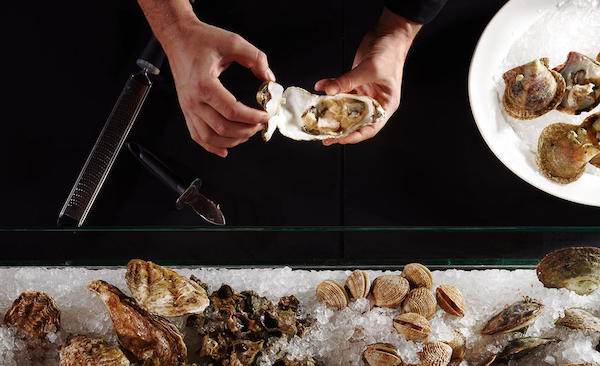 Make your best impression yet by booking dinner (or lunch) at Hudson Yards! A number of our restauranteurs are offering special menus for the holiday. Queensyard is offering its own Tasting Menu, while Milos Wine Bar will host a Champagne & Oyster Pairing.
Interesting in taking your romance to the next level? Book a visit to Edge for breathtaking views from the highest observatory in the Western hemisphere. All guests on February 14th will receive a free sweet treatment for Venchi Italian chocolatiers. Get tickets here.
Set Your Super Bowl Plans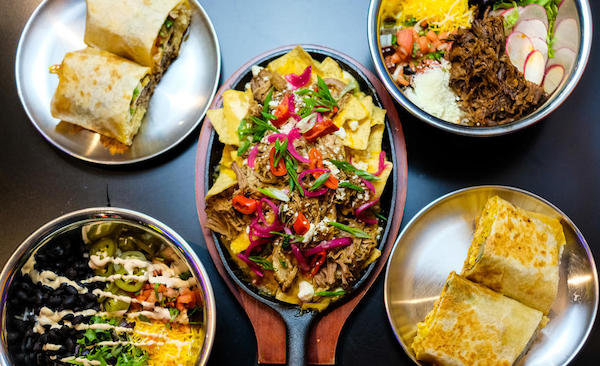 The Shops and Restaurants at Hudson Yards is your destination for celebrating Super Bowl LVII! The iconic Bronx Brewery is hosting its own watch party, with tickets covering two beers and entree of your choice, Or host your own party at Ana Bar & Eatery, enjoying cocktail specials and gourmet buffet!
If you're hosting a party at home, Fuku can handle your catering! Place an order for their classic chicken sandwiches or jumbo chicken fingers, and pair with waffle fries and hash browns! To place an order, click here.
Don't Miss "Shades of Daphne" at High Line Nine
This compilation of painting, sculpture, installation, and film brings together 11 international contemporary artists, many of whom have not exhibited in the United States. The exhibition celebrates the spirit of resistance through the form of Daphne, the Ancient Greek nymph who transformed into a laurel tree to hide herself away from Apollo.
Per the experts at Kasmin and High Line Nine, Shades of Daphne highlights "deconstructed impressions of the body in relation to mythologies of transformation, the exhibition focuses on work that features remnants of presence even when the figure is absent—objects that hold the memories of living things." For more information, click here.
Step Inside "The Yanomami Struggle: Art and Activism in the Amazon" at The Shed
Immerse yourself in more than 200 photographs telling the story of life as a Yanomami, one of the Amazon's largest indigenous groups. This exhibition chronicles artist and activist Claudia Andujar's nearly 5-decade friendship with the tribe and the hardships they face protecting their culture, land and people. After presentations at leading museums in São Paulo, London and Paris, "The Yanomami Struggle" will be on display at The Shed until April 16th. To purchase tickets, click here.
The Related Life is written and produced by the Related Life Editorial Team. Be sure to follow us on Facebook and Instagram for the latest events, news and announcements in your area, and tag us for a chance to be featured @therelatedlife and #therelatedlife.