February at Hudson Yards: Lunar New Year, Date Night at Edge and Much More
Celebrations kick into gear this month around Hudson Yards, with plenty of activities and offers honoring Lunar New Year and Valentine's Day. From cultural performances and romantic specials to contemplative art exhibits, there's plenty to see and do around Hudson Yards in February.
A complete list of happenings can be found here.
Lunar New Year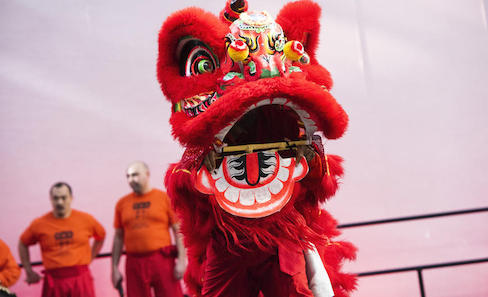 Hudson Yards is pulling out all the stops for Lunar New Year! Every Saturday during Lunar New Year, enjoy traditional lion dances and ribbon-twirling performances by The New York Chinese Cultural Center in the Great Room on Level 1. You can see the schedule of shows here.
And during this festive time, HY+ Rewards members are entitled to a special red envelope gift. Prizes include Edge tickets, Sephora gift cards, complimentary coffee from Ana Bar & Eatery, a pair of macarons from Ladurée and dim sum from Wild Ink. See more details here.
Date Night at Edge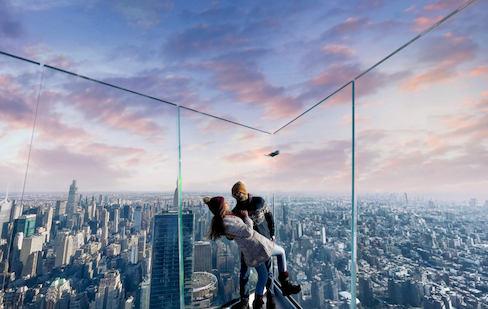 Up your dating game with a visit to Edge. It's the perfect date spot for anyone looking to take romance to new heights! Edge is offering a range of packages for Valentine's Day, champagne included. View options and book a romantic Edge date here.
Kerry Irvine at High Line Nine
New York-based abstract impressionist painter Kerry Irvine has a brand new installation at High Line Nine gallery through February 28! Explore the mystical, natural forms of her latest exhibition, "Behind the Veil," a reflection of the ways that her patriarchal Catholic upbringing influenced her art work and personal growth. Exploring this concept, her paintings celebrate various women of the Bible whose truth was dimmed and distorted by powerful men. Learn more about Kerry Irvine and "Behind the Veil" here.
Winter Restaurant Week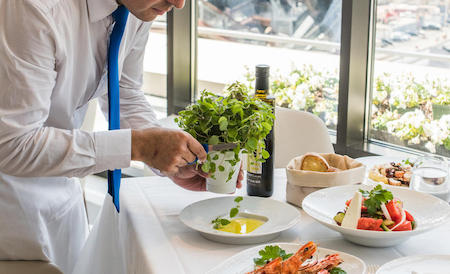 NYC Winter Restaurant Week ends February 13 – don't miss your chance to savor special prix-fixe pricing at select Hudson Yards dining venues! There's no shortage of delicious choices for lunch or dinner as nearly all restaurants are participating, including Hudson Yards Grill, Estiatorio Milos, Miznon, Wild Ink, and Spanish Diner. See the full list of Restaurant Week menus here.
Visit our Top Chocolatiers
Choices, choices! Li-Lac Chocolates and Neuhaus Chocolates have created beautiful assortments to make hearts flutter. Stop in to Li-Lac on Floor 4 and Neuhaus on Floor 1 to see what's in store!
Magnolia Bakery Opens!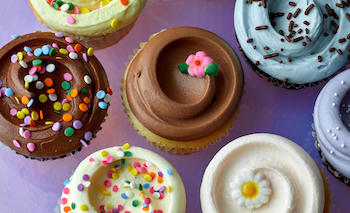 Magnolia Bakery just opened its doors! Visit the iconic bakery on Level 4 for indulgent banana pudding, icebox cakes, cupcakes, and cake slices. Learn more about Magnolia's Hudson Yards location here.
The Related Life is written and produced by the Related Life Editorial Team. Be sure to follow us on Facebook and Instagram for the latest events, news and announcements in your area, and tag us for a chance to be featured @therelatedlife and #therelatedlife.