December at Hudson Yards: The Festivities Continue, Intriguing New Exhibits and Much More
Embrace the spirit of the season at Hudson Yards! From shopping offers to holiday shows and dining specials, you can easily spend a full day at The Shops & Restaurants this month. There's just so much to see and do! For a full listing of activities and activations, click here.
Sweets and Sports at Mercado Little Spain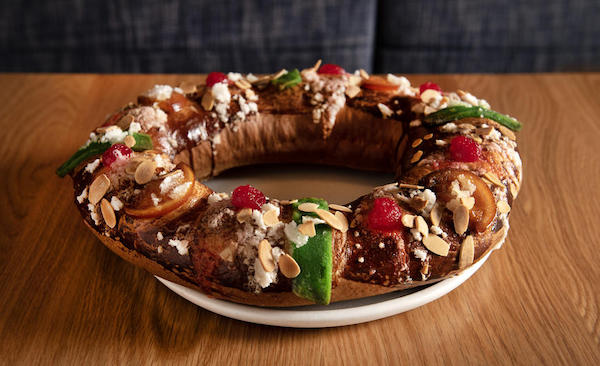 Mercado Little Spain is the destination to indulge in everything-December. Catch up on the World Cup at Spanish Diner as you enjoy tapas and sangria. Then for dessert, stop by one of the bars at Mercado Little Spain for Boozy Hot Chocolate special, which is topped with a Spanish cookie and dark rum-infused Tres Leches Espuma.
And don't forget to order your Roscon de Reyes, a traditional Spanish brioche-like sweet bread topped with fruits, nuts and cream. You can order online to pick up between January 4th-6th at the Pasteles kiosk. For more information, click here.
Catch on to Santa's Secret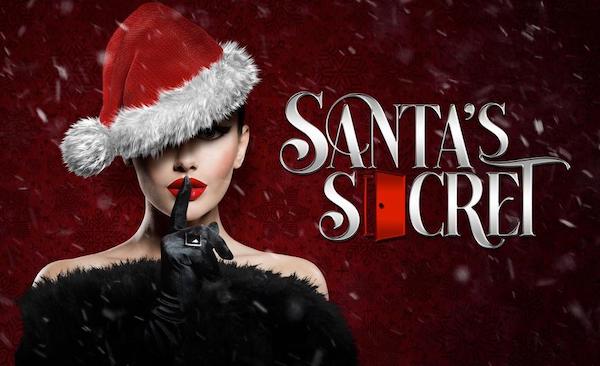 Through December 31st, you're privy to Santa's Secret, an immersive winter wonderland and speakeasy with variety show. As you walk the experience's winding path, you'll find everything from living gingerbread girls and rugged lumberjacks to ice queens in life-sized snow globes. Grab a spiked cider and groove with Santa's live band...The five-piece group features the fiercely impassioned vocals of Inyang Bassey! For more information and to purchase tickets, click here.
You're Invited to Strictly Cycling Collective's Holiday Party!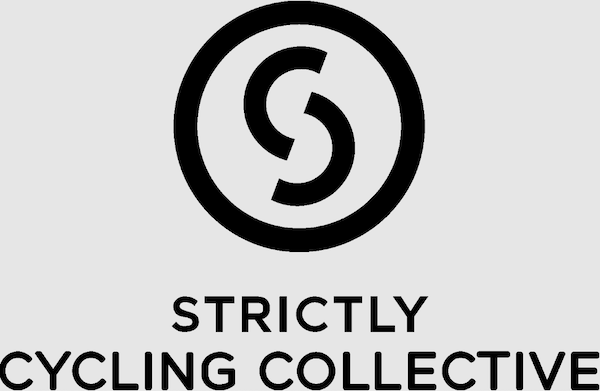 Strictly Cycling Collective, New York City's premier bike shop experience, is pleased to invite Related residents to its holiday party on Thursday, December 15th. The party runs from 5PM-8PM. Stop in for light food and drinks, as well as swag and raffle prizes! To learn more about Strictly Cycling's bike shop and community, click here.
Shop for a Cause at Messika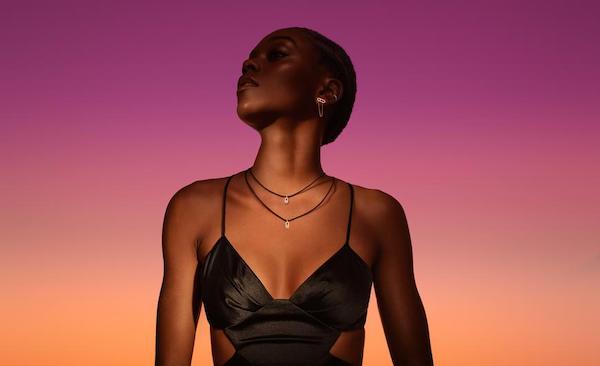 If you're shopping at Hudson Yards December 10th-11th, head over to Messika for a free cup of hot chocolate! And consider one of their sparkling bracelets or necklaces – for every piece sold, the famed jewelry Maison will donate $100 to CARE, an organization committed to helping women and girls in emergency situations. For more information, click here.
"The Bowery Mission: A Legacy of Transformation" at High Line Nine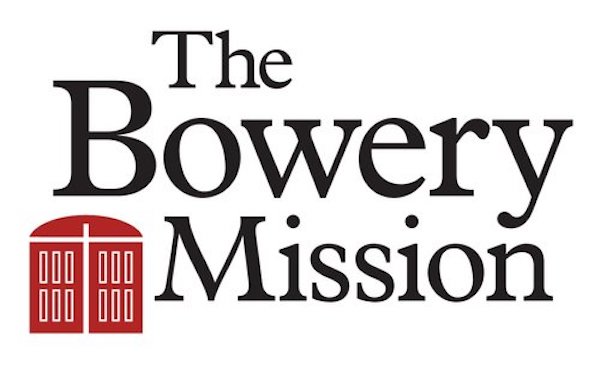 Experience the poignant evolution of The Bowery Mission this month at High Line Nine! For more than 150 years, The Bowery Mission has worked to lift city residents out of poverty and position them for growth. Founded in 1872 to help feed and house the influx of immigrants entering New York City, The Bowery Mission has pivoted through the years to be a support system for the city's most seminal periods. It has helped the homeless during the Great Depression, created recovery programs for those afflicted by alcoholism and the crack epidemic, supported first responders after 9/11, and lifted women out of homelessness with its residency centers. This immersive exhibit showcases silhouettes of some of the most important individuals in the Mission's history, from caretakers and supporters to those individuals whose lives were positively impacted. The Bowery Mission Director Brian Ourien explained the exhibit is deeply tied to the city's history while allowing you to step inside and experience the stories of its homeless, which are often anonymous. For more information, click here.
"The Magic Moment" at High Line Nine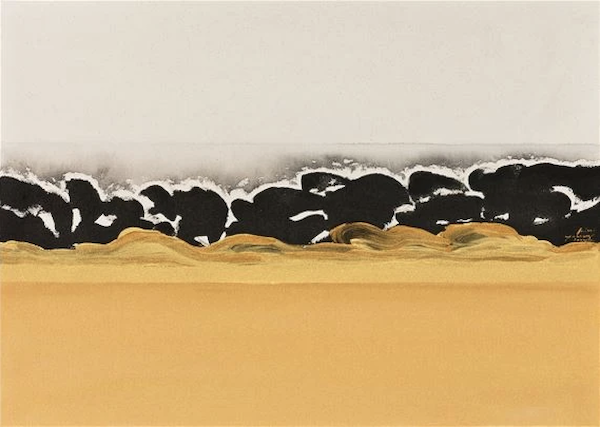 Another insightful exhibition at High Line Nine features the work Younghwa Kim, known as Golf Painter. Kim Young-hwa is the first Korean artist to sublimate her philosophy of golf into oriental art. She is acclaimed for creating her unique style by abstracting traditional Korean techniques into contemporary art. The exhibition Magic Moment introduces a new trend in Korean painting to the world.  The work visualizes the concept of the magical moment and draws it with deep colors, intense inks and a golden touch. The artist captures magic, miracle, joy, success and hope through her depictions of a 'moment.' For more information, click here.
Enjoy Valet Parking through January 30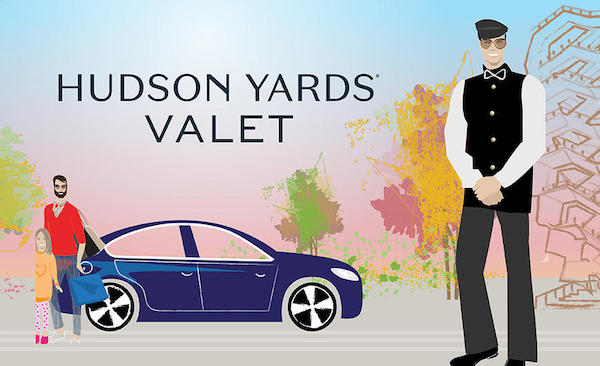 Shop and dine even more conveniently with the Valet Parking Program at Hudson Yards! Just pull up to the taxi stand during operating hours and check in via the Valet-Park app. For more information, click here.
Visa Cardholder Benefits for the Holidays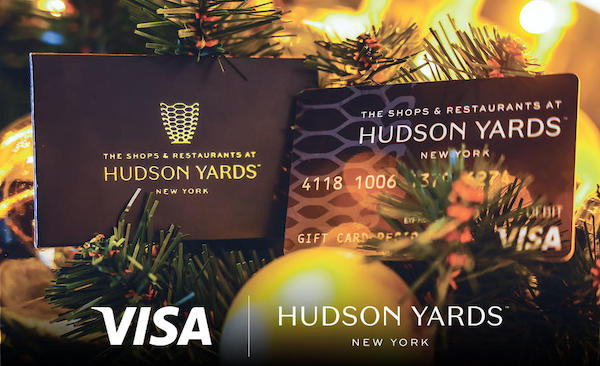 Through December 31st, Visa cardholders get a little extra at Hudson Yards! Spend a total of $250 throughout The Shops and Restaurants with any Visa and receive a $50 Hudson Yards Visa Gift Card. For terms and conditions, click here.
The Related Life is written and produced by the Related Life Editorial Team. Be sure to follow us on Facebook and Instagram for the latest events, news and announcements in your area, and tag us for a chance to be featured @therelatedlife and #therelatedlife.