The Importance of Self-Care During the Year's Busiest Month
December, the peak of holiday season, is likely one of the most stressful months of the year. In addition to the typical stressors in our professional and personal realms, some of us are prepping for travel, but all of us are crossing off holiday to-dos. And have you noticed that deep darkness outside your window around 4:30PM? In colder months like this one, making time for self-care is an absolute must.
We reached out to our friends at THE WELL, a private wellness spa and sanctuary adjacent to Union Square Park in New York City. Lia Avellino, LCSW and THE WELL Director of Head & Heart, gave us some tips on staying centered during hectic holiday months, and staying cheery when seasonal affective disorder (SAD) rears its ugly head.
The Related Life: Why is it so important to give yourself time for wellness and self-care during stressful months?
THE WELL: When you take better care of yourself, you're better able to show up in the world. You need to feel your best to do your best. Also, caring for yourself now might stave off a more dire situation in the future, whether mental, physical or emotional. Don't wait until the blinking red light is on. Prevention is a lot more pleasant and successful than treating a problem that's underway.
What are great wellness or therapeutic treatments/routines to incorporate during a busy month like December?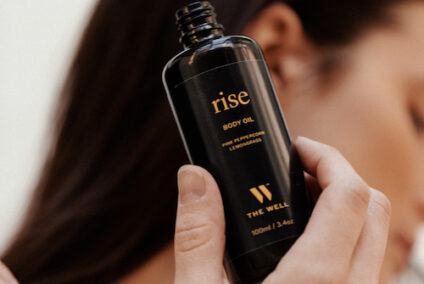 Aromatherapy: Diffuse our Essential Oil Blend, moisturize your skin with our Body Oil, or spritz our Everything Mist around your space or on your yoga mat.
Self-massage: Grab a bottle of THE WELL Body Oils, available in three scents and do what intuitively feels good in intentionally moisturizing or soothing the body.
Affirmations: Per Lia Avellino, our Director of Head & Heart repeat the following words of wisdom to yourself during times of stress:
"The dark season reminds us that everything in life is impermanent. There was a season before and there will be a season after. Dark periods can be highly reflective and the beginning stages of growth, it's the season when we turn in to nurture what we want to develop." 2. "Consider the snake. When she sheds her skin, she spends a lot of time alone, loses her appetite and is more susceptible to attack, but then she gets her new, tender skin and moves through her world with hunger and determination."
Mindful movement: Practice yoga or try a gym sesh for a quick mood lift. Research shows that working out helps you self-regulate in difficult situations.
What are new or recent trends in wellness for cold-weather months?

The first thing that comes to mind is light therapy, which Dr. Avellino recommends. Light therapy in and of itself isn't new, but it's now being incorporated into THE WELL facial services as LED therapy, so you get a boost with both a facial and a winter-approved mood lifter.
The Related Life is written and produced by the Related Life Editorial Team. Be sure to follow us on Facebook and Instagram for the latest events, news and announcements in your area, and tag us for a chance to be featured @therelatedlife and #therelatedlife.