Soothing Skincare Tricks to Stay Radiant Through Winter
It's officially high-season for swapping out closets, as we exchange our summer wardrobes for sweater weather. But it's also time to revisit those medicine cabinets and swap out our skincare regimen. Colder months bring new skincare concerns. The drier air and cooler temperatures of October make hydration a must -- In these conditions, dermatologists caution that the skin's natural moisture barriers dry out, making them more susceptible to damage. Well-hydrated skin is better protected against the cold, dry air and blasts of indoor heat that typify winter.
To make sense of winter skincare before the season shifts, The Related Life reached out to Julie Bourke, skincare specialist and manager at Origins Hudson Yards. Keep reading to glean a few of her must-know winter skincare tips.
Take a Cocktailing Approach to Skincare
When it comes to winter skincare, consider cocktailing – applying a mix of different products to different areas of the skin.
"Many people have combination skin; some areas might get dryer than others in the wintertime, or different areas are acne-prone with changing seasons," said Bourke. "To meet the different needs of your skin in the winter, I always suggest that clients cocktail their products."
That could mean a base for the face, with added moisturizer product on specific trouble zones for dryness.
Bourke recommends starting with a new liquid treatment lotion by Dr. Andrew Weil for Origins™, part of his new Mega-Mushroom line. The Relief and Resilience Soothing Treatment  lotion helps rebuild the skin's natural water barriers and soothes. It gives the skin a healthy base for additional products.
The cocktailing approach is a key part of layering skincare. Opt for a creamier facial cleanser, then apply a serum before your moisturizer for an extra layer of protection. Bourke recommends Ginzing™ Into the Glow Brightening Serum as one option to revitalize skin. In addition to Vitamin C for brightening, this serum's Green Coffee Seed extract and Advanced Resurfacing Complex helps boost cellular turnover.
Time to Undo Some Damage
Winter makes us think of hibernating and staying in. When it comes to skincare, it's also a season wherein we can repair and renew.
"Winter is a good time to correct what you've done in the summer, especially if your time outdoors has led to some hyperpigmentation." said Bourke. She recommends the Dr. Andrew Weil for Origins Mega-Bright SPF 30 Skin Tone Correcting oil-free moisturizer. Formulated with Rosa Roxxburghii, White Peony Root Extract and Palmaria Palmata, it restores clarity and brightness while evening skin tone. Molasses helps to further break up clusters of discoloration.
To reduce skin dullness, add a nourishing face mask to your weekly routine. Try the Hello, Calm™ Relaxing and Hydrating Face Mask, with organic Cannabis Sativa seed oil, which conditions and soothes the skin's barrier while reducing redness. Apply it to freshly cleansed skin and let is sit for 10 minutes. Not your typical face mask, this one is wiped off with tissue and then rubbed into skin. This process lets it absorb further to protect from future stressors.
Keeping Cracked Lips at Bay
A basic lip balm is not enough during winter months, when many of us must grapple with chapped lips. An ointment-based formula is ideal for locking in moisture and healing any splits in the skin.
The skin on our lips is extra delicate and dries out 10 times faster than the rest of our skin, which means windy or cold weather can cause extra havoc. Avoid licking your lips when out on cold days; saliva actually has a drying effect and its enzymes are an added irritant.
And when it comes to winter lip care, ingredients matter.
To heal chapped lips, the American Academy of Dermatology suggests selecting lip balms and lip care products that have one or more of the following ingredients:
Ceramides
Hemp seed oil
Mineral oil
Castor seed oil
Shea butter
White petroleum jelly
Ingredients that chapped lips should avoid include camphor; eucalyptus; mint or citrus flavors; lanolin; phenol/phenyl; salicylic acid; and octinoxate.
You Still Need SPF
The sun is still a factor even in winter months. Longer wavelengths of sunlight – UVA rays – are the main culprit in winter, but because of cooler temperatures, it can be harder to feel their effects. Dermatologists advise selecting a "broad spectrum" SPF sunscreen, as these types of sunscreen protect against both UVA and UVB rays. That rule goes for lip care as well – consider a lip balm formulated with broad-spectrum sunscreen. Cracked lips that are exposed to sun can burn more easily and even blister, according to dermatologists.
Generally speaking, winter is the season to reach for more luxuriant skincare formulations. Though a lighter gel-type product may be better for the summer, a richer cream is often better for the winter, notes Bourke.
We hope these general tips will help you in preparing your skin's winter wardrobe! Of course, be sure to run any specific skincare questions by your dermatologist.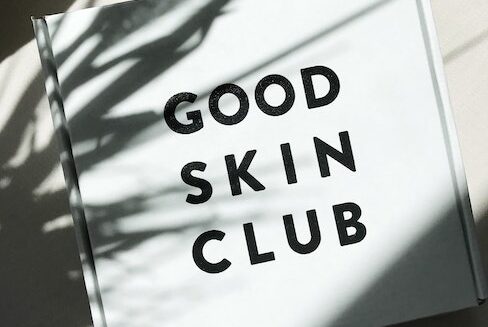 The Related Life is written and produced by the Related Life Editorial Team. Be sure to follow us on Facebook and Instagram for the latest events, news and announcements in your area, and tag us for a chance to be featured @therelatedlife and #therelatedlife.