Furthermore from Equinox: Be a More Sustainable Athlete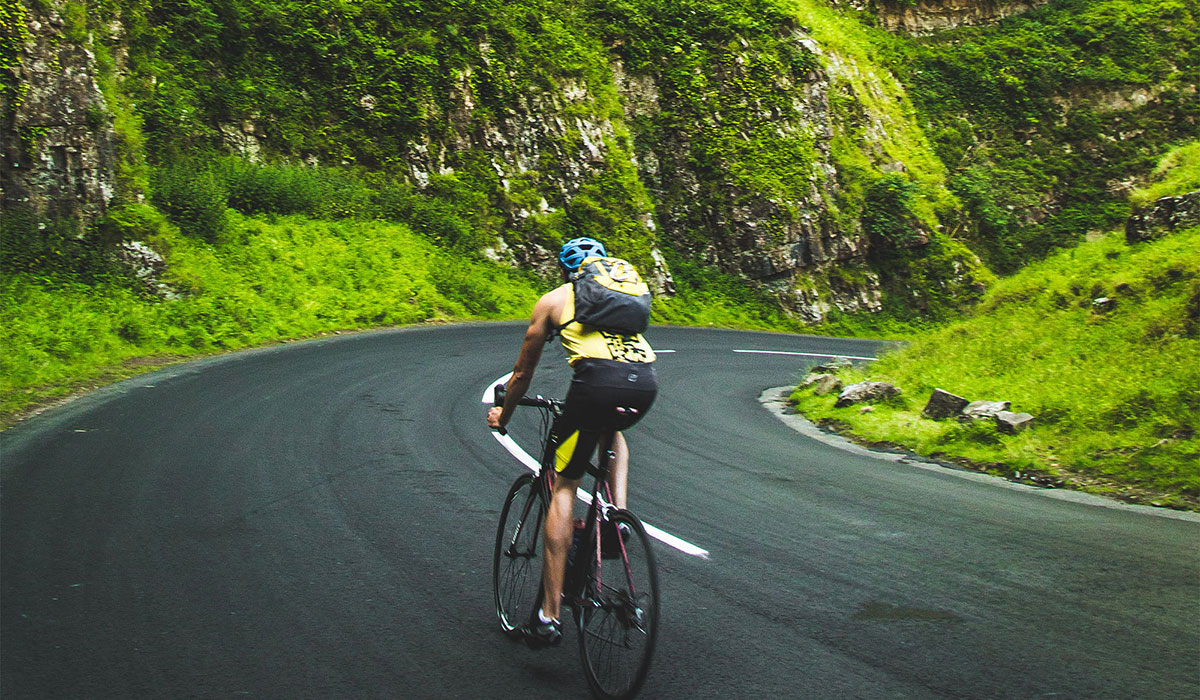 This story originally appeared on Furthermore from Equinox, the official wellness partner of The Related Life.
Athletes are increasingly trying to minimize their impact on the environment—and athletic events and brands are taking notice. Boxed water brands have popped up at race finish lines. The London Marathon subbed seaweed pods for paper water cups. Companies like HydraPak are making hydration better for the environment. And shoes in the new ASICS Edo Era Tribute Pack line are made with recycled bottles.
Of course, reducing your carbon footprint comes in many forms. Here's how you can limit waste, pollution, and more while you work towards fitness goals.
Be smarter about electrolytes.
Choose concentrated products like powders or tablets, which can be mixed into reusable bottles. "Eliminating waste in the first place is better than recycling and reusing, which should be considered secondary strategies," says Shelley Villalobos, managing director of the Council for Responsible Sport.
Donate your shoes.
"Just because you're done running in them does not mean someone else won't enjoy walking and living in them in a second life," says T.K. Skenderian, a runner and marketing executive at Boston-based event company Conventures, which plans the Boston Marathon Expo. (The same goes for unworn race shirts or lightly-worn apparel you no longer use.)
You can ship sneakers via companies such as Soles4Souls. Nike's Reuse-a-Shoe program accepts shoes from any brand; the materials will be recycled and turned into playgrounds, turf fields, and more.
Mind your transport.
It's becoming more common for events to report their environmental impacts to the Council for Responsible Sport, says Villalobos. Now, participant and spectator travel is typically responsible for at least 90 percent of climate-changing gas emissions at these events.
You can limit your footprint by carpooling, flying direct, taking public transport and "slow travel" (boats, trains), and purchasing carbon offsets (many airlines offer them).
Go small and local.
Far-flung and large-scale events can of course have a place in your program, but between them, explore smaller, local options. They often use a fraction of the resources and man power, says Michael Olzinski, Precision Run coach at Equinox locations in San Francisco. Use these races to hone your skills and race tactics for bigger events.
Fuel with plants.
Raising animals for the food industry is a major cause of greenhouse gas emissions, and it damages ecosystems with chemical runoff and waste. "Plant-based proteins like nuts and legumes are more planet friendly," says Villalobos. "By incorporating more of these foods, preferably grown nearby and organically, athletes can support the land and reduce the impacts of their diet significantly."
Refuel with plant-based proteins at least once a week or choose a vegan protein powder, says Olzinski. Patagonia Provisions has many responsibly-sourced, plant-based, on-the-go products, adds David Siik, LA-based creator of Precision Run.
Buy hybrid gear.
Apparel and shoes with creative designs and fabric technologies can serve multiple purposes in different climates. Importantly, they limit your footprint without compromising performance, says Siik.
He has two favorites: First, the Brooks Canopy Jacket (here and here), which blocks wind and rain but is also lightweight enough for a cool but sunny day. Second, the recycled Patagonia Houdini Jacket (here and here), which fits into your running shorts pocket when rolled up.
Speak up.
Taking responsibility for your contributions to the environment is step one. Speaking up—which can normalize progressive behaviors—is step two. If you think one of your favorite races could do better with waste, get ahold of the race director. "So often it just takes one person to say something to affect change," says Siik. "Few things feel better than being that person who can spark it."
This story originally appeared on Furthermore from Equinox, the official wellness partner of The Related Life.