Everything You Need to Know about 2021 Holiday Travel
By most accounts, 2021 is expected to be one of the strongest years on record for holiday travel. In fact, this Thanksgiving the Transportation Security Administration (TSA) said it screened more than 2.4 million air travelers – that is just a half million passengers shy of Thanksgiving 2019, which was TSA's busiest day in history.
Many of us have been itching to get back in the skies or on the roads after these past 18 months, especially as vaccines reach more arms and restrictions ease. To quantify the level of travel expected, institutional think tank Deloitte recently released its 2021 Holiday Travel Survey. The results were eye-opening: nearly half (47%) of 35-to-54-year-olds plan to travel this holiday season. Yet citing public health concerns, just 36% of those aged over 55 said they would travel for the holidays.
With holiday planning in full swing, we understand you may not have the time to read the entire 45-page report. So we scoured it for you, and pulled these interesting datapoints, hoping to paint you the clearest picture of holiday travel this year.
Preferred Methods of Travel: Two-thirds of holiday travelers, or 29% of Americans overall, will take a flight and/or stay in paid lodging. One-third will only drive to visit family or friends. Those who plan to fly are skipping layovers...just 6% are taking a flight requiring a connection.
On the Road Again: About twice as many travelers plan to road-trip (70%) as fly (37%). Drivers cite comfort and convenience as the top reasons, above health.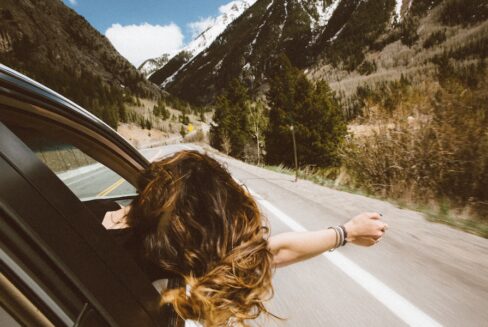 Cities Come Back: 42% of travelers are planning a city destination. In comparison, 22% opted for the beach.

Keeping it Close: 60% will take a trip that involves staying with friends or family. In comparison, 54% will take a trip that involves staying at a hotel or private rental.

Peak Travel Time: 42% will travel between Thanksgiving and mid-January. 
Holiday Travel Pricing: 78% of respondents plan to spend as much or more for their holiday trip in 2021 as they did in 2019. The top reason cited by those in this group? Experiences are more important now than ever.

Methodology Note: Deloitte's survey results were calculated from a representative sample of 6,512 Americans.
The Related Life is written and produced by the Related Life Editorial Team. Be sure to follow us on Facebook and Instagram for the latest events, news and announcements in your area, and tag us for a chance to be featured @therelatedlife and #therelatedlife.