Start a New Holiday Tradition at Hudson Yards
This story originally appeared on Hudson Yards. 
Now that holiday season has arrived, Hudson Yards is ready to put you in a festive mood. The two million twinkling lights offering awe-inspiring illuminations of Vessel, Edge and The Public Square and Gardens are just the beginning. Here are the other ways the neighborhood is bringing the joy and, in the process, giving you a new opportunity to:
See Your Kids' Faces Light Up
Sure, everything is different this year, but that doesn't mean Santa is canceled. Bring the little ones to the North Pole (aka Level 3) for a virtual visit (aka FaceTime) with St. Nick. Download the free Membit app, and your kids can also spend time with Rudolph and his friends and see what's going on inside Santa's workshop.
Listen to a New Seasonal Soundtrack 
The pianos, decorated by local artists (including Dirty Bandits from #HYXOffTheWall), you'll find throughout The Shops & Restaurants are all part of Sing for Hope presented by SAP. Performers from Broadway and The Juilliard School will be playing them this month. Better yet, you can too! Schedule your turn here.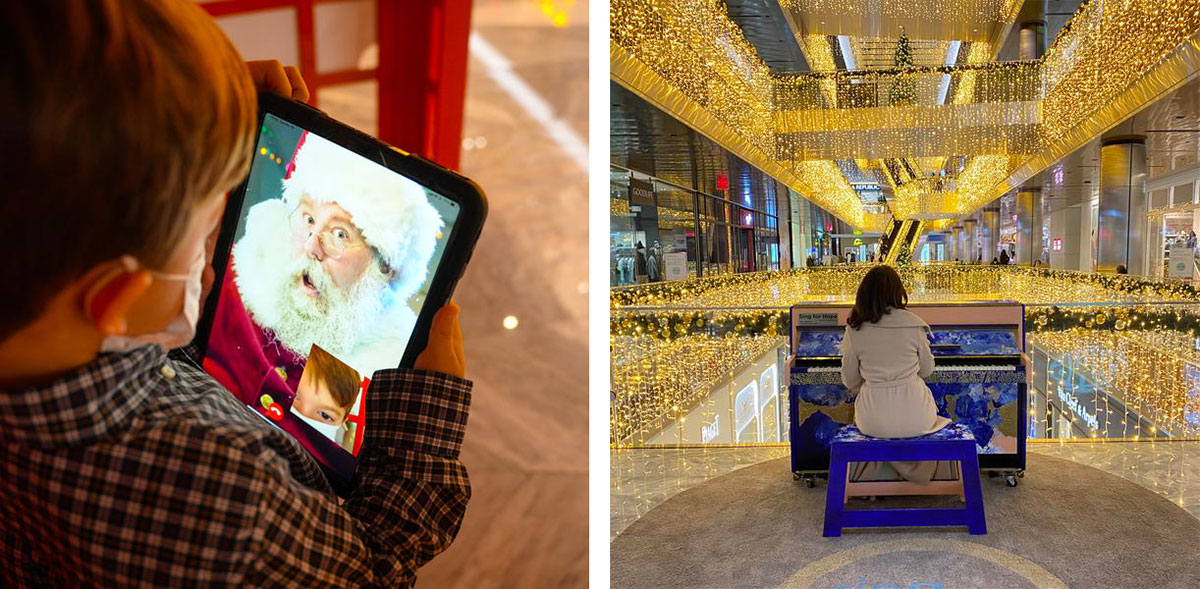 Try Your Luck
Here's a holiday game—25 Days of Giving Presented by Wells Fargo—that you can play virtually or in person. Just find the nine holiday words hidden on this website or around The Shops, then unscramble the holiday message for a chance at a special gift. One winner will be selected each day through Christmas.
Find That Perfect Gift
Hudson Yards Style Director Kate Powell has your back, picking out thoughtful presents for everyone on your list, from far-away family to folks in your bubble. Flip through the Hudson Yards Gift Guide for some holiday gifting inspiration. Hudson Yards will even do the shopping for you—send your holiday list and personal shoppers will work their magic and, for a $23 fee, deliver the goodies to your door. More details here.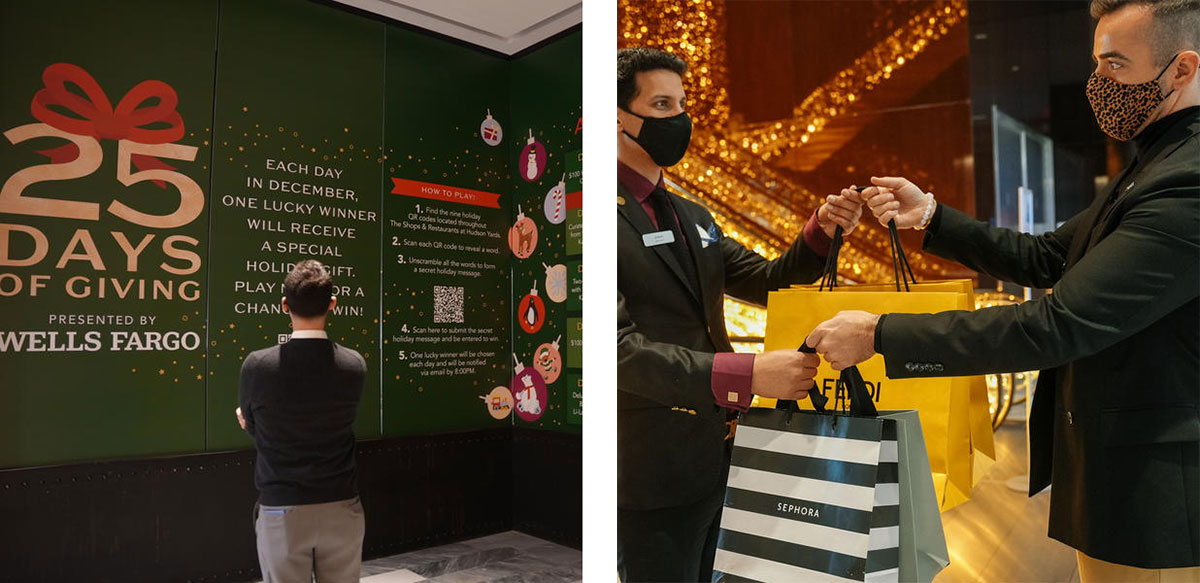 This story originally appeared on Hudson Yards.