Related Book Club: McNally Jackson's September Picks
In partnership with McNally Jackson, we are excited to reveal the next books in our virtual book club, featuring some of the most addicting fiction and nonfiction titles to curl up with while you spend time at home.
While the summer months are the perfect time to laze around the pool zipping through a breezy book, September is time to smarten up again and dive into some more serious, thoughtful titles. Thankfully, McNally Jackson has recommended a reading list this month with books that are so interesting, well-written and exciting, they won't feel at all like homework.
Fiction
"Luster: A Novel" by Raven Leilani
This New York Times bestseller follows the story of a twenty-something in New York struggling to make rent, who finds herself caught in the firestorm of suburban family drama. Order now.

"Daddy: Stories" by Emma Cline
From the bestselling author of "The Girls" comes this collection of 10 short stories that all examine what happens when ordinary lives becomes disturbed – and the opposing forces that resist and embrace that change. Order now.
Non-Fiction

"Year of the Monkey" by Patti Smith
The legendary musician and author is back with another memoir after the success of her 2010 success "Just Kids." This time, we find her wandering around California, encountering unexpected turns and coming to grips with a year of reckoning. Order now.
"Not a Novel: A Memoir" by Jenny Erpenbeck, Kurt Beals (Translated by)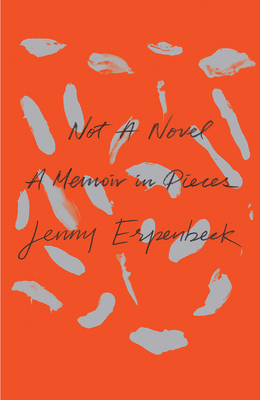 This autobiographical book from the renowned German author has just recently been translated into English. Read to learn about what it was like growing up in East Berlin, and how Erpenbeck found her voice as an author. Order now.
The Related Life is written and produced by the Related Life Editorial Team. Be sure to follow us on Facebook and Instagram for the latest events, news and announcements in your area, and tag us for a chance to be featured @therelatedlife and #therelatedlife.