Buying a Watch That Will Stand the Test of Time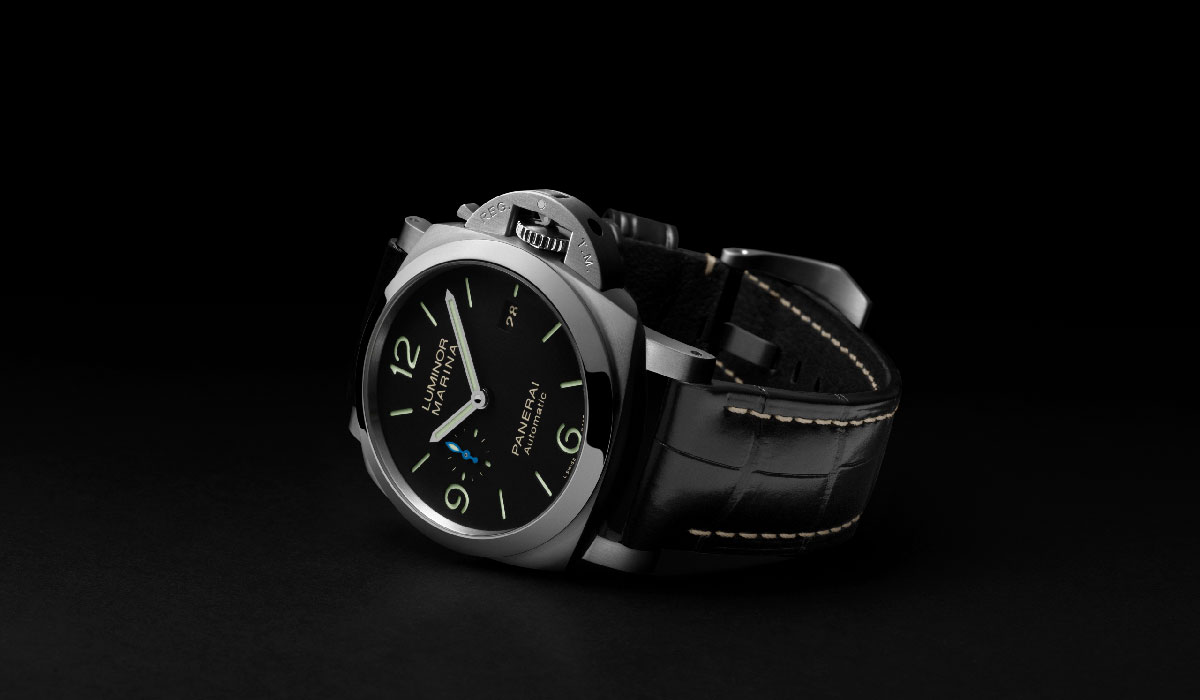 Like in art collecting, the most important thing to keep in mind when purchasing a new timepiece should be your personal connection to the brand, the design, and the story – in addition to its potential long term value.
You should buy what moves you, what you are drawn to, what is comfortable and especially what makes you feel ready to take on the world. A watch's true value comes from what it means to you – whether it was a gift to yourself or from someone special.
On the other hand, a watch can be a sizable expense and you do want to make sure you're making a good decision. We spoke to one of the most iconic legacy brands Panerai to learn about what you should be looking for when you purchase a watch that will stand the test of time.
(Panerai is offering Related residents curated Virtual Private Shopping Appointments customized to your taste and lifestyle. Check the Related Connect app for more details). 
Exclusivity
There are only a few collectors brands in the industry, whereas there are many mass brands. Look for brands that are niche, with overall low quantity production. Many of the top watch brands keep a waitlist for their most coveted pieces as they want to ensure they only go to their most passionate and trustworthy clients. This also allows them to protect their brand so that their watches will hold value for a long time.
Tip: Build a relationship with the brand you choose, and find a dedicated sales agent you feel comfortable with. Consider the real possibility that you might have to become a top customer to have the opportunity to purchase one of their most exclusive watches, but sometimes, your passion for the brand could move you up the list.
Limited Edition Numbers and Collections
These days so many "limited edition" timepieces, but what is a good number? Often anything under 1,000 count production is considered rare. When considering a limited edition, it's important to understand what that means. Why is it limited edition? Many brands use unique materials or materials in limited quantity to create certain watches. Was the watch done in partnership with an organization?  Does the watch commemorate a unique moment in history?  Often you will be the best judge of that offering.
Tip: Securing a super rare limited edition can also be about being in the right place at the right time.  If you find a brand you think is doing interesting things, check back with your sales agent often till you find something that speaks to you.
Fan Base
Do a search to find out if there are non-brand owned forums, collector groups or Instagram accounts talking about the brand you're interested in? Do they chat amongst themselves and excitedly post pictures of their watches? Future value often depends on the passion of the collector base and in the same respect, you buying a watch of a certain brand is like you joining a community. Having a long-standing, extremely engaged collector group will ensure the buzz around the brand will always stay hot.
Tip: Consider the community of collectors and the house they built. The future value of your watch is based on future demand.
Brand History
The most valuable watches in the industry come from brands with a long standing history that have weathered the storm of recessions, wars, and especially the endless merry-go-round of trends. They often have a specific characteristic, design or personality that has made them distinct, memorable and thus iconic. When considering a new watch, take some time to learn their story and what makes them unique.
 Tip: Understand the history of the brand you are buying, focus on legacy brands.
In-House Movements
Most luxury brands offer in-house movements as a standard these days, but it's always a good question to ask. The value of in-house movements is that you are getting a custom timing machine made exclusively by the brand. This will also tell you something about the longevity of the brand in the future. Brands that are able to create their own in-house movements are usually long standing legacy brands that have had to invest a lot into a manufacture facility to do that and are probably not going anywhere for a while.
Tip: Ask about the movement
The Related Life is written and produced by Related Luxury Rentals. Be sure to follow us on Facebook, Twitter and Instagram for the latest events, news and announcements in your area, and tag us for a chance to be featured @therelatedlife and #therelatedlife.